This lovely floral wall makes perfect décor for a wedding reception, bridal shower, dinner parties
— y
ou name it!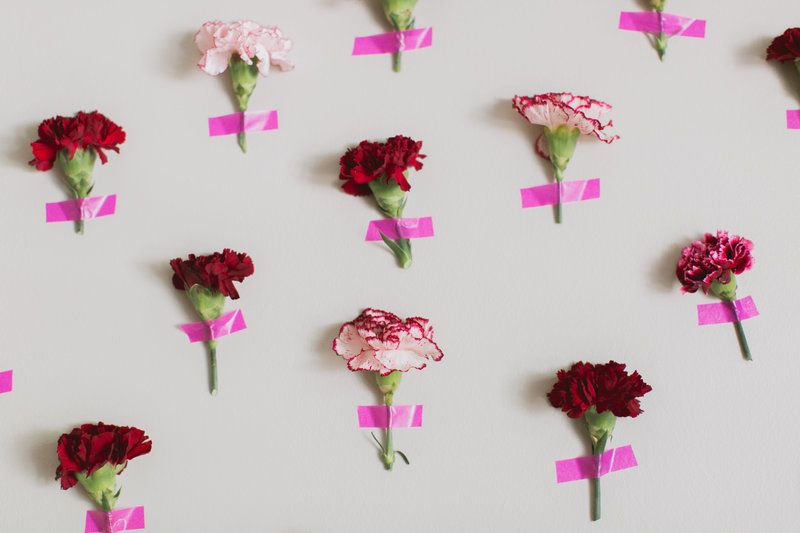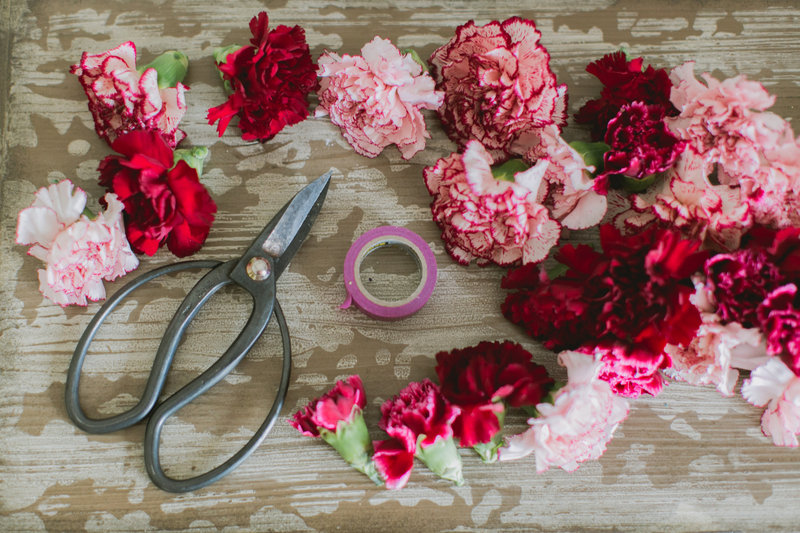 Ingredients: 
4 Bunches of Carnations (I used 4 different color palettes)
Washi Tape
Scissors
Note:  Carnations are "hardy" flowers.  They do quite well out of water.  If you are going to have your carnation wall outside (and if it is a warm day), I would fill a spray bottle with water and mist the carnations.
How To:
Step One:  Purchase the carnations a couple of days before the event.  Once you get them home, give the stems a trim with the floral scissors and place them in a bucket of cool water.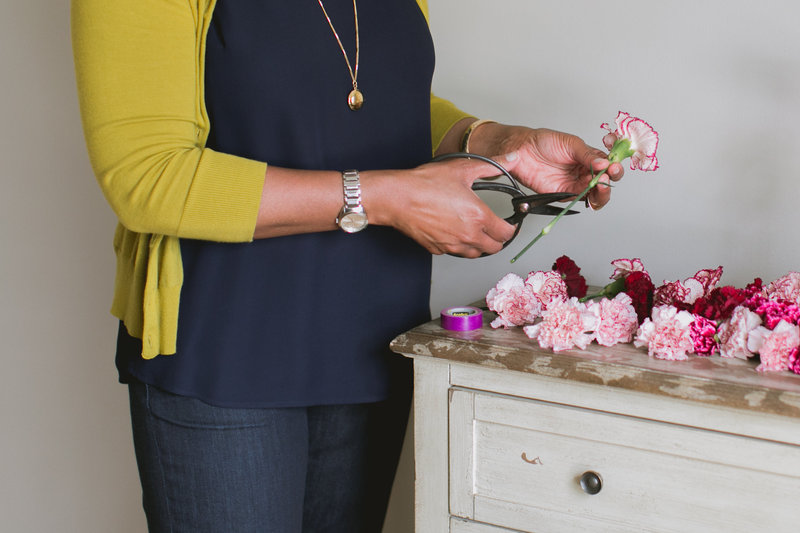 On the day of the event, cut the stems of the carnations.  (There are 25 carnations in a pack, so depending on how full or how large you want the flower wall to be, use your judgment on how many you need to use).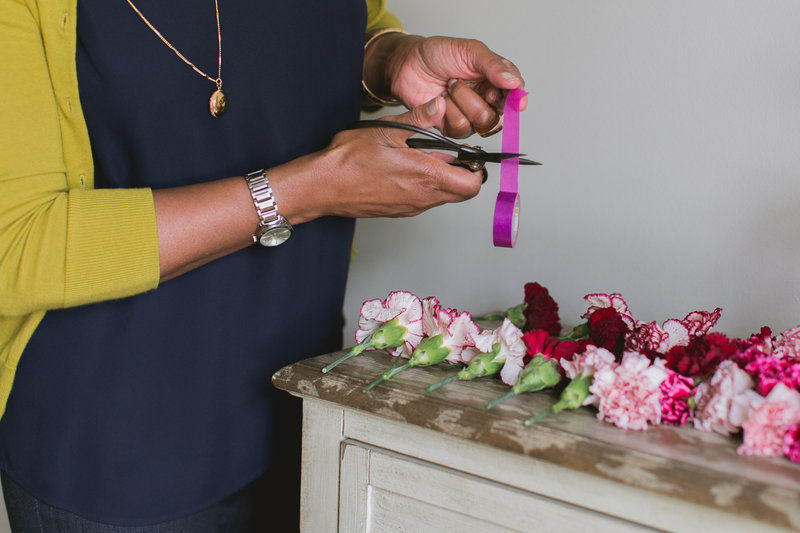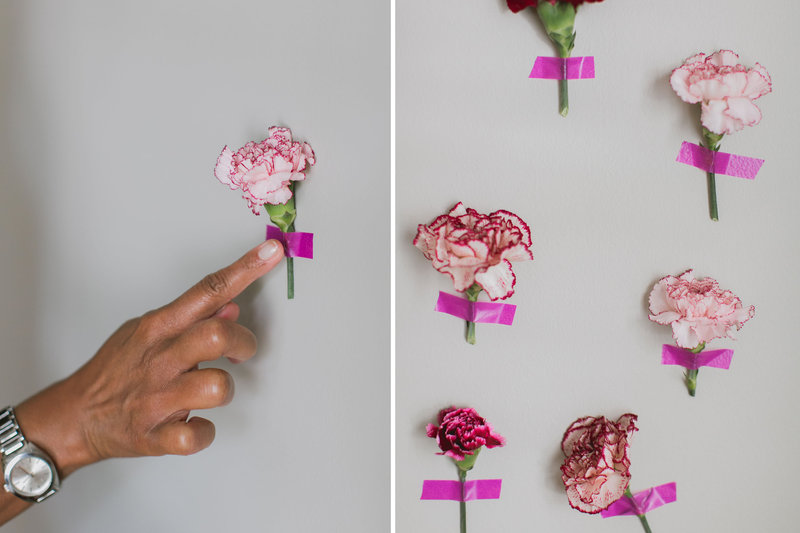 Step Two: Cut a strip of the washi tape and secure the carnation to the wall. Place the carnations on the wall in whatever pattern you desire.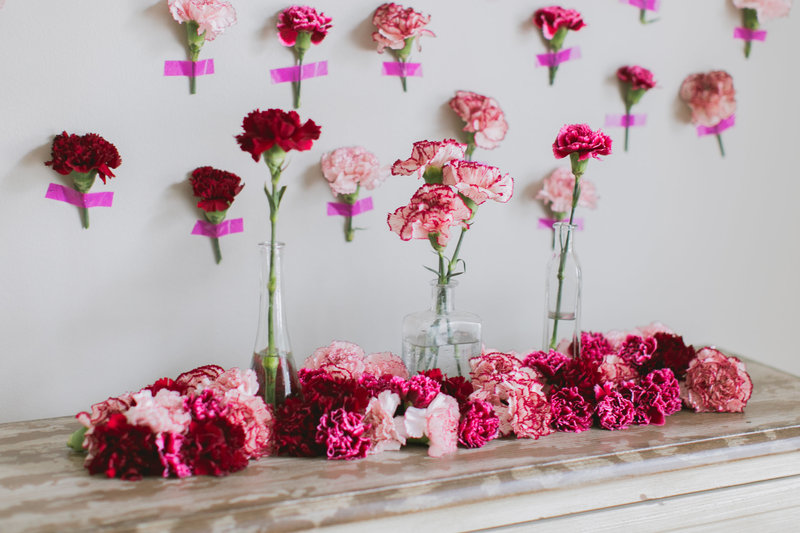 Step Three: I used some of the leftover stems and placed them in bud vases and I cut the blooms off the stems to place around the vases!