Add a sweet, personalized touch to desserts or drinks! They are easy to make in mass and can be completely customized to match your wedding colors and theme.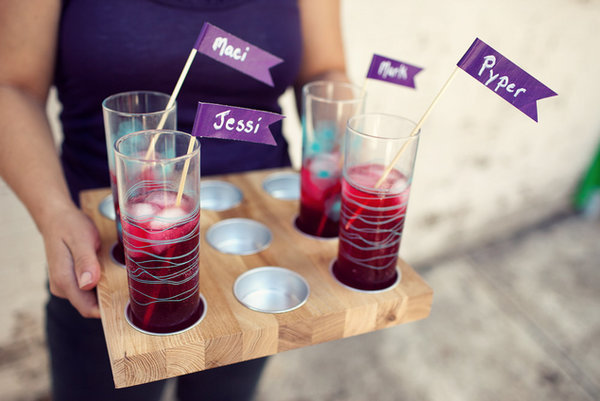 A stack of them laid out with chalk will provide your guests with the chance to personalize their drinks at the bar, or written on prior they can easily label each of your options for drinks or sweets at the reception!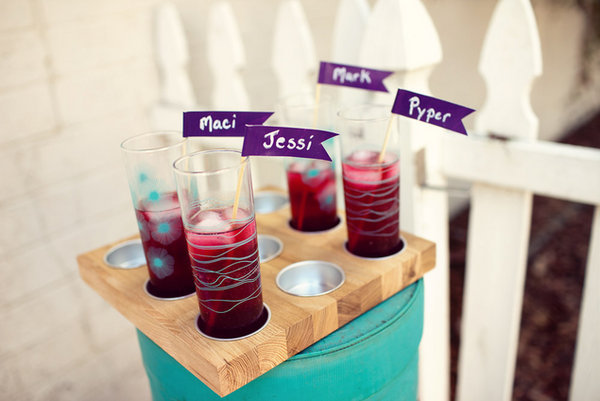 The materials: Unsanded tile grout (home depot carries it), paint in whatever color you choose, white card stock paper, paint brush, hand sand paper, double sided tape, measuring cups, stir sticks, scissors.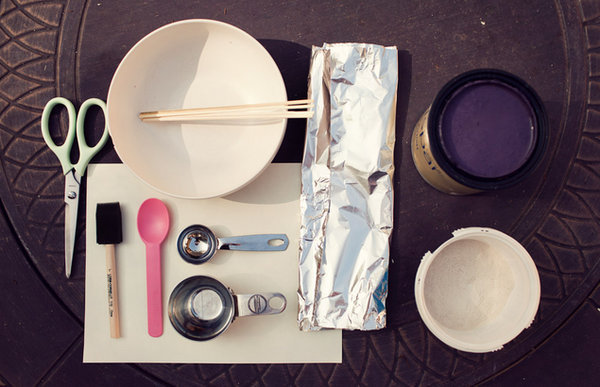 The process:
1) Mix your 1/2 cup of your paint with 1 tablespoon of the tile grout and stir until the grout is completely dissolved.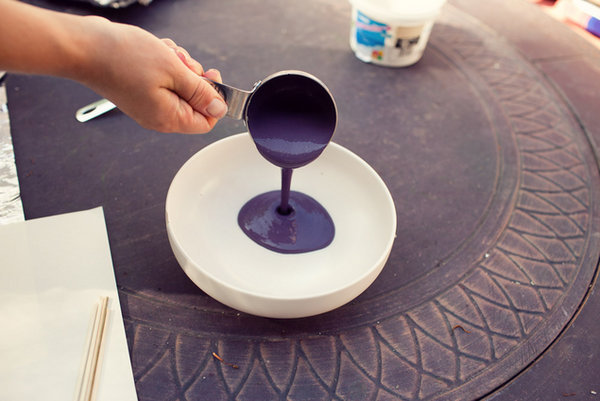 Mixing the grout...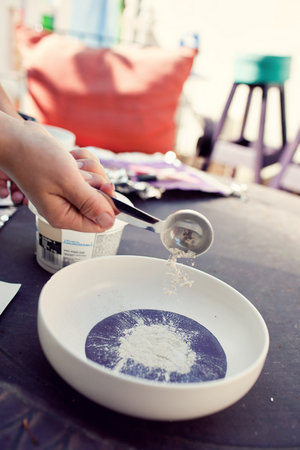 Stir away!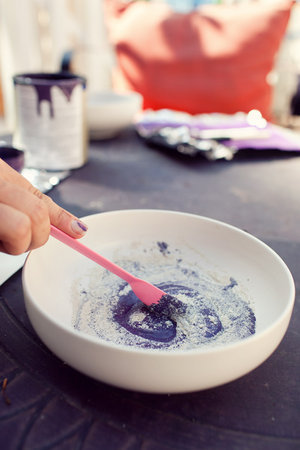 2) Using your brush, paint an even coat of the mixture onto your card stock paper and let dry. Once dry, lightly sand your paper by hand to remove any lifted spots.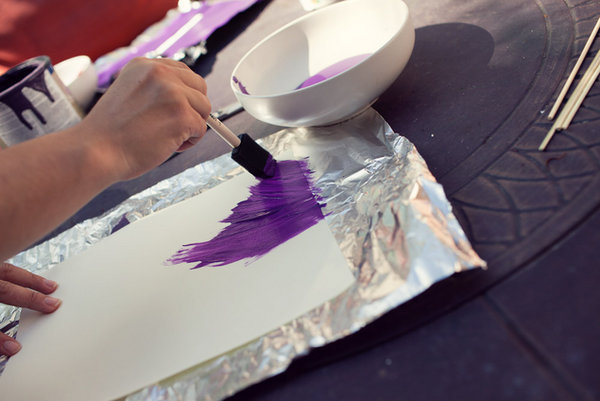 3) Cut your paper into long thin lines and then cut each line down to the label size of your choosing, cut a V notch at the end of each to create a flag.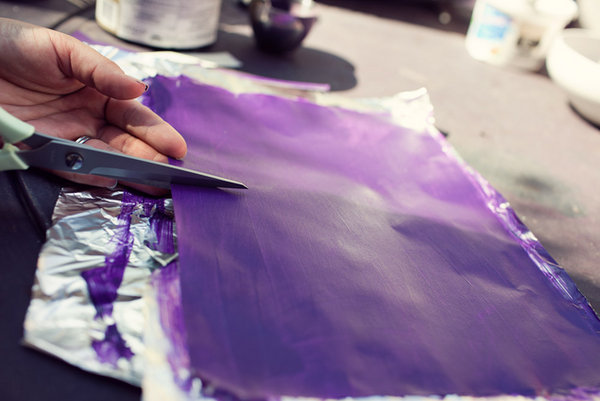 4) Fold each flag in half and using double sided tape attach to your stir stick.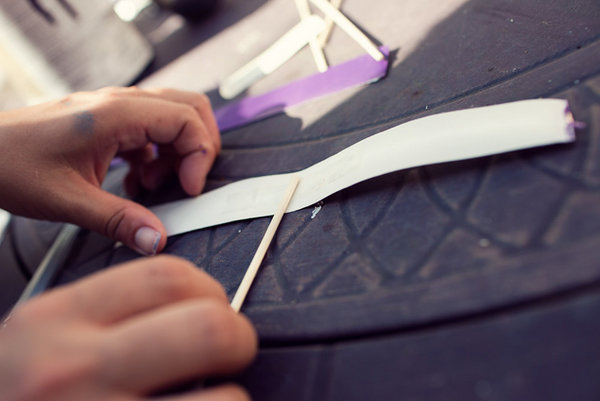 Your flags are almost ready!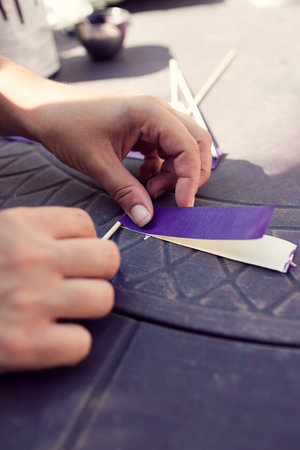 Voila!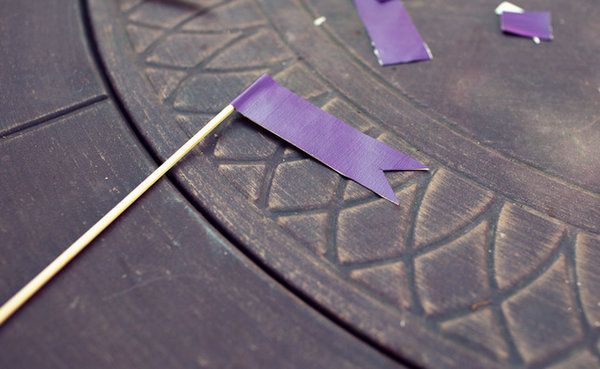 5) Pre-write your labels with chalk or leave a handful out during your wedding festivities for guests to write in themselves.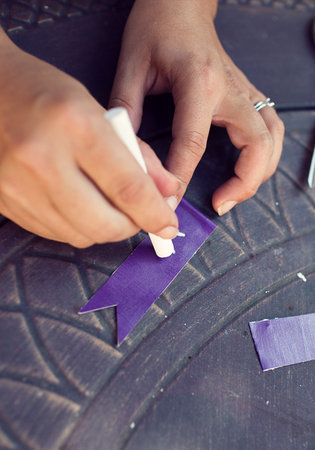 How cute are these?!