Project by Erica Obrien
Photos by Brooke Allison Photography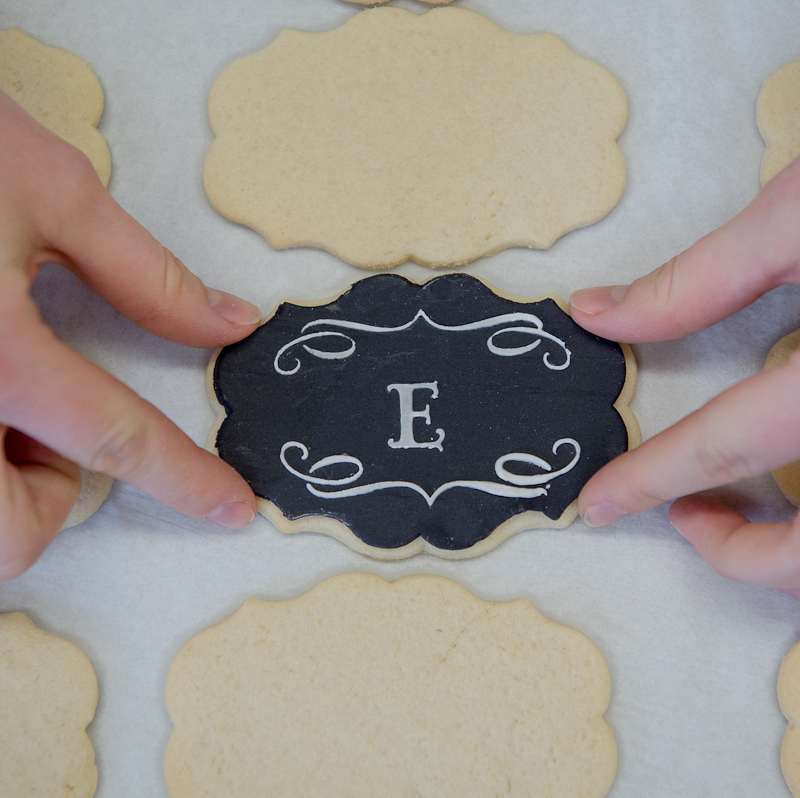 The chalkboard look is super trendy right now. This edible version would be great for wedding or shower favors. Be sure to make extras to keep for yourself!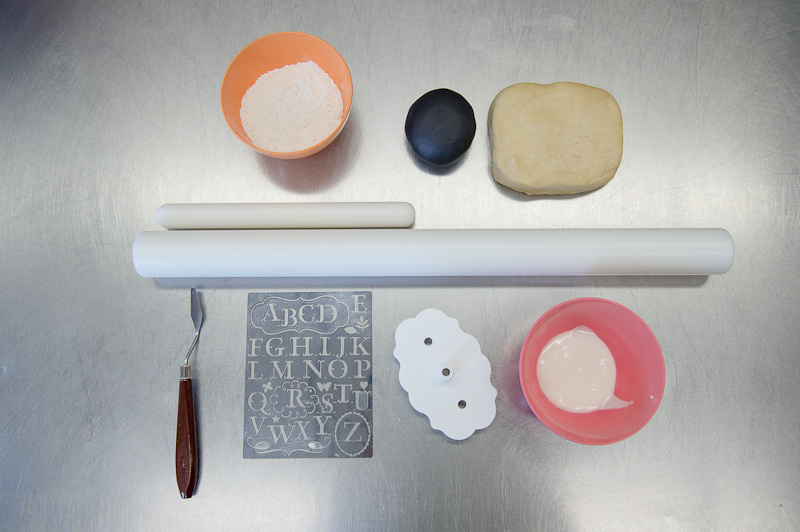 Materials: 
Sugar cookie dough
Black fondant
Flour (for rolling dough) 
Small acrylic rolling pin
Large acrylic rolling pin
Small palette knife
Letter stencil
Cutter
Royal icing
Baking tray lined with parchment paper (not shown)
Instructions: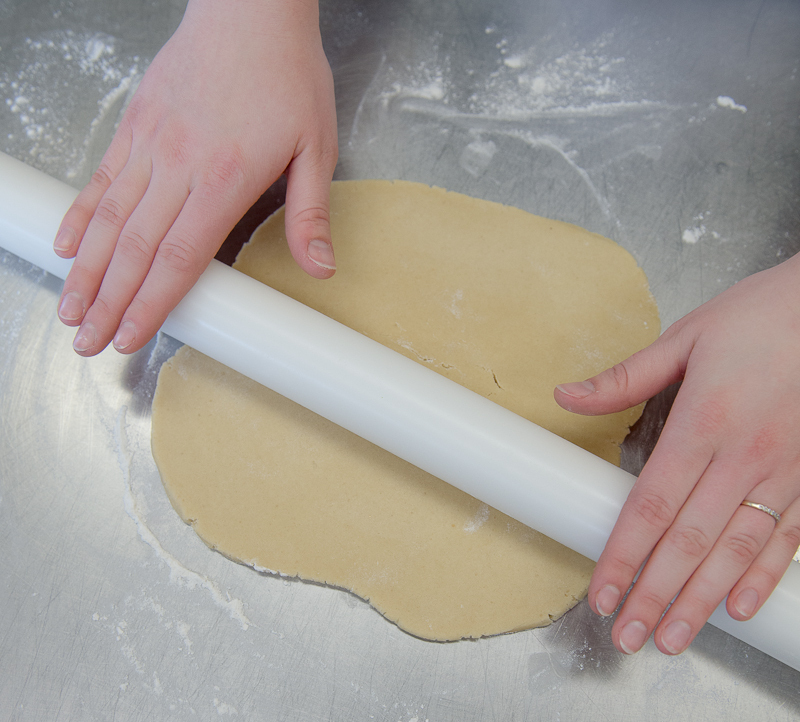 Roll dough to about 1/4" thickness.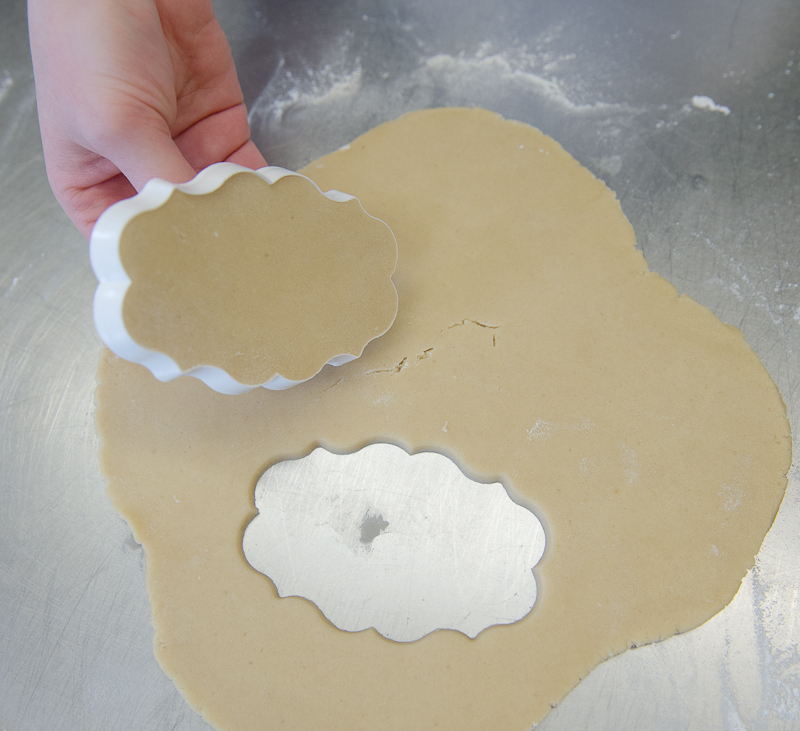 Cut dough with cutter.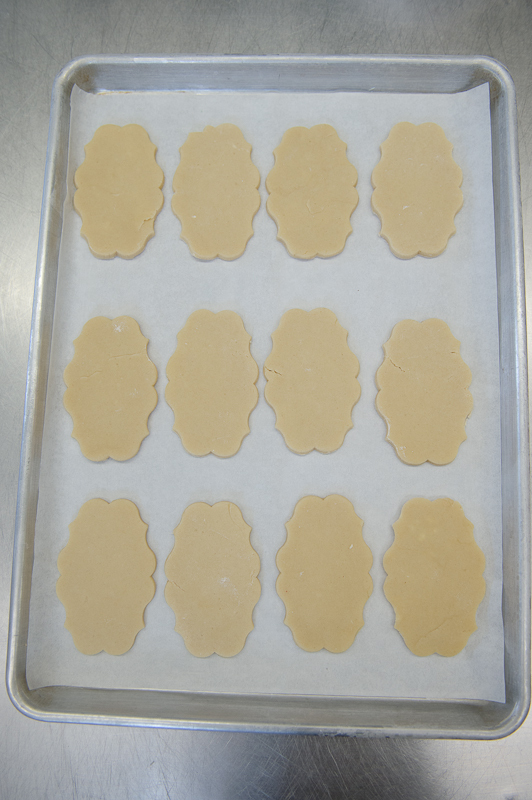 Lay on parchment-lined baking tray. Place in freezer until firm, about 20 minutes.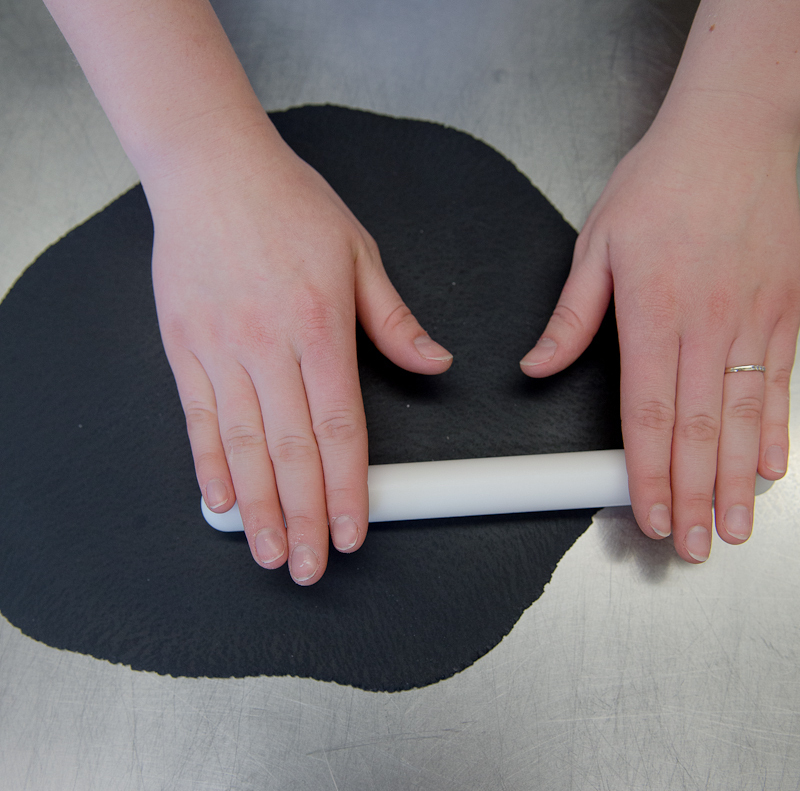 Roll fondant to about 1/16" thickness.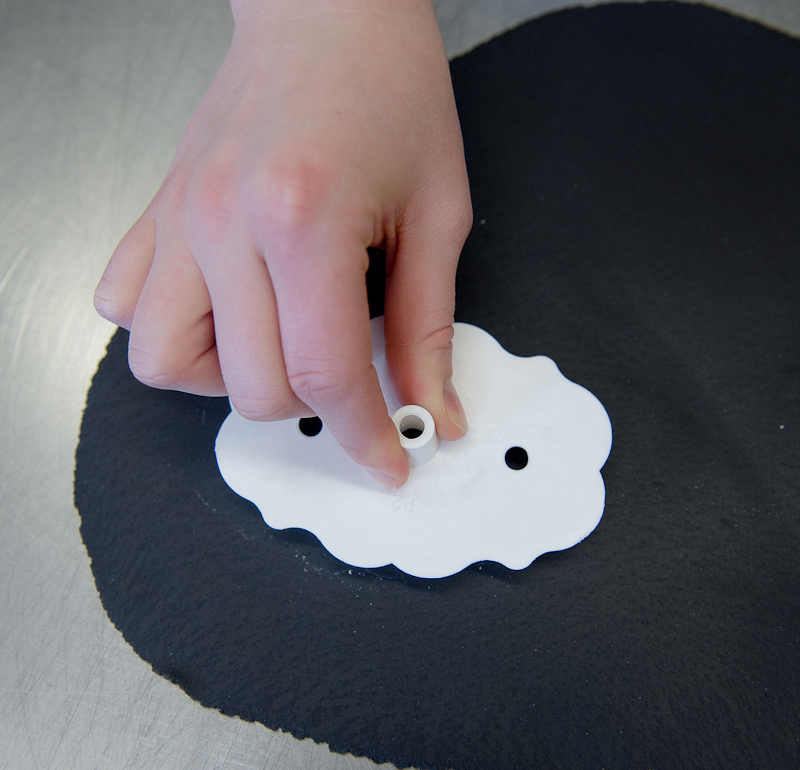 Cut fondant using same cutter used for cookies.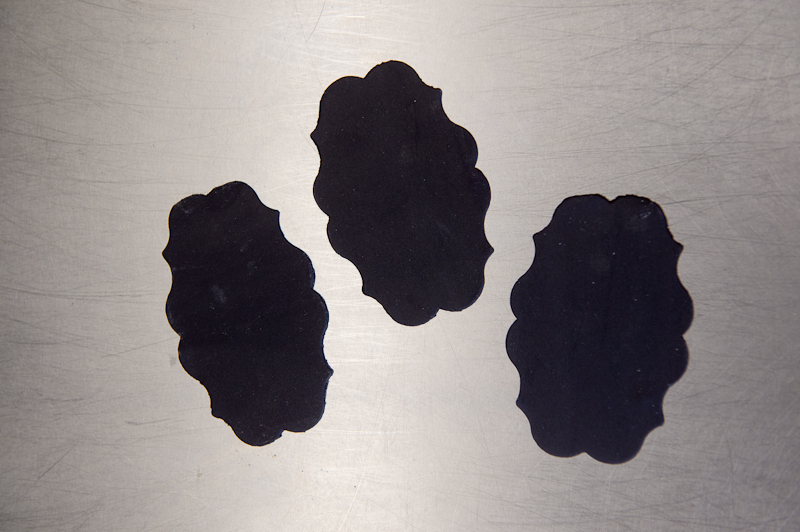 Place cut fondant on flat surface.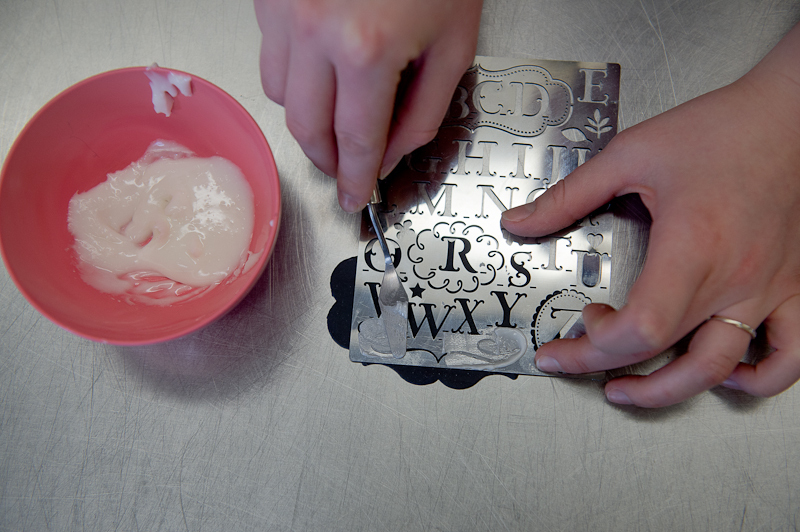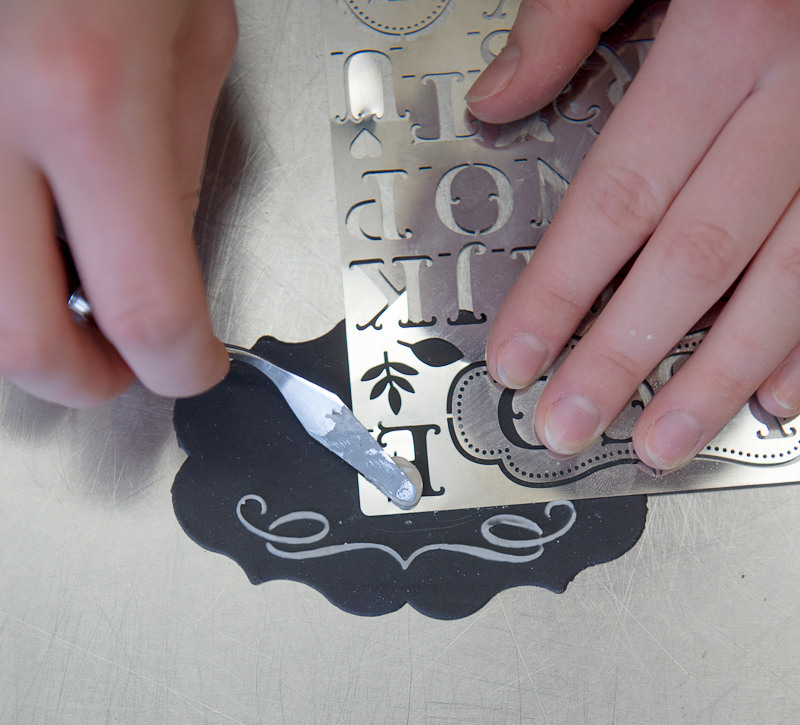 Lay stencil on fondant. Spread royal icing with palette knife. Wipe off excess. Allow to dry before proceeding to next shape or letter.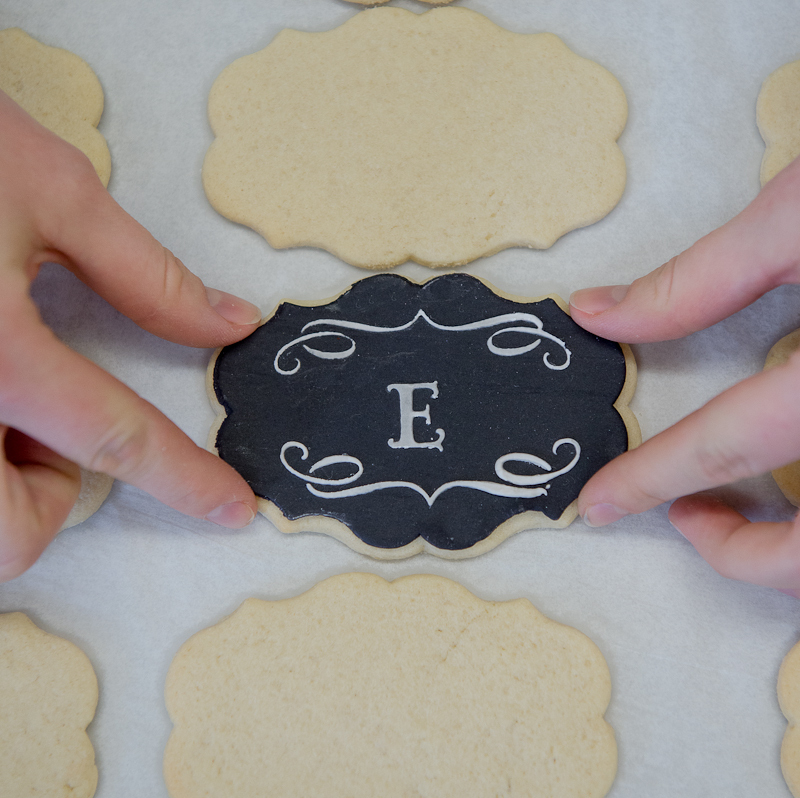 Bake cookies according to recipe directions. Once removed from oven and still warm, place fondant cutouts on cookies, allowing heat of cookie to set fondant to cookie.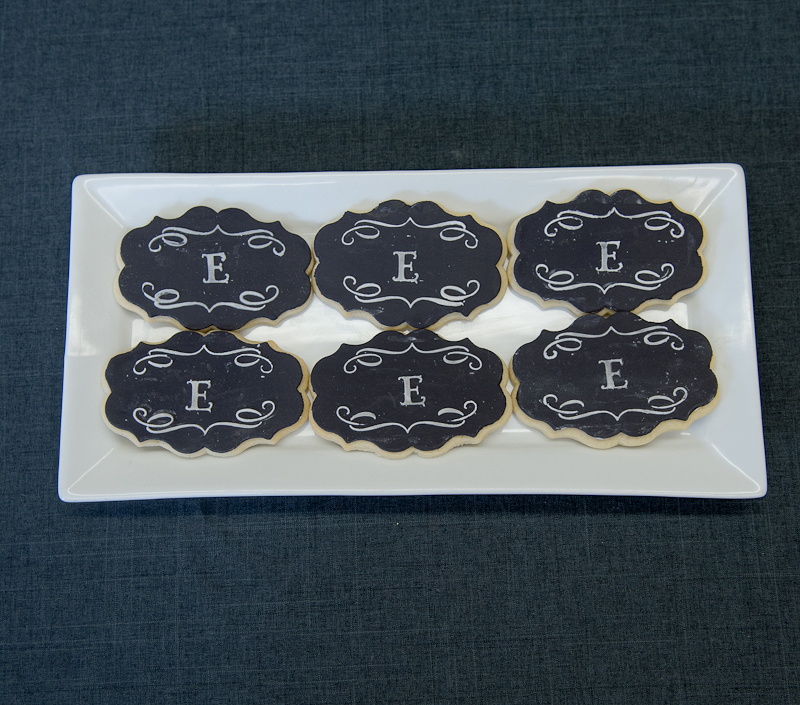 Arrange neatly and enjoy!