Photo By: Michael Bautista for Kathy Chong
If you're planning to DIY your candy or dessert table, but you also want it to be aesthetic eye candy, consider a monochromatic display that complements your color palette.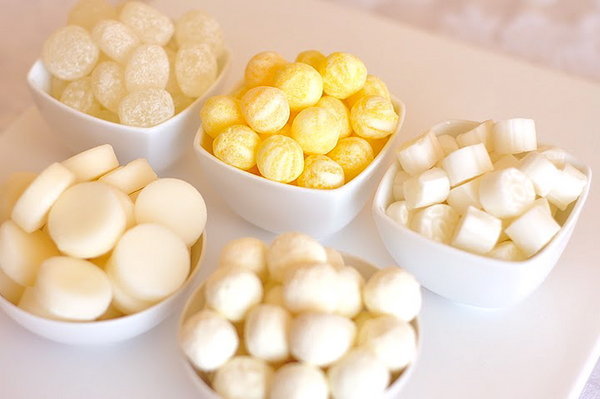 In honor of the lush warm weather, we went with colors that reminded us of sunny spring days – whites, peaches, yellows, and pinks. We wanted to keep the table bright, yet still soft and delicate, so we made sure to maintain that theme in all our choices.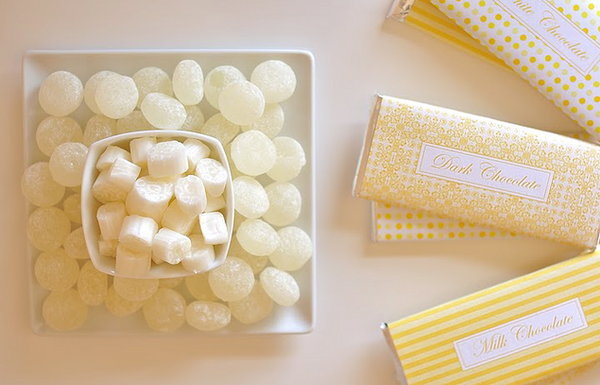 With your visual goals in mind, picking the candy is the fun part! Consider sweets of different shapes and sizes, to vary the display. These sumptuous sweets were made by Fiona's Sweet Shoppe.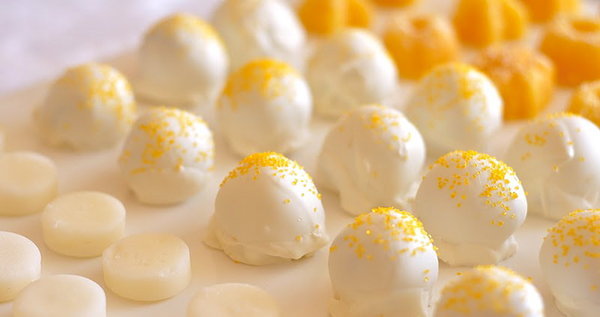 Collect cake stands, dishes, and other items- not only to hold the goods- but also to give the table layers, height, and dimension.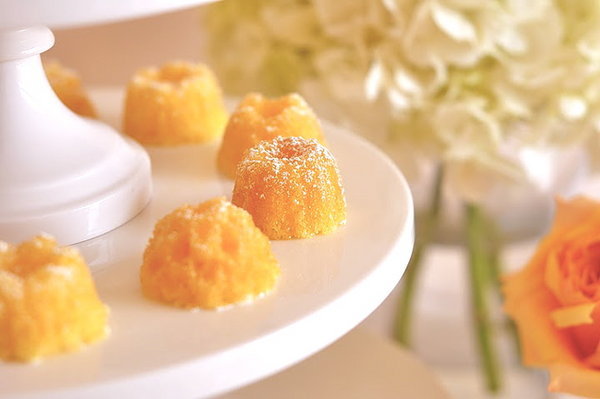 Typical candy tables attempt to recreate a chocolatier's counter or the endless rows of jars in a candy shop. These inspirations can help produce some stunning displays.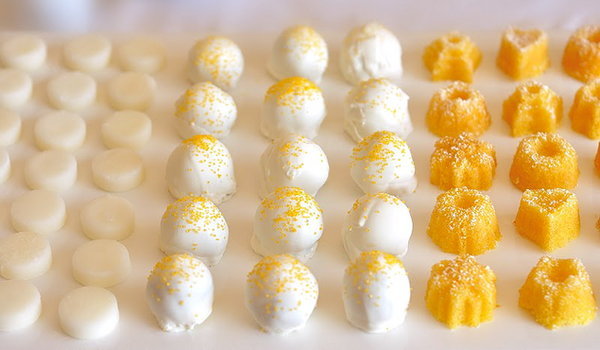 It takes a lot of candy to fill up an entire table but if you think ahead, you can also avoid waste. Although vast amounts of white gumballs may look impressive, consider how much will actually be eaten. Plan to buy amounts that your guests will actually eat or be happy to take home.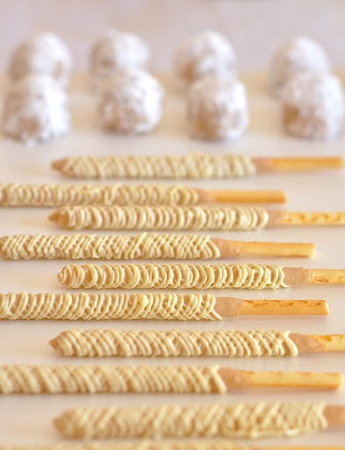 Think outside of the candy box! Thin cookie sticks dipped in white chocolate added a vertical component to our display.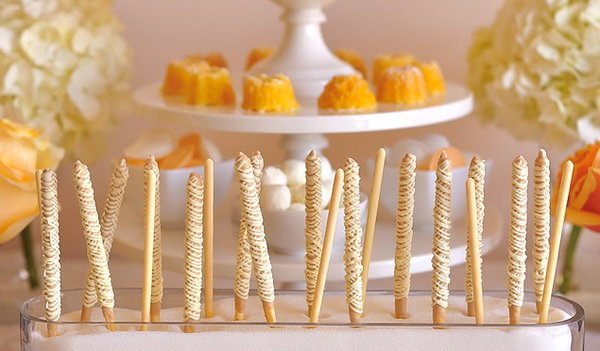 Add a few non-edible embellishments to give the table extra pizazz. Florals by Nancy Liu Chin Designs.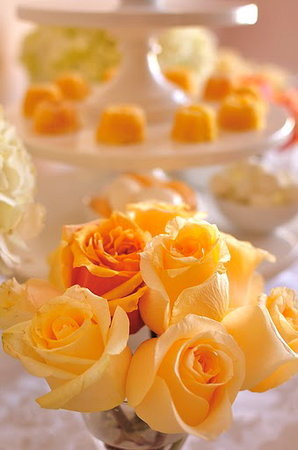 Embrace experimentation and test out various display layouts to play with height and depth. Juxtapose stacked cake stands, medium jars, and trays on top of a flat tablecloth to create very simple and clean lines, as shown here. Or, add height by placing boxes underneath the tablecloth.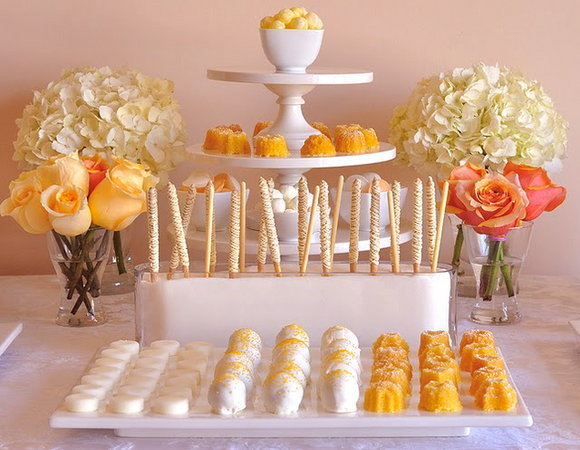 Cute little paper goodie bags can be fun for guests to fill up and save for later, while small plates provided by your reception venue may be a more eco-friendly
option.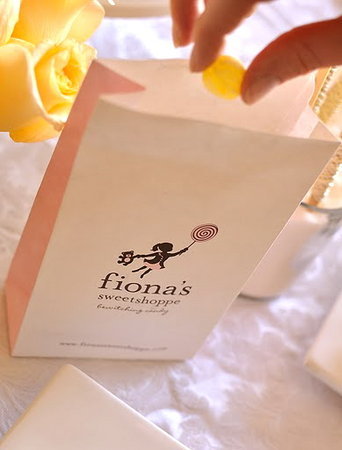 Candy tables can truly be a visual and edible delight, just keep it simple and have fun with it!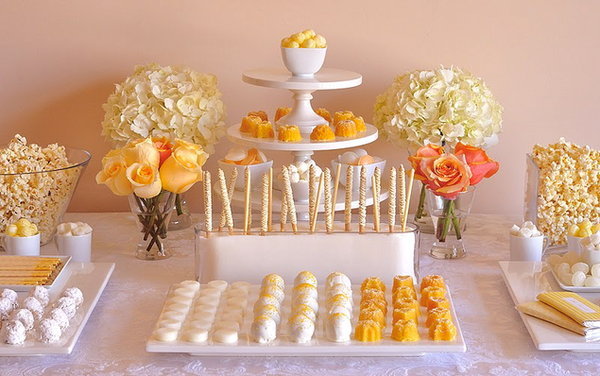 Photo By: Michael Bautista for Kathy Chong