Project By: Janie Medley
Photos By: Marvelous Things Photography
The fun thing about this arrangement is that you don't have to have floral design skills to make it work. This is one of the easiest DIYs ever.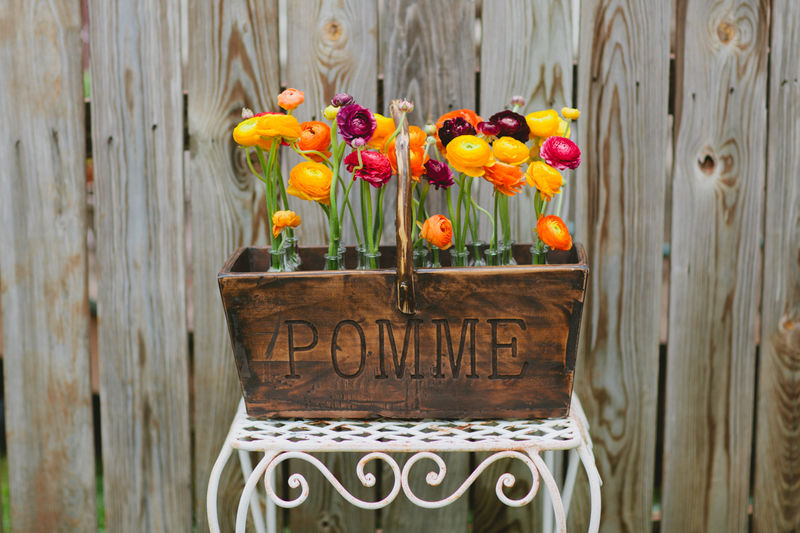 Colorful Ranunculus
One of my favorite things about ranunculus is that this gorgeous flower comes in so many beautiful colors.
They are the perfect blooms to add a pop of big, vibrant color.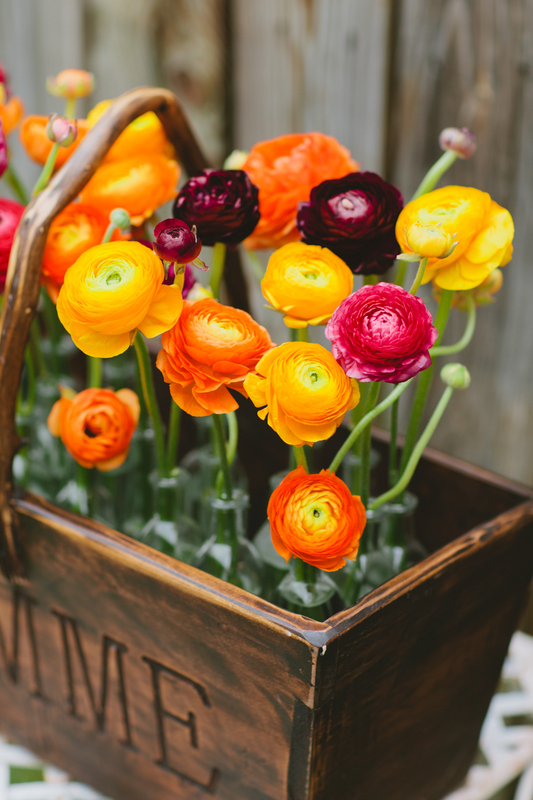 Materials
30 Ranunculus (from FiftyFlowers.com)
30 Assorted bud vases
Finished or unfinished wood box display
Scissors
Water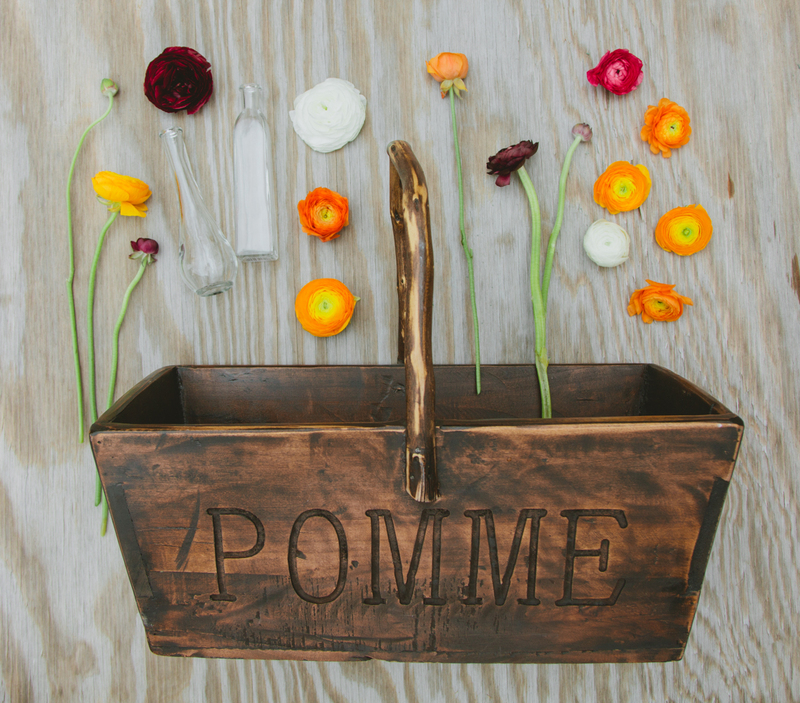 Step One 
Fill the vases with water and cut the stems to the desired height.  Pop one bloom (or a bloom and a bud) in each vase.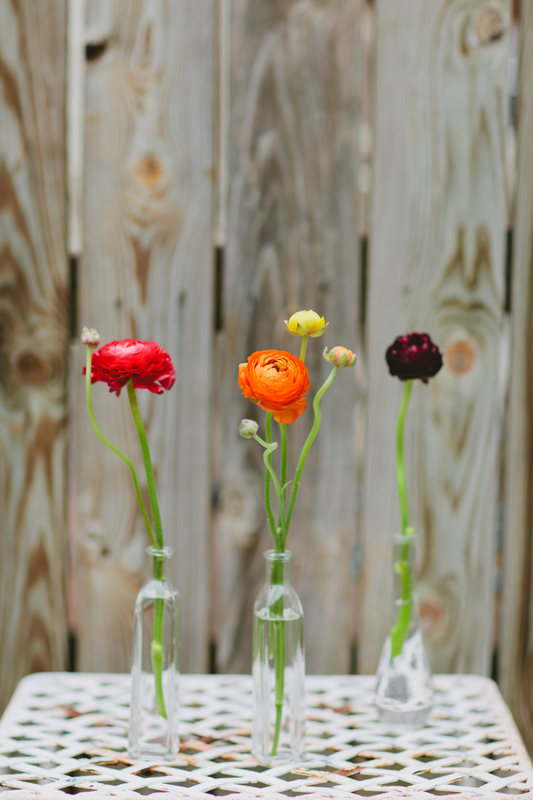 Step Two
Line the vases up in rows in your wooden box.  Depending on the size of the container, you may need to add something in the bottom to give the vases
added height. I used dry oasis, and the great thing about using the oasis is that it helps to keep the vases in place.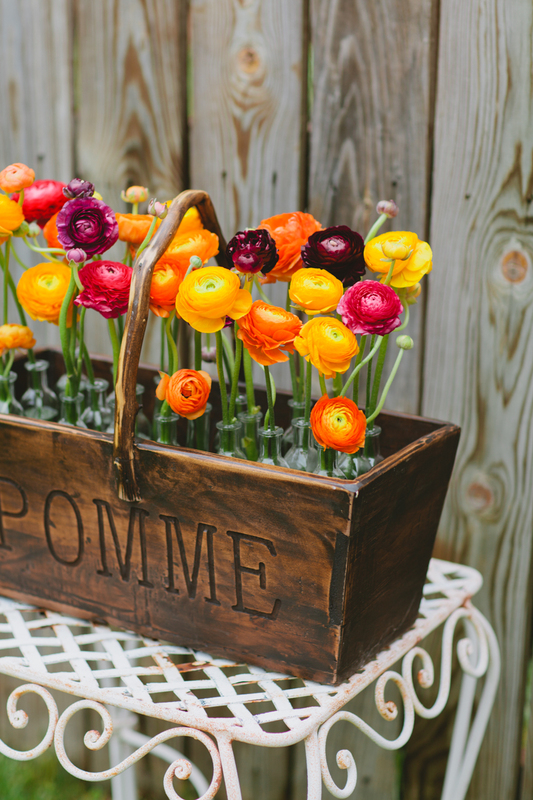 This arrangement would look stunning on the guest book table and could double as favors for your guests. For added personalization, tie a small name tag around the top of each vase with a special thank you for your guest.