Project by Erica Obrien
No plates, no wrappers, these bite-sized gems are completely edible and perfect for everything from a formal dessert table at a wedding to a laid back gathering of girlfriends at a bridal shower. Of course the colors are customizable as are the sizes.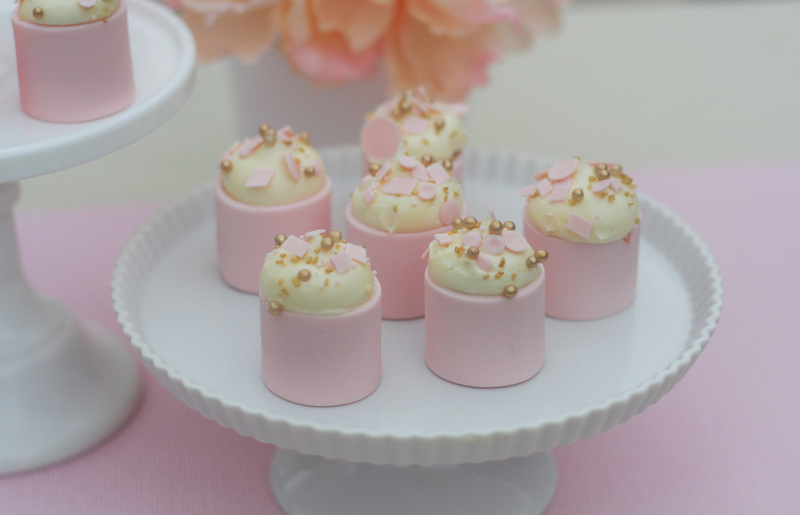 Step 1: Make the Cups
At least one day in advance, gather what you'll need and make the cups. The farther in advance, the better. Be sure to make extras in case of breakage.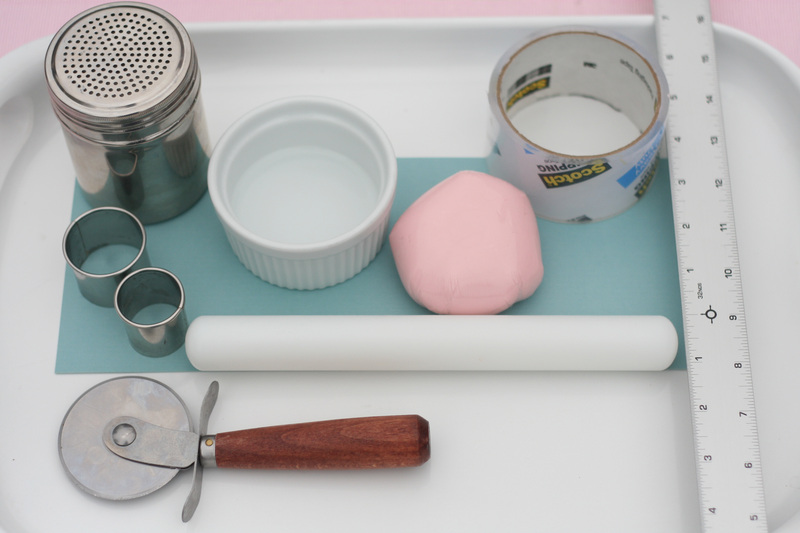 Here's what you'll need:
Cardstock
Tape
Ruler
Fondant in color of your choice
Food-use only ruler
Rolling pin
Pizza wheel
Water
Two small round cutters, one slightly larger than the other
Cornstarch (to prevent sticking)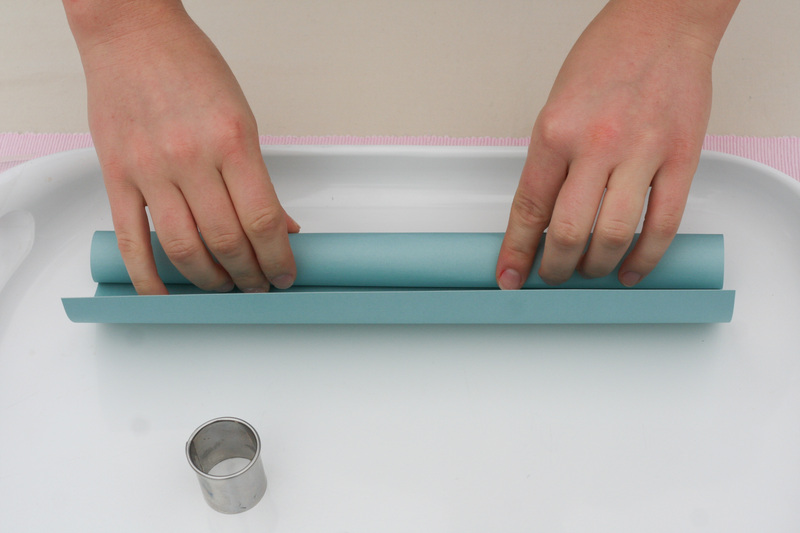 Roll cardstock tightly.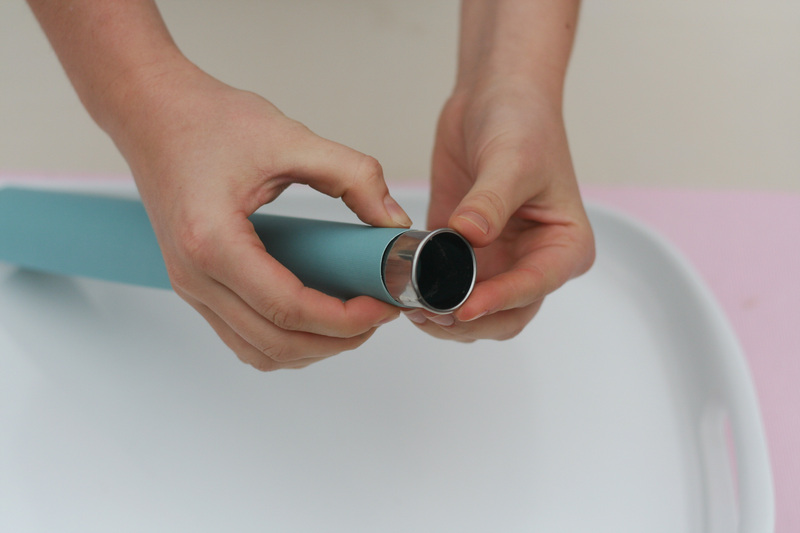 Insert smaller round cutter into rolled up cardstock to ensure a snug fit.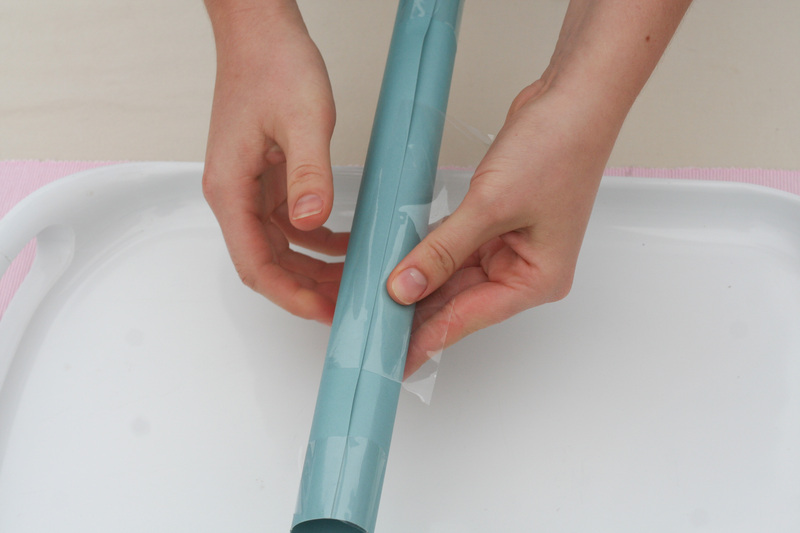 Tape down length of cardstock to secure.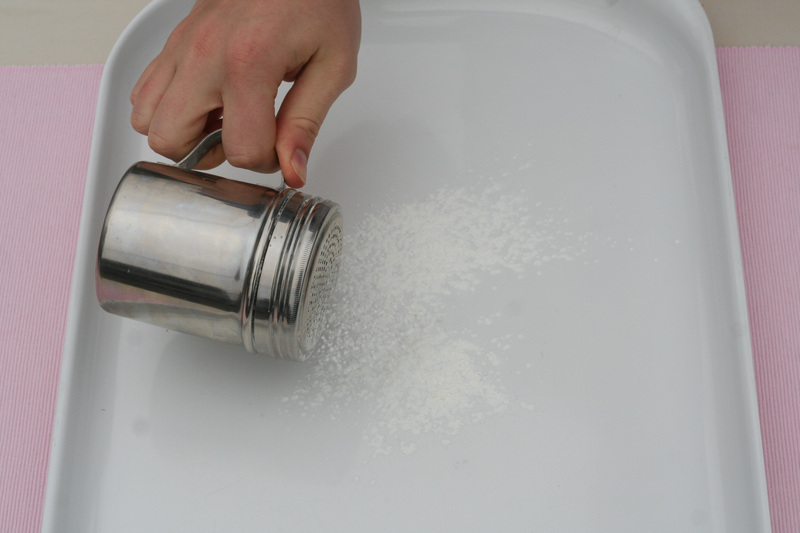 Use small amount of cornstarch to prevent fondant from sticking.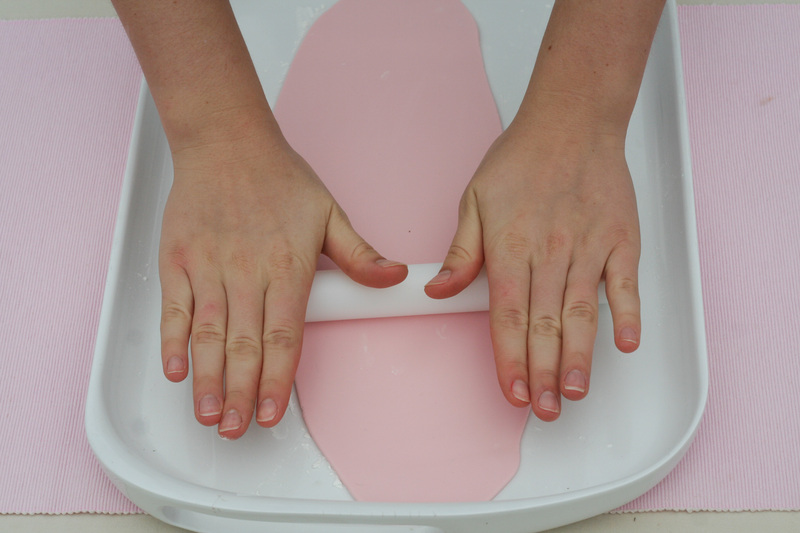 Roll fondant into long thin strip.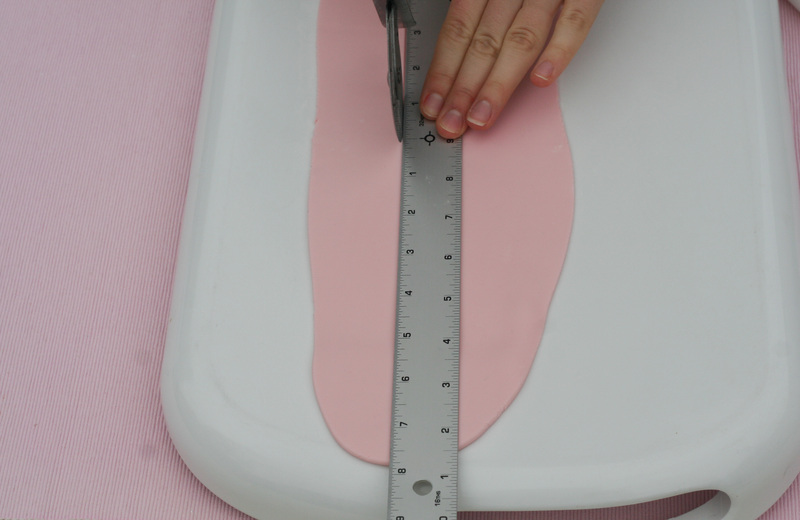 Place ruler on fondant and use pizza wheel to cut straight line. Save excess.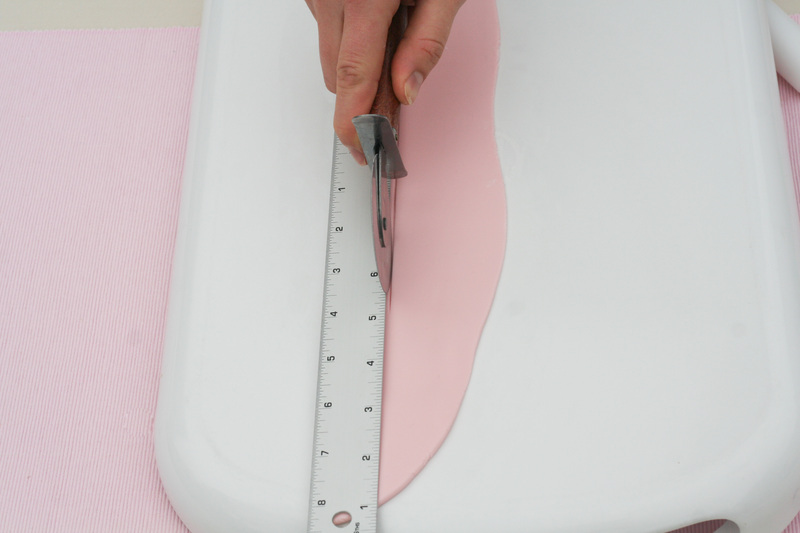 Repeat on other side of ruler, matching strip width to height of smallest cutter.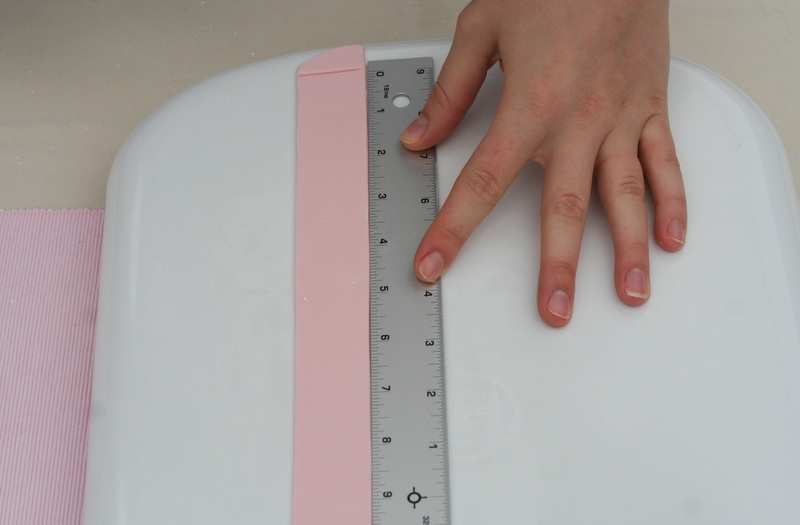 Use ruler to straighten edge of strip.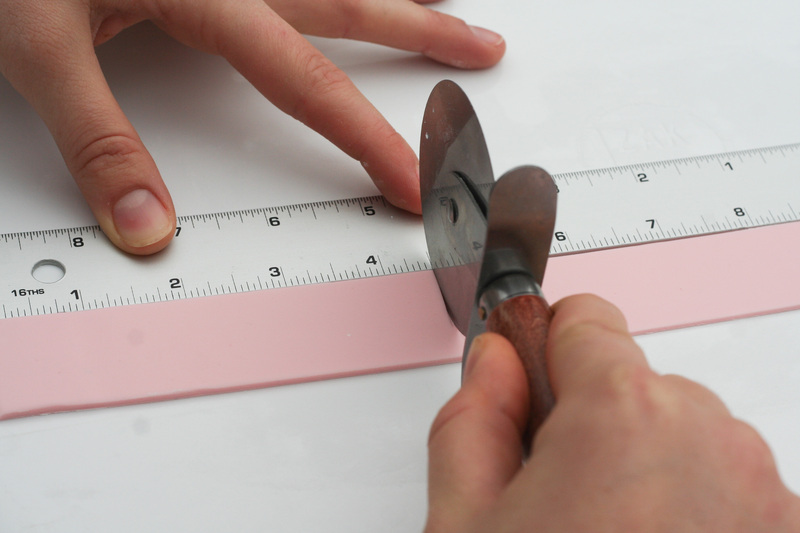 Cut strip into 4 ½" pieces, or large enough to wrap around cardstock roll with a slight overlap, creating a closed ring.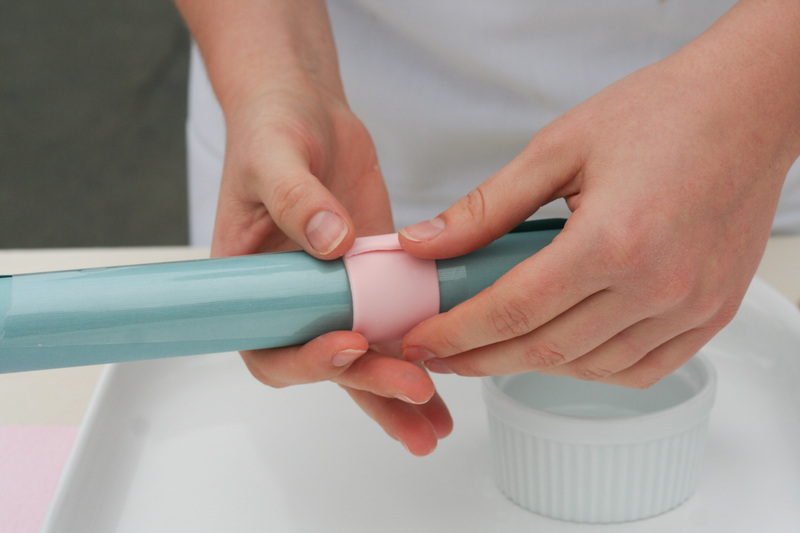 Wrap strips around cardstock roll, securing overlap with enough water to ensure sticking. Allow to dry at least overnight. Repeat as many times as needed until desired number of rings are made.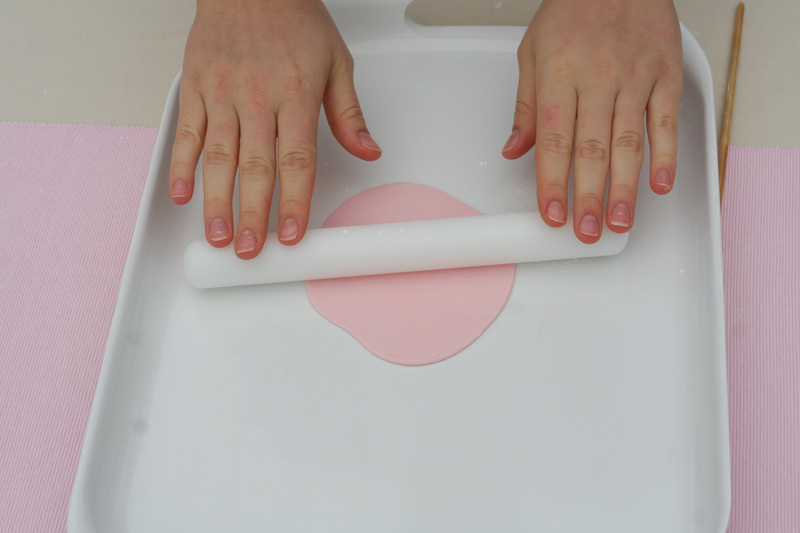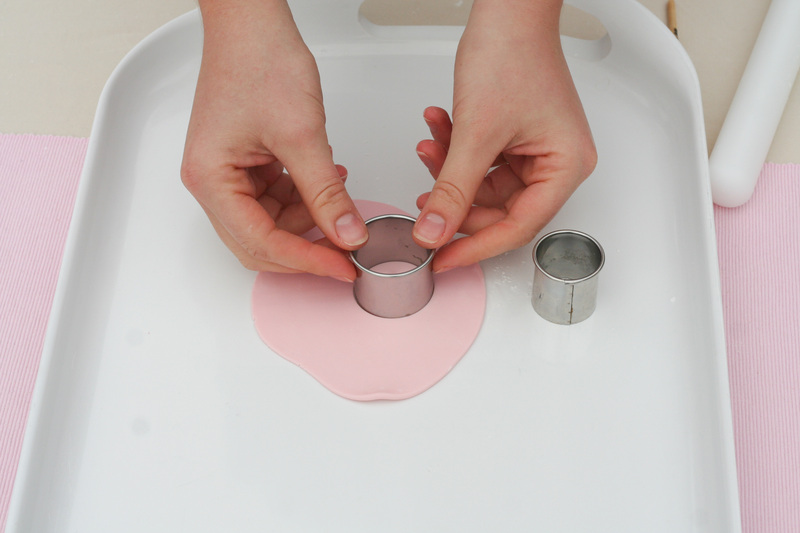 Roll out extra fondant. Using larger cutter, cut an equal number of discs as you have rings.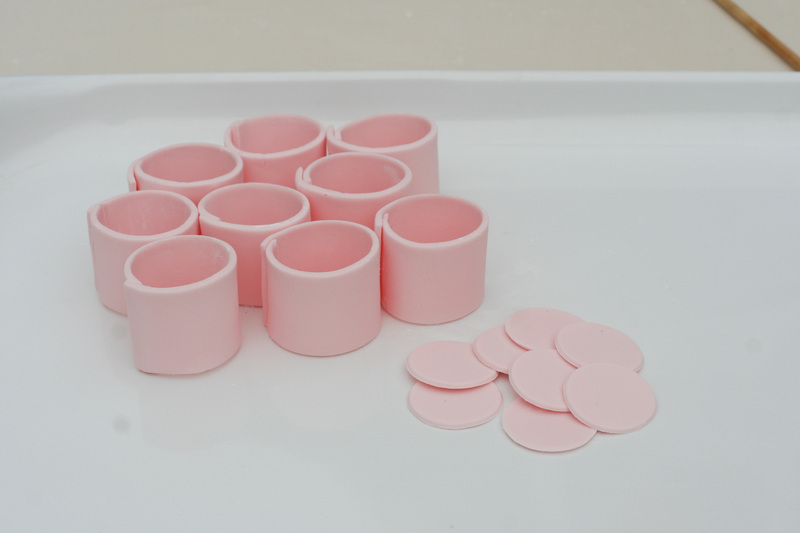 When dry, rings will be able to stand upright. Rings will create sides of cups; discs will form bottom of cups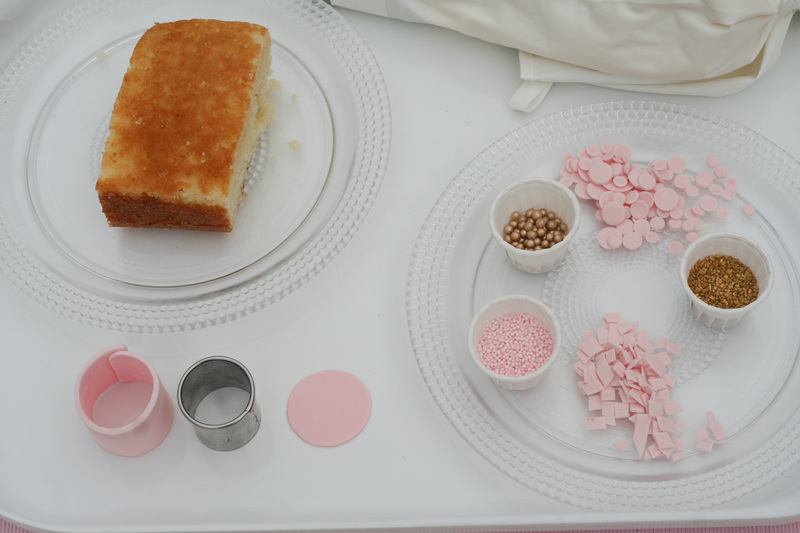 Step 2: Make and Decorate the Cakes
Here's what you'll need:
Cake of your choice baked in 2" high pan
Piping bag with large round tip 8 and filled with your choice of buttercream
Fondant rings and discs (made in advance)
Edible "confetti" (sprinkles, sugar pearls, fondant circles, non pareils) in the color of your choice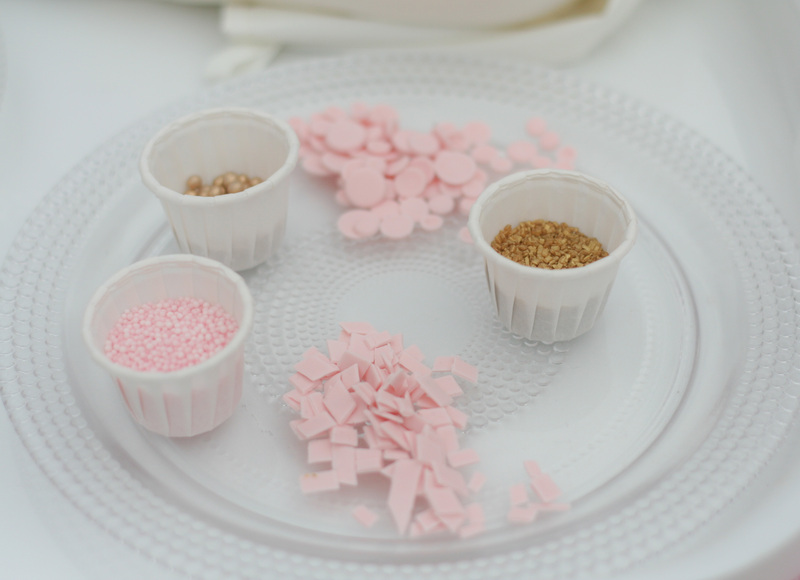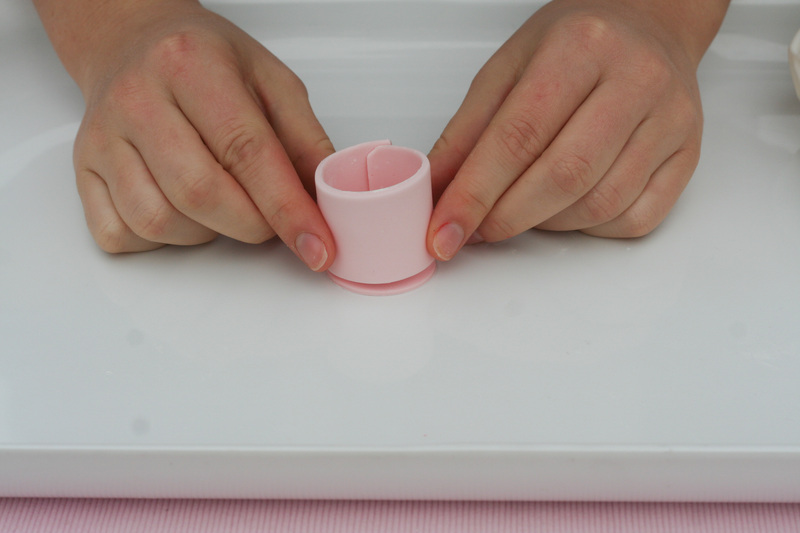 Place fondant ring on fondant disc.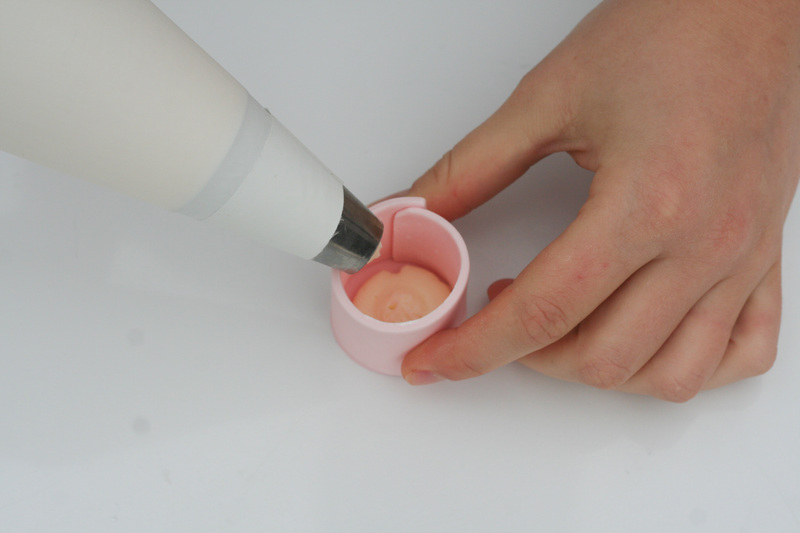 Place small amount of buttercream at bottom of ring to secure disc and cake to ring.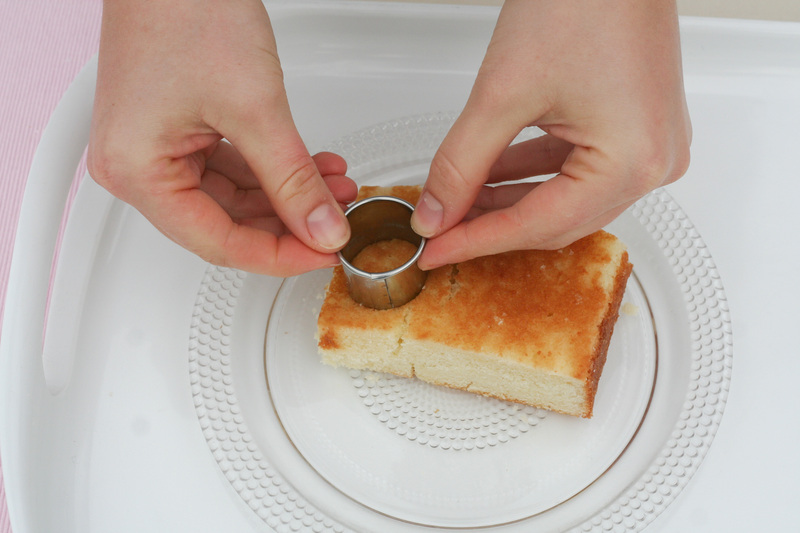 Use smaller cutter to cut cake round.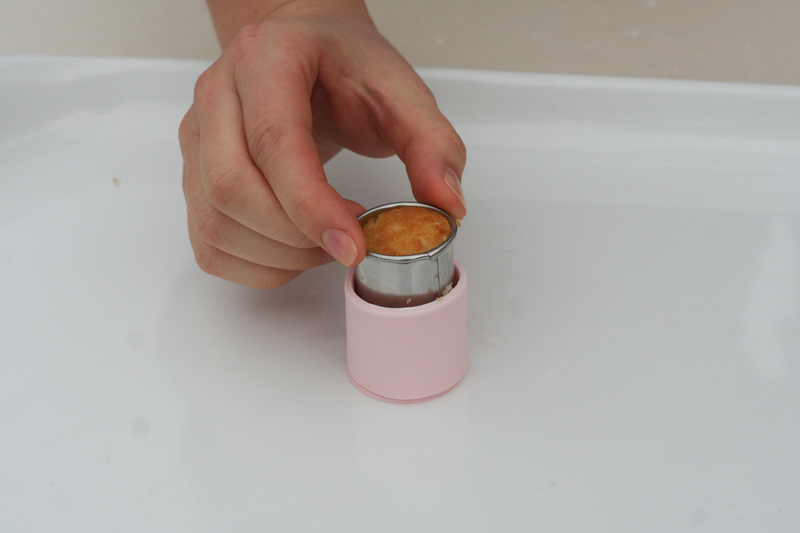 Insert cutter into ring and gently press to release cake. Press down to secure cake to buttercream.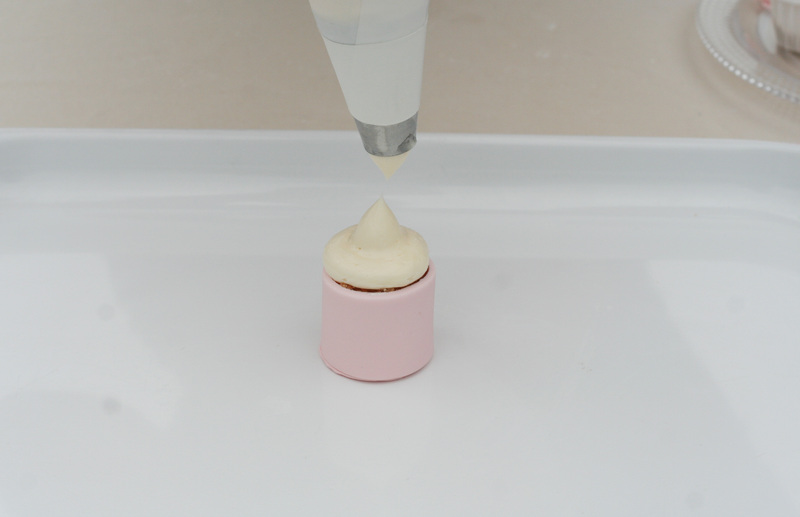 Top cake round with candy kiss-shaped dollop of buttercream.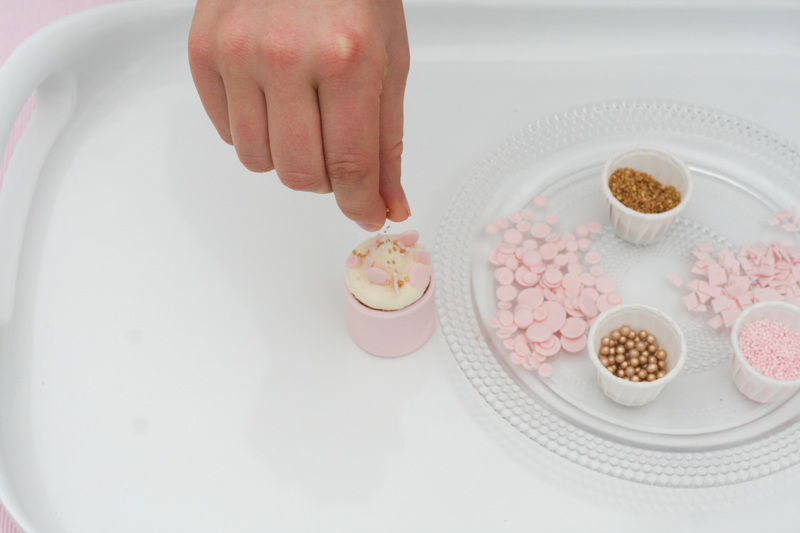 Top cake cups with confetti.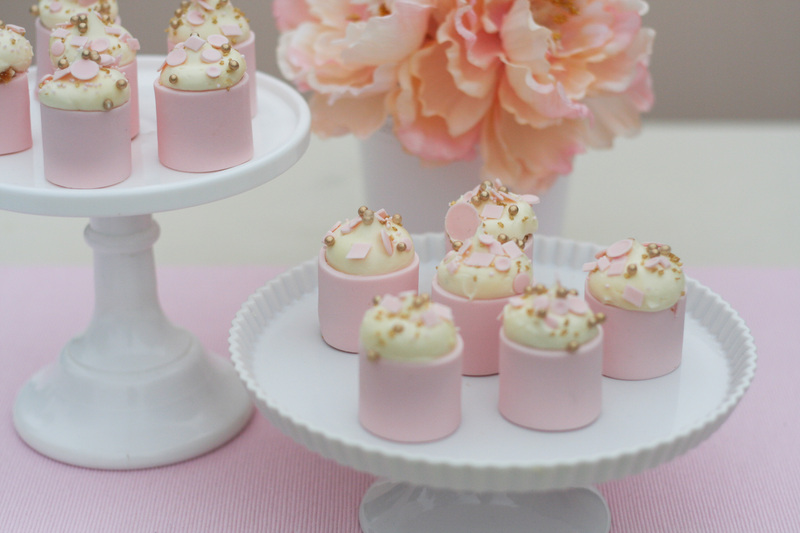 Enjoy!