Concept by: Victoria Hudgins
Photos by Erin Holland
Add a dash of confetti to your party in the form of a chandelier! This looks fabulous hung in multiples on top of a dessert bar, or hung individually as centerpieces.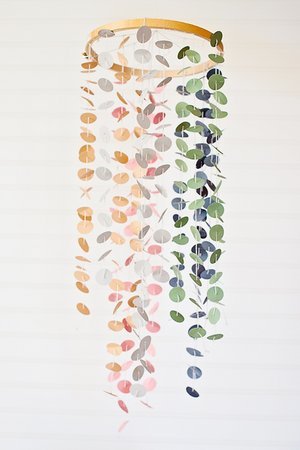 In fact, you can turn your confetti chandelier into a 'cake topper,' who says that a 'topper' has to be placed directly on top of the cake?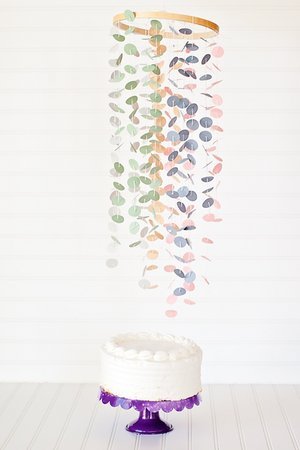 Cut out one inch confetti rounds from colored paper. We used about 120 rounds for this installation. I would suggest using a monotone color scheme or 4-5 coordinating colors on each hoop.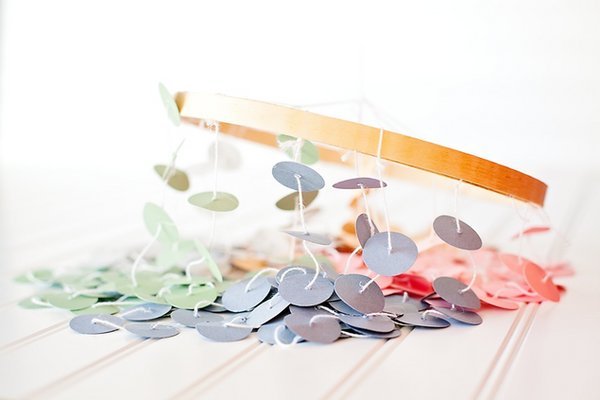 Thread the confetti dots together. Begin at the top, leaving enough thread to attach the string to an embroidery hoop. Have your hot glue gun ready and place a tiny drop of glue on the bottom of each dot to hold it in place.
Using an embroidery hoop, tie four to six strings across the top in a criss cross pattern.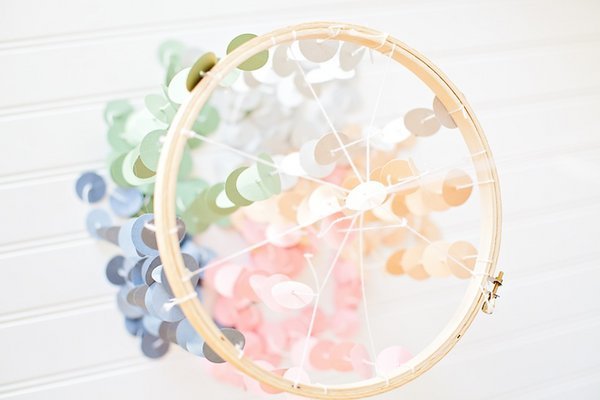 One at a time, tie the strands of confetti dots onto the hoop and string base. You can paint or adorn the hoop as needed to match your wedding décor.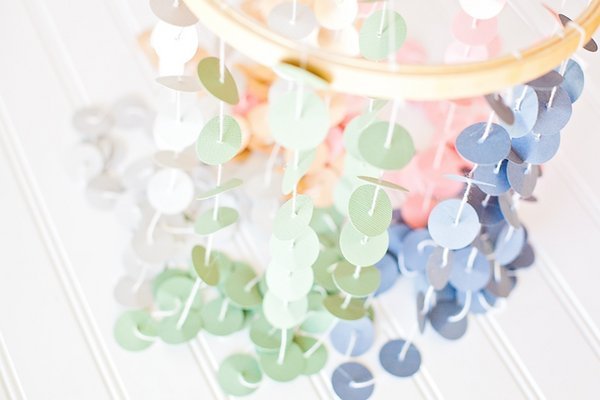 Hang the installation above a cake or elsewhere; adjust the length of the strands for just the right balance.