Photos By: Erin Holland
Project Styling By: Victoria Hudgins
Wedding receptions can be awkward when guests are seated with a table full of people that they don't know. Help break the ice with conversation starter escort cards!
Step One:
Make these conversational cards by first printing out the PDF
here
. There are eight different conversation starters on each page.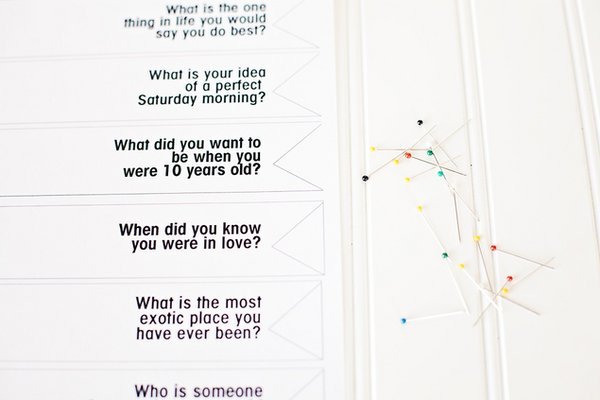 Step Two:
Cut along the lines to reveal modern-style flags, then write in each guest's name and table information. Be sure to mix up the topics for each table.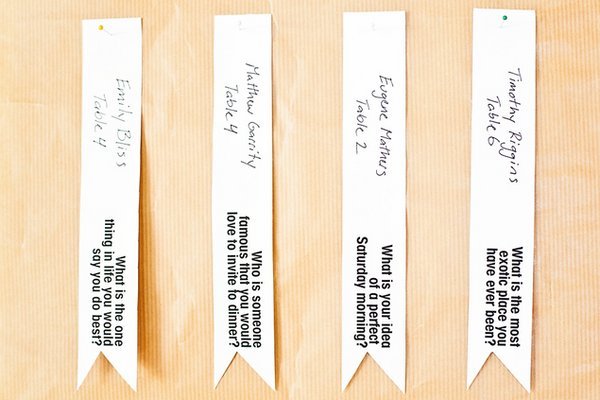 Step Three:
Top the flags with a small line of cute tape for an extra design punch, or post the simple black and white flags for a bold, minimalistic presentation.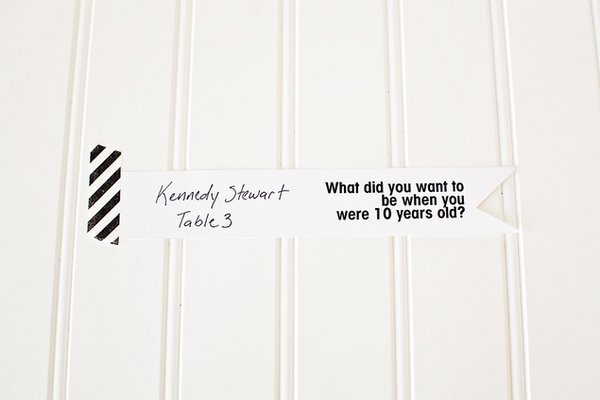 Step Four:
Pin the cards onto a paper-backed canvas.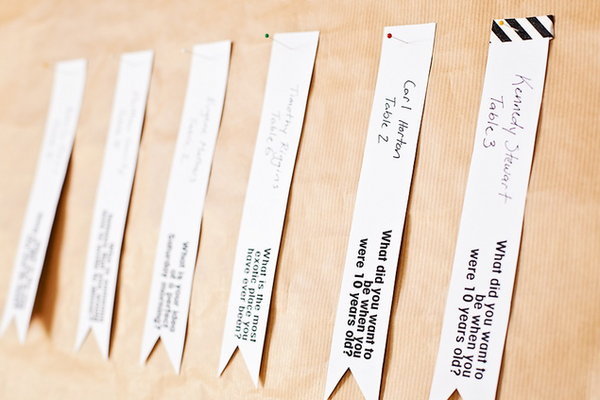 Enjoy!