Photos By: Danyelle Mathews
These darling pins make for a clever seating card, and double as a simple favor.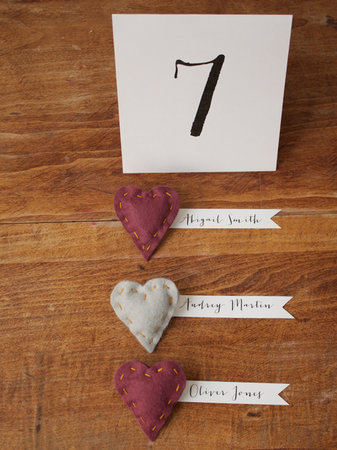 Supplies:
wool felt
scissors
thread
needle
pin back
batting
hole punch
guests names printed on card stock then cut into strips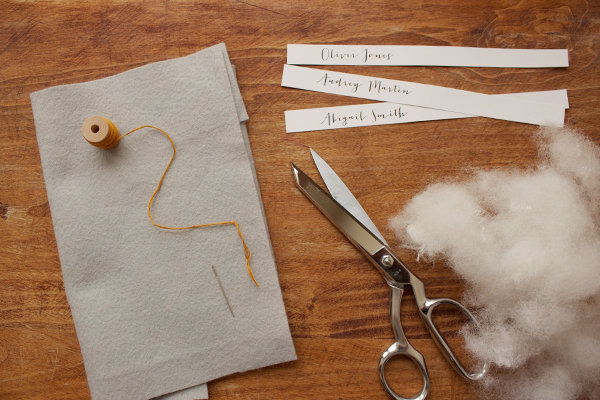 Step One:
Cut out felt hearts. Felt is an easy material to cut, so feel free to double up the fabric to make the job go more quickly. If you're wanting all of the hearts to be the same size, create a heart template out of card stock and trace it on the felt.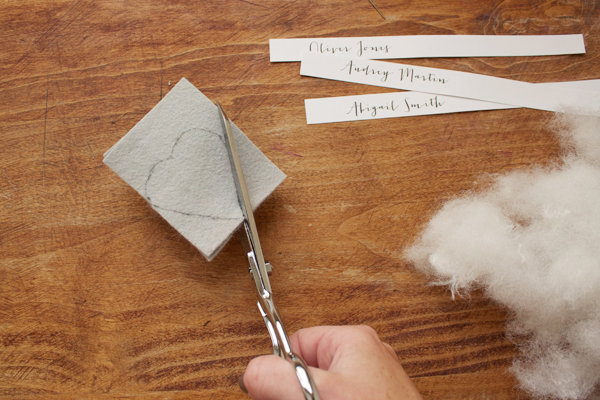 Step Two:
Take two hearts and begin stitching them together using a basic running stitch.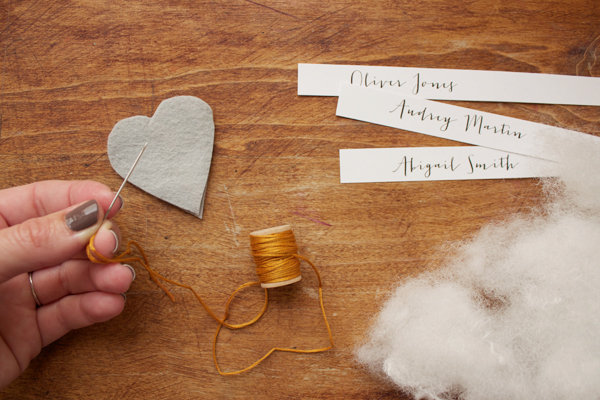 Step Three:
When the heart is 3/4 of the way stitched, fill with batting. Finish stitching the rest of the way around the heart and tie your thread off with a knot.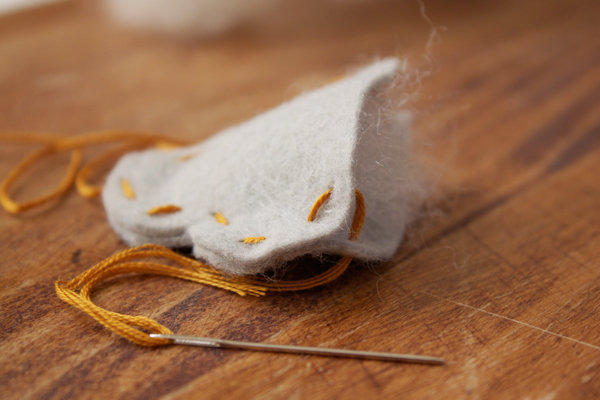 Step Four:
Attach a metal pinback to the back of the heart.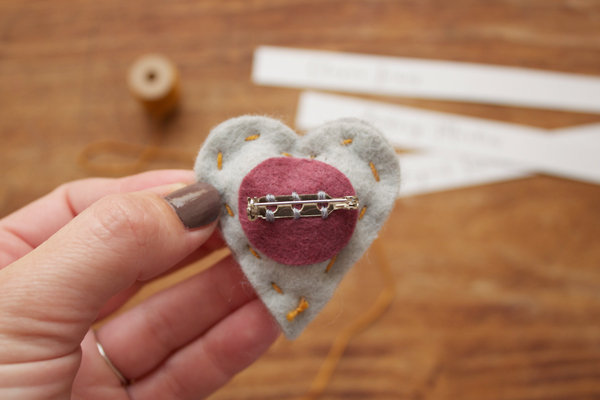 Step Five:
Create a hole using your hole punch on one side of the printed name strip.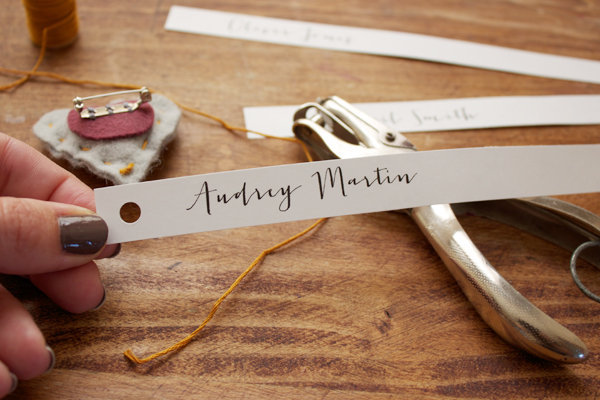 Step Six:
Place the hole of the name strip over one end of the pin back and secure.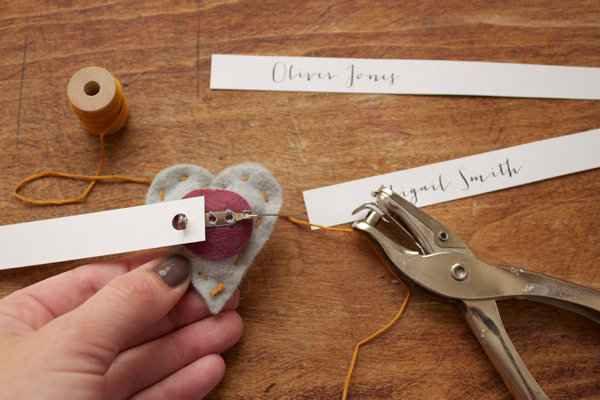 Step Seven:
Using your scissors, trim the excess paper from the name strip.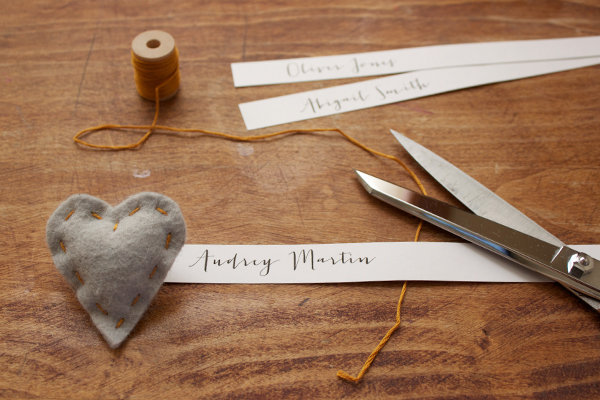 Wool felt can be found in every color of the rainbow so it's a perfect material to use to personalize your day.