Photos By: Hank and Hunt
Project By: Jenny Batt 
Want to add a touch of whimsy to your wedding reception? Make these crepe paper pom garlands in matching shades and add pretty pops of color.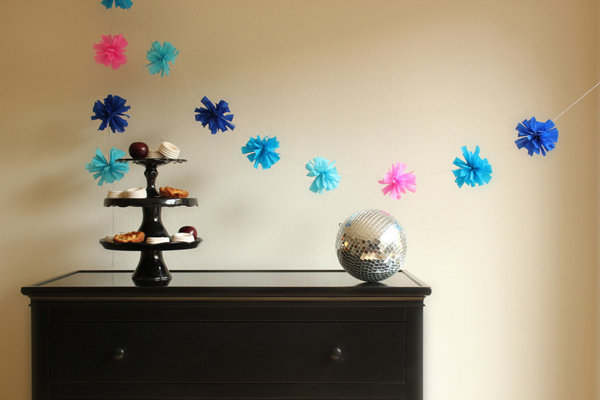 Materials:
Crepe paper flats
Scissors
Twine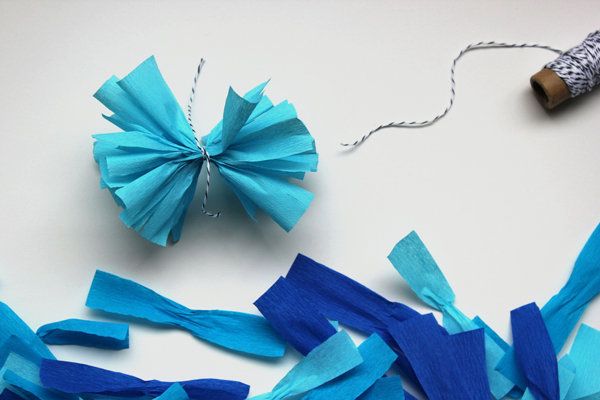 Step One:
Cut squares of crepe paper in the colors you like.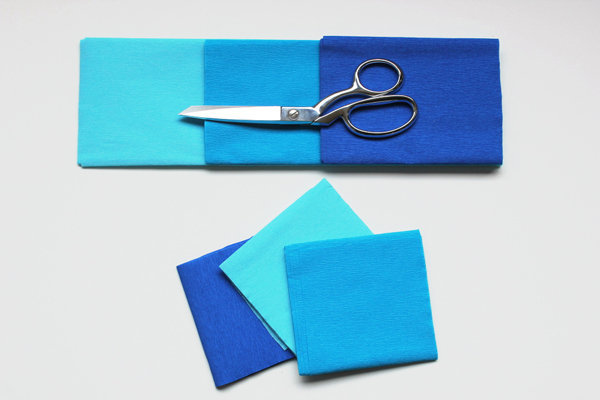 Step Two:
Cut each set of squares into strips about ¾" wide.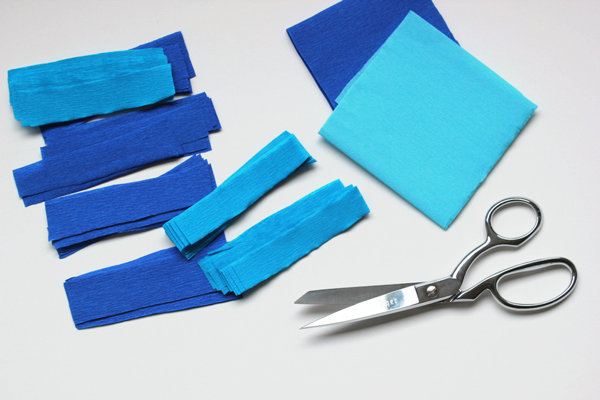 Step Three:
Take each strip and pinch together in the middle. This step doesn't take as long as you think it would and it makes it easier to get really fluffy poms. If you tie multiple together before pinching, you will possibly tear the paper when you fluff each pom later.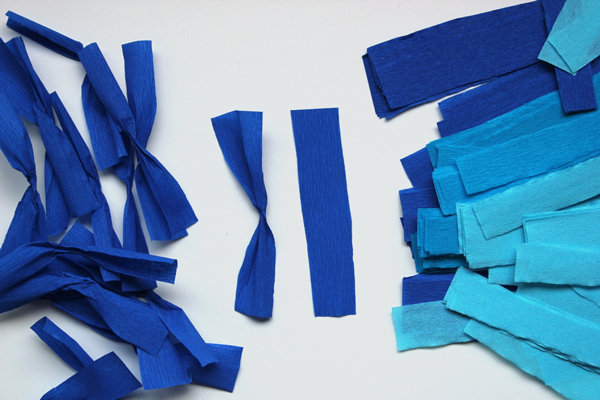 Step Four:
Cut a long piece of twine for the garland. Set aside. Take about 20 pinched strips and tie together in the center.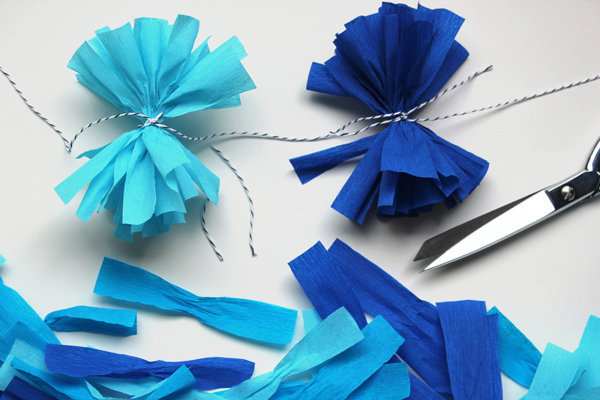 Step Five:
Tie each pom to the twine for the garland. Add as many or as few as you would like. Add pops of clashing colors for fun, too.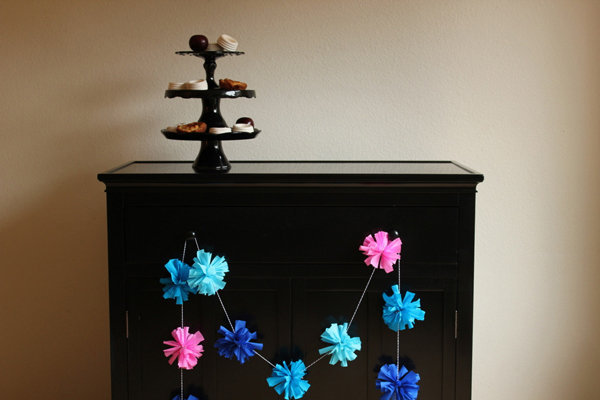 Tip:
Enlist your friends and have a crafting party to make multiples of these, you'll be able to make a whole bunch in a small amount of time.