Project & Photos By: Jennifer Kirk
Moss monograms can be easily found online, but this one has my special (and economical) spin on it, which is to customize the font and make the monogram extra-large.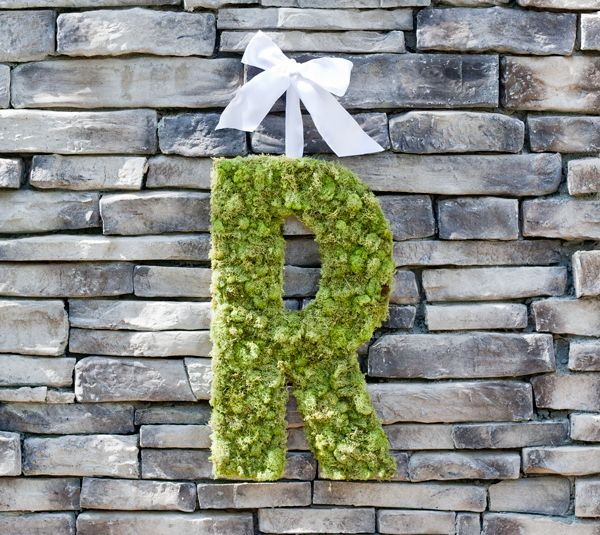 Materials: 20" x 30" foam board, 2 bags of preserved moss (found in gardening section of craft store), All-purpose glue, String, Satin ribbon (optional), Tape, Printer, X-acto knife with fresh blade, Metal ruler, Pencil, Scissors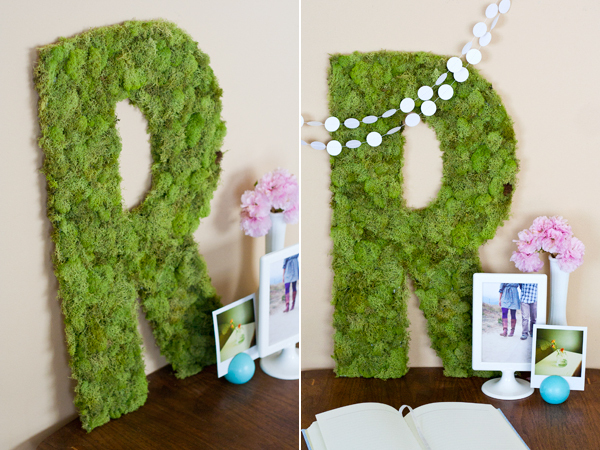 Step One: Create a monogram template using your font of choice. I used a modern condensed typeface called Gotham and enlarged my 'R' to fill my 8.5" x 11" document. I worked in Illustrator but you can also do this in Microsoft Word. Save your document as a PDF, and when sending to print, choose the option 'Poster' under 'Page Sizing and Handling.' I printed mine out at 220% and cut and pieced the printouts together to form an 'R' that is 22" x 12."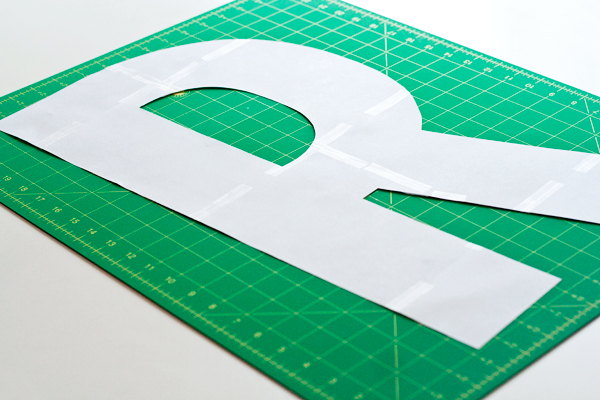 Step Two: With a pencil, trace the template onto foam board.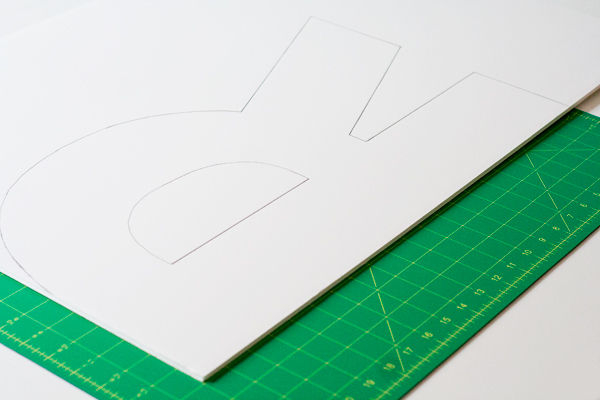 Step Three: Cut out using X-acto knife. A ruler can help guide your blade with straight cuts, while you will have to freehand it around the curves. It's always better to do numerous, shallow cuts, as opposed to one deep cut -- you have better control this way.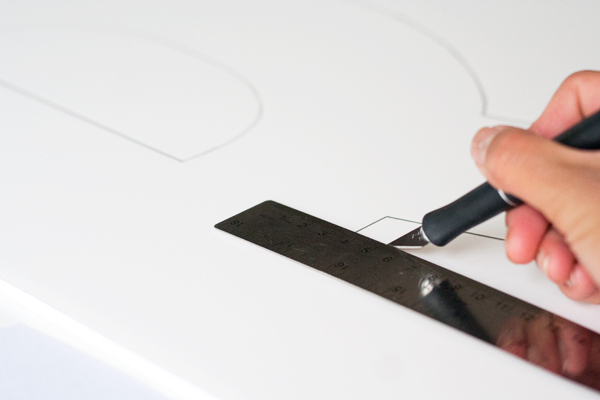 Step Four: With the tip of the X-acto knife, poke holes through the foam board for creating a hook. If your letter is wide, such as 'W' or 'U' you will need two sets of holes on both sides of the letter. Thread a thin piece of string through and knot.
Step Five: Working on a small area of the letter at a time, apply a generous amount of glue along the edge of the monogram. Apply pieces of moss, tearing thicker pieces in half cross-wise for the most uniform surface. Next, fill in the letter with a layer of glue, then moss.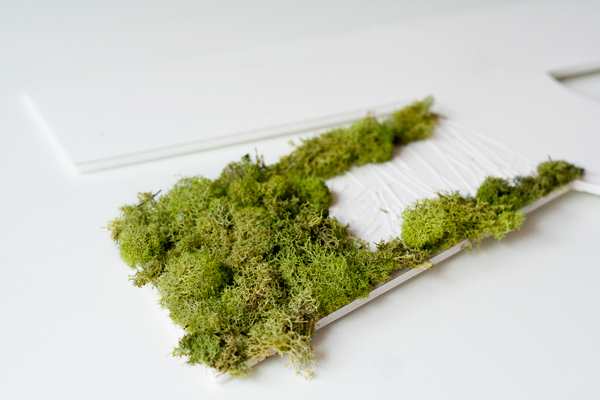 Step Six: Continue glueing on moss, working on edges first, then filling in. Finally, glue on small pieces of moss to the edges of the monogram.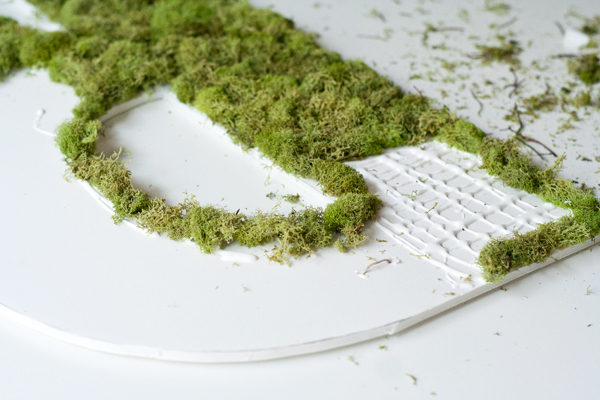 Step Seven: As the foam board dries, there's a chance of it warping because of the moisture of the glue. Mine began to curl inward, so I let it dry upside down with a couple of bowls on top. When dry, hang the monogram using the hooks on the back, or thread a wide satin ribbon through the hook to create a loop for hanging.