We're a big fan of edible favors and these chocolate letters are no exception.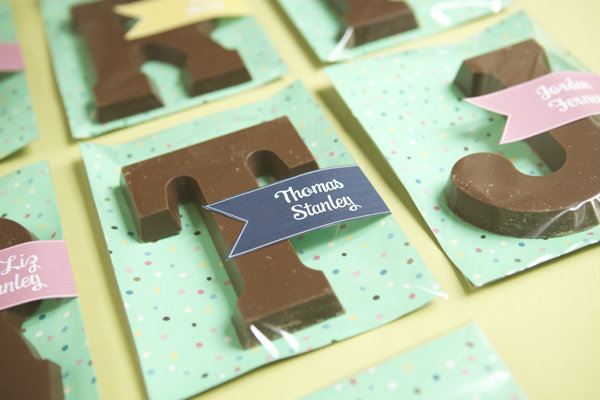 Letter Perfect: The fact that these double as a name cards and will make just about any type nerd or design geek melt, is just an added bonus.
A Special Touch: These letters are made of delicious chocolate. Choose one for each of your guests' names for an extra special personalized touch! These make a fun and graphic addition to any wedding.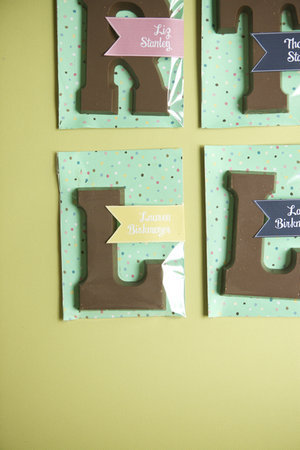 1. The chocolate letters can be hand made with candy molds. We didn't try that here, but if you had time on your hands or had a candy maker in the family it would be a cinch. Alphabet molds are very common.
Tip:
Otherwise you can order the letters premade right
here
. We recommend the 4" letters.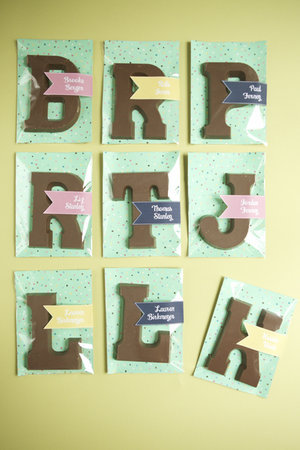 2. For packaging, the sky is the limit. Here we bought cellophane bags a few inches larger than the letters.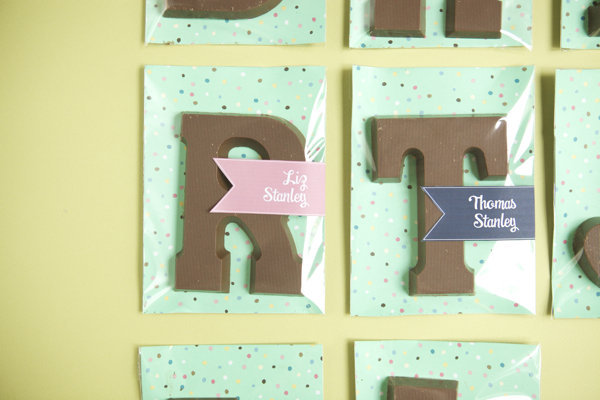 3. Then we purchased some patterned scrapbook paper to use as a backing. Finally we added a flag label with the name of the guest for a little festive touch.