Project By: Victoria Hudgins
Photos By: Prokopets Studios
Want to leave your ceremony in style? There is no better way to do it then under a canopy of flying confetti! Here is a fun way to present the confetti to your guests; be ready for a colorful shower of love!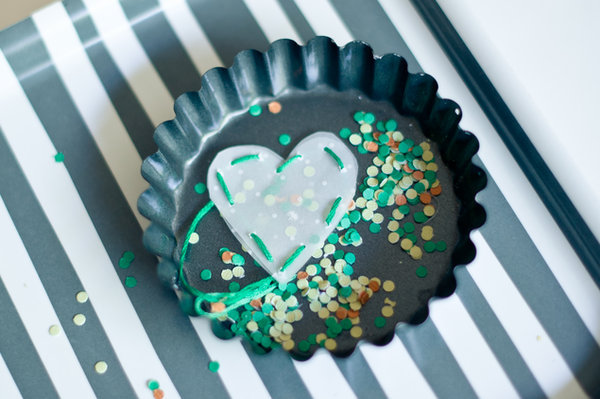 Materials:
Vellum paper, scissors, a small hole punch, embroidery thread, a needle and a stack of scrapbook paper in your color palette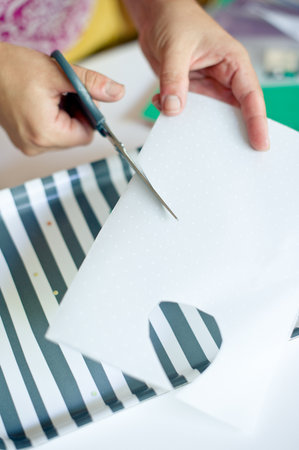 Step One:
The first step is to make the confetti, which is the easiest part but also the most time consuming. I would suggest tackling 20 sheets or so each day over a week. More than that and your hands will get VERY tired. To make the confetti, simply punch holes out of the paper, easy peasy!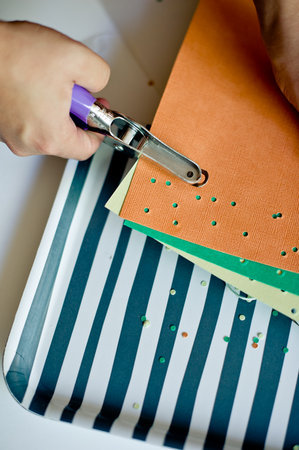 Step Two:
Next, cut the hearts from your vellum; you will need to cut double the number of confetti packs you hope to make.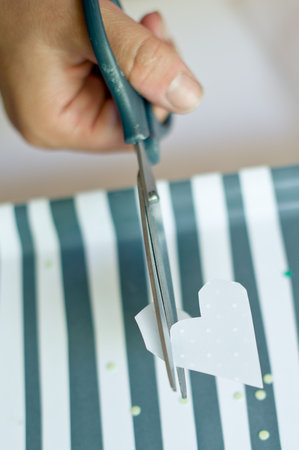 Step Three:
Once everything is cut, lay the hearts out and top every other one with a handful of confetti. Top the bottom half with another vellum heart.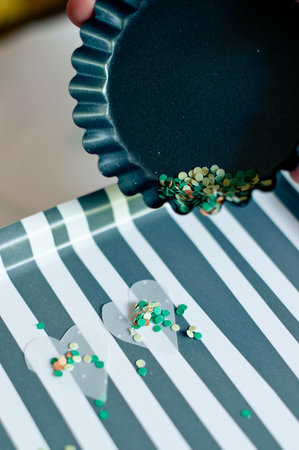 Step Four:
Hold one end of the heart and starting at the bottom, begin hand sewing around the other side with embroidery thread. Make about 7 stitches around. Do not sew these too tight and leave a decent length of thread at the bottom of each heart. Tie once at the bottom, in a lose knot. The idea is to keep the confetti in but to allow your guests to easily pull the thread right out.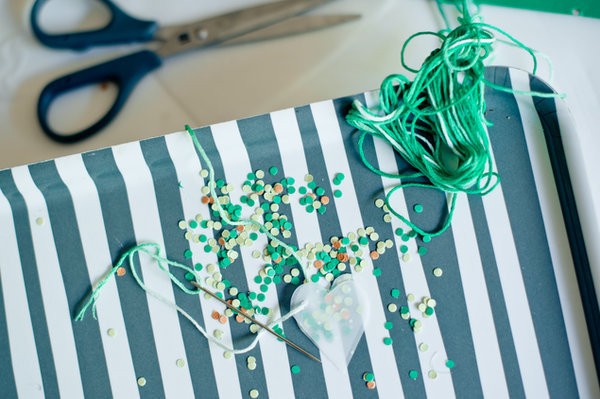 Lay out your hearts with a note of instruction for guests to pull the thread and throw up their hearts when it is time. A beautiful shower of bright confetti and iridescent hearts awaits your finale.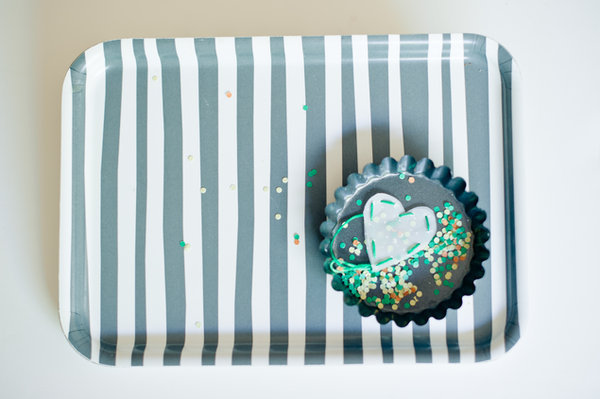 Tip: Be sure to check with your venue before planning this project- not all venues allow you to throw confetti or rice. Happy hole punching!