Project by Janie Medley
Photos by Tori Watson of Marvelous Things Photography
Design a colorful dahlia bridal bouquet to carry on your wedding day in a few simple steps!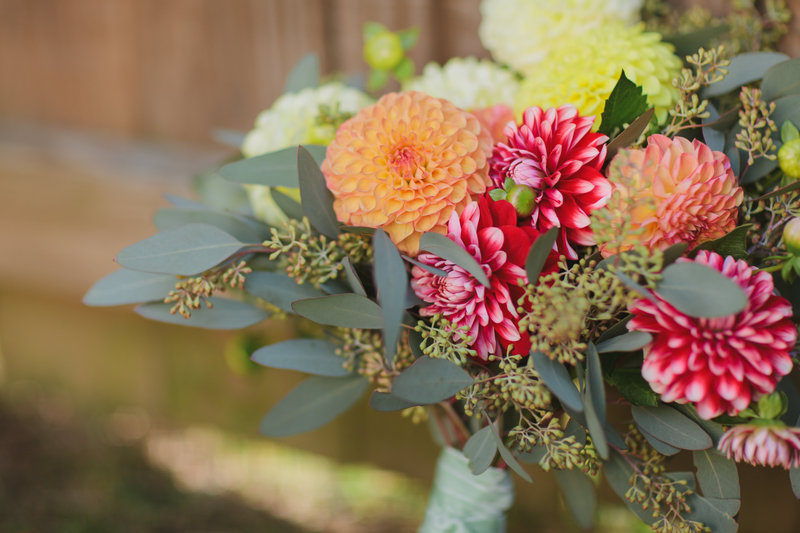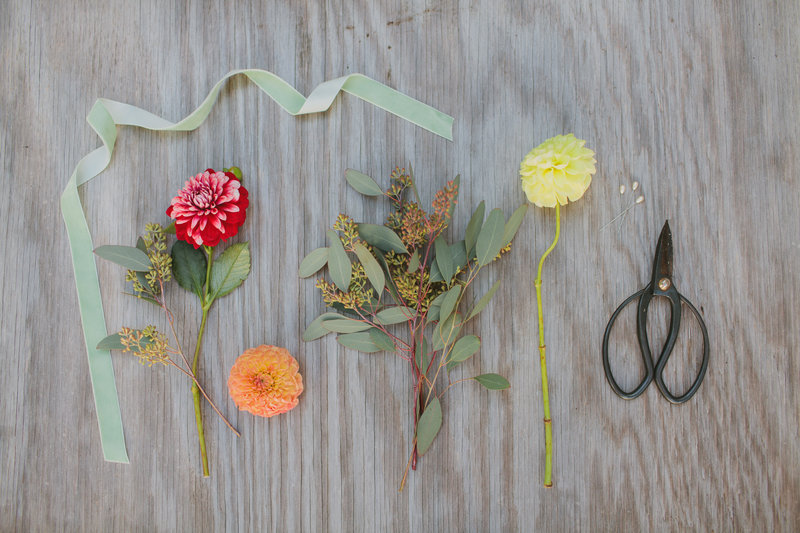 Ingredients: 
Dahlias (3 different colors)
Seeded Eucalyptus
Velvet Ribbon
Scissors
Floral Tape
Floral Pins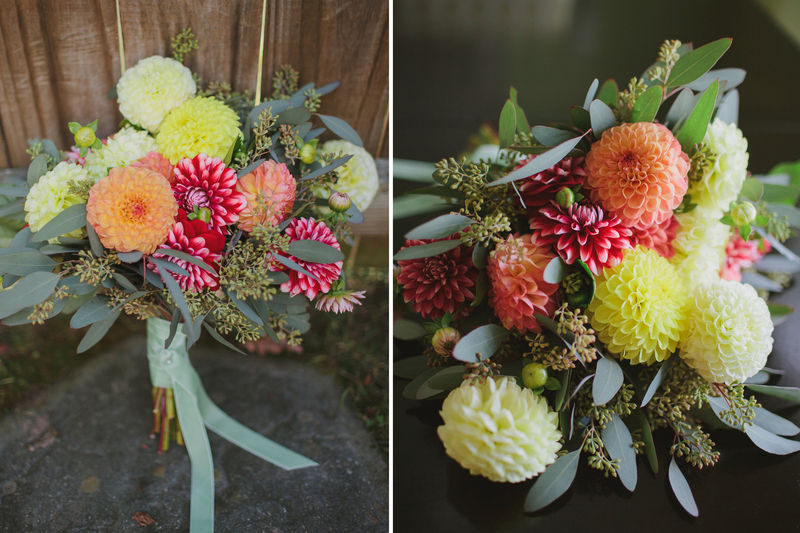 How To:
Step One: Clean the flower stems of extra leaves and give them a sharp angle cut and place them in water for a couple of hours so they can hydrate.  For this bouquet, I only designed with two types of flowers. I used one pack of dahlias in each color and one bundle of seeded eucalyptus.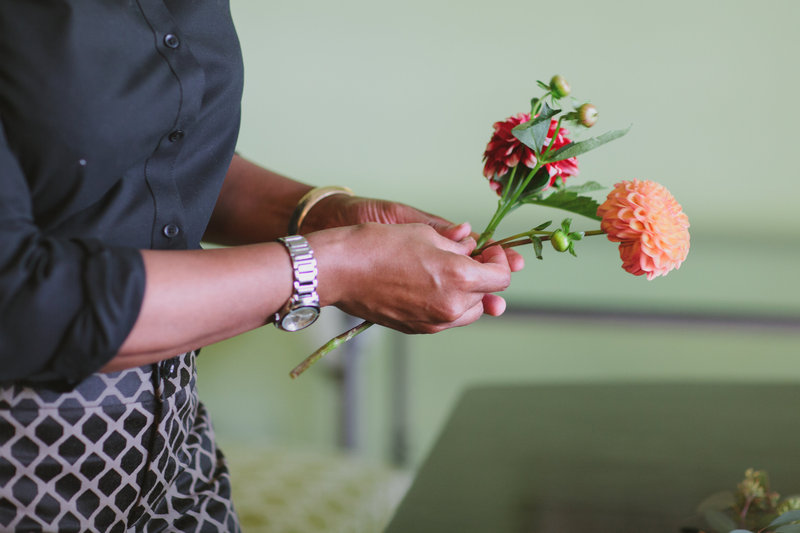 Step Two: Since we are only designing with two types of flowers, I begin putting the bouquet together with two stems of the dahlias and next add in a few smaller stems of the seeded eucalyptus.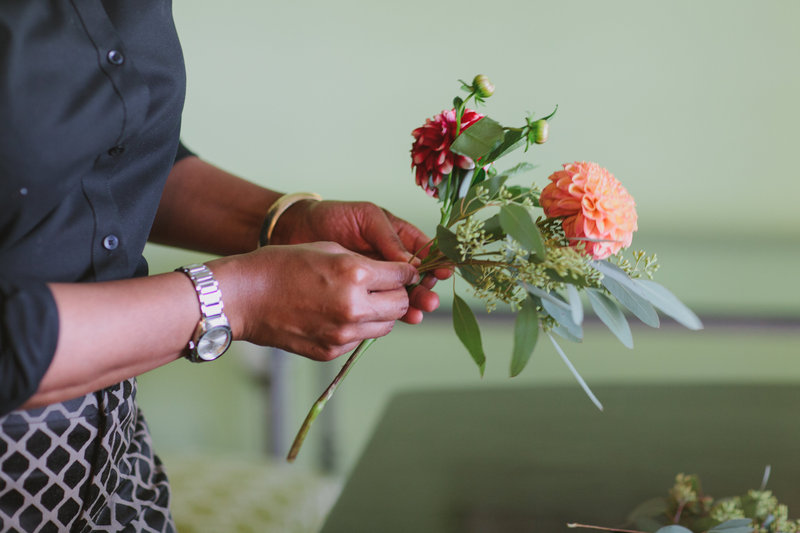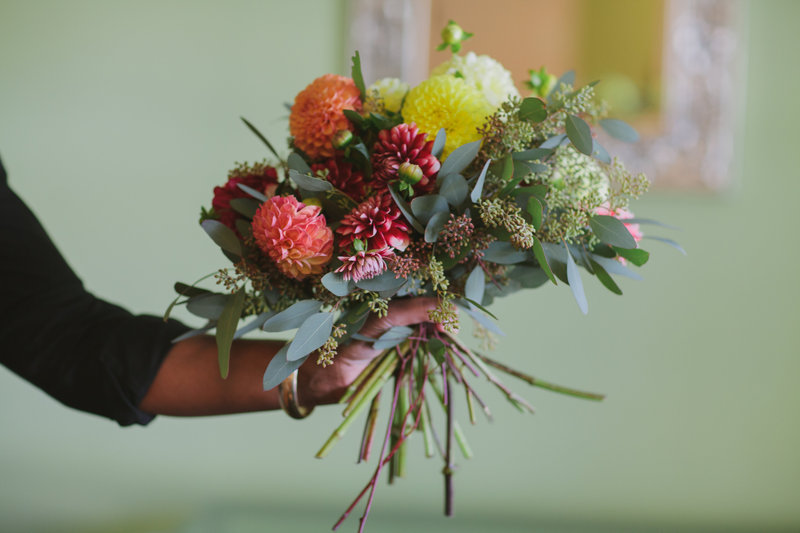 Just continue adding the stems of floral until you used all the stems of the dahlias. Stand in front of a mirror while designing and when the bouquet is at the point of how you would like it to look, it's time to tape it together.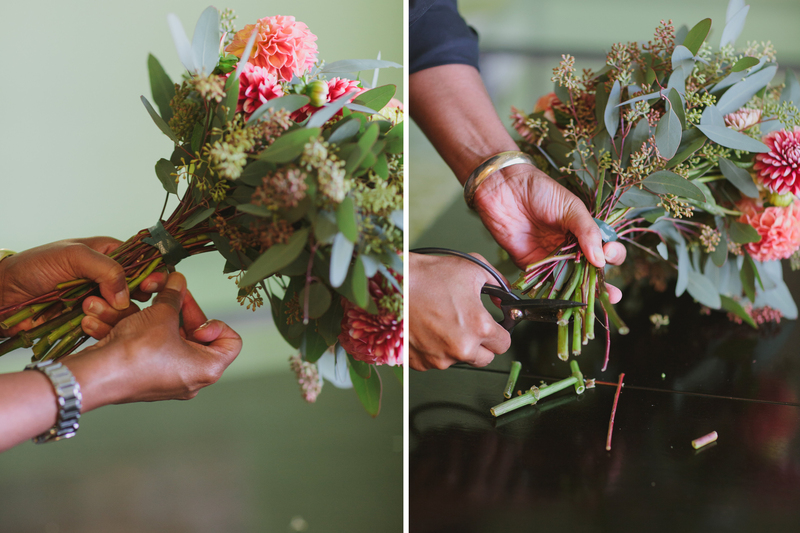 Step Three: Using floral tape (you can purchase this from any craft store) secure the stems together and once secured, cut the stems to the desired length.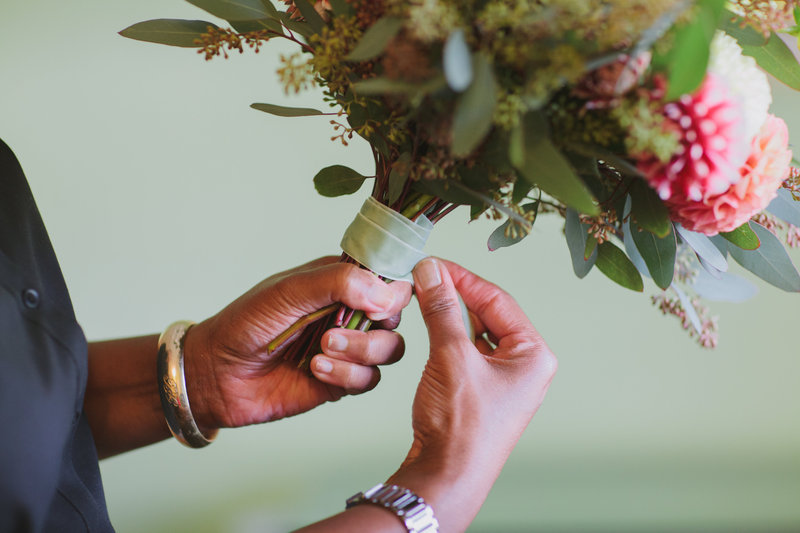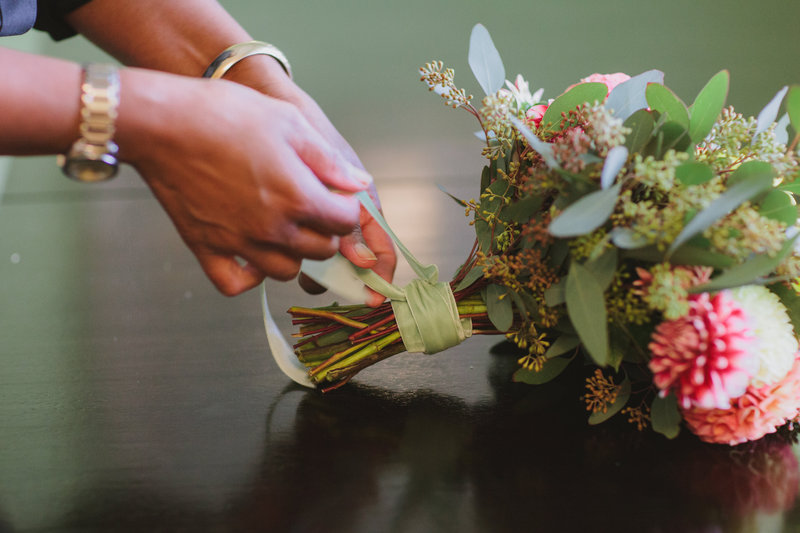 Step Four: Wrap the stems with the velvet ribbon and secure the ribbon in place with a floral pin.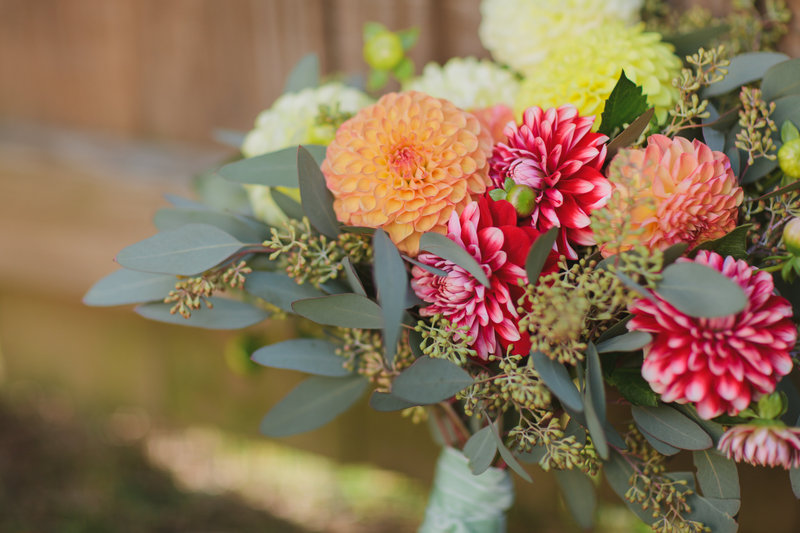 There you have it, a pretty bouquet using only two types of flowers!