Project and Photos by Brittni Mehlhoff of Paper & Stitch
Turn inexpensive manilla gift tags into beautiful dip dyed paper goods that you can use for wedding favors, table numbers, thank you notes, and beyond. They're super easy and quick to make and will add a colorful DIY touch to packages, tables, and more.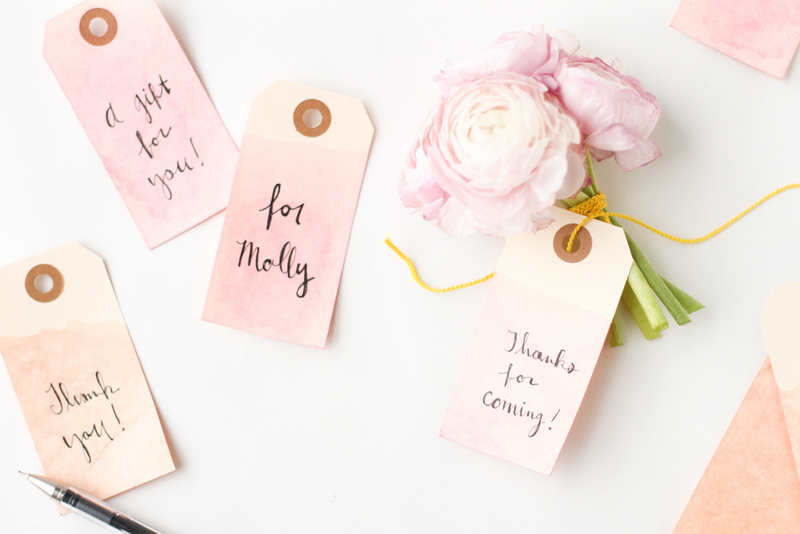 Here's how to make your own dip dyed gift tags with watercolor paints...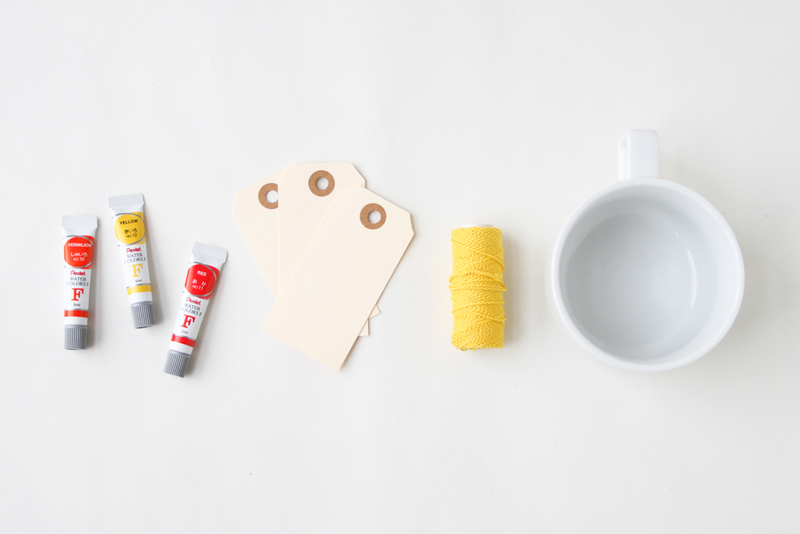 Materials:
Manilla Gift Tags (any size)
Watercolor Paints 
Small Bowl or Mug
Water
Paper Towels
How To: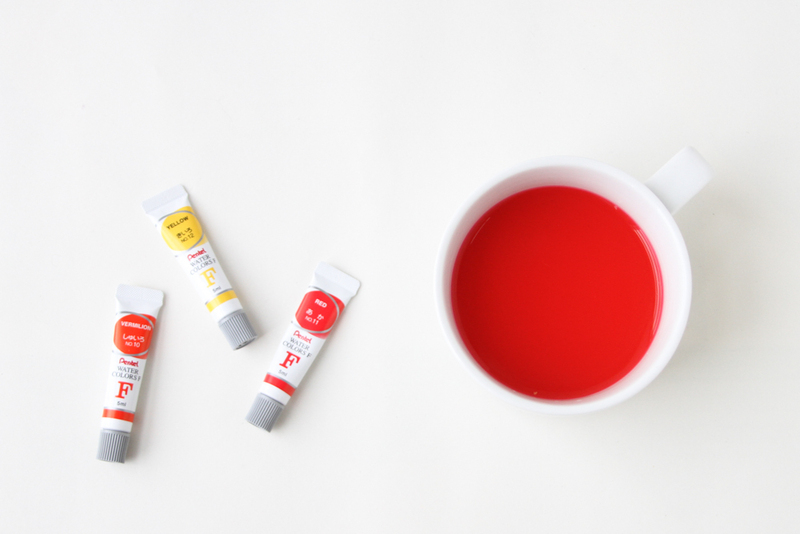 1. Start by filing a mug or small container halfway with water. Then, add in a generous amount of watercolor paint and stir until completely mixed.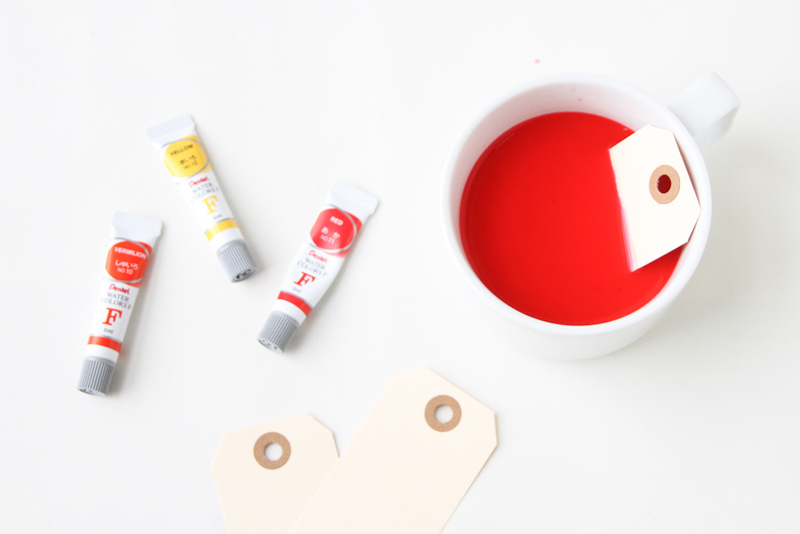 2. Next, dip tags into the watercolor and water mixtures, pulling up to see the color after 15-20 seconds. If the color is too faint, remove the tag and add more paint. Stir. Then, dip the tag back into the mixture.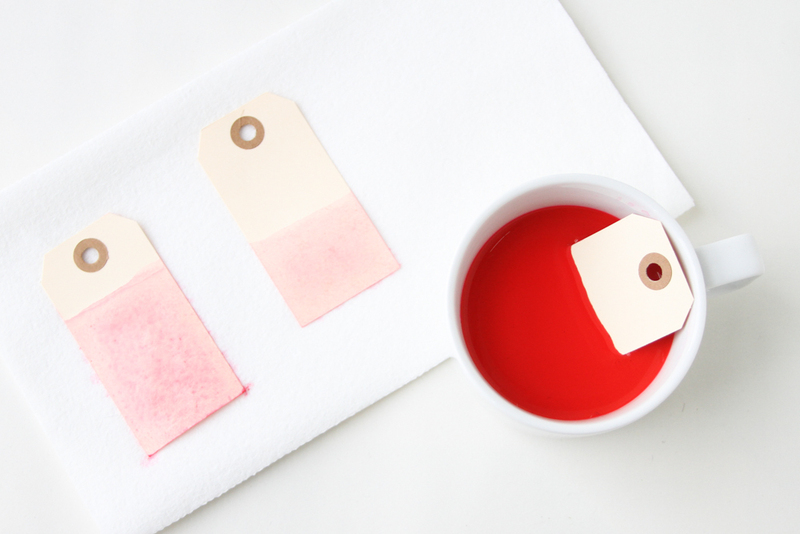 3. Once you've reached the desired color, remove from the container, and place onto a paper towel to let the tag dry.
4. Repeat this process until you've completed the number of tags you'll need for the occasion.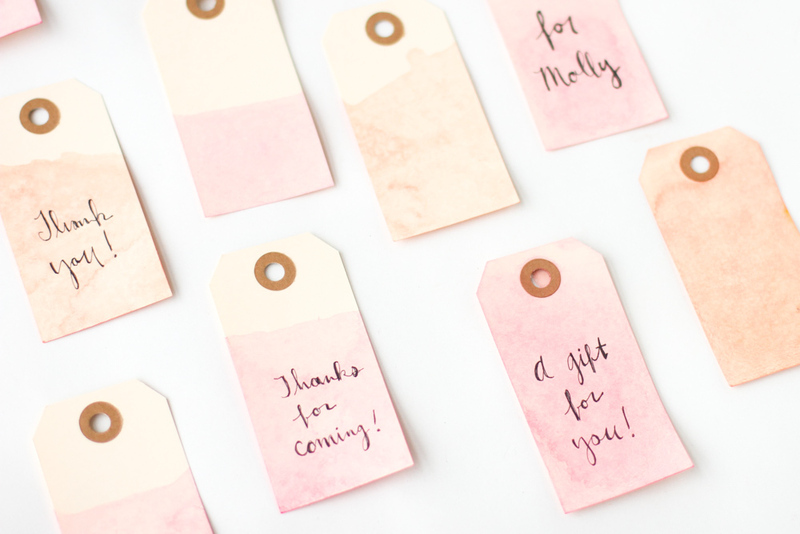 5. Allow the tags to dry flat for several hours (up to 24 hours). Then, you can write messages / table numbers / names / etc on each tag with a pen.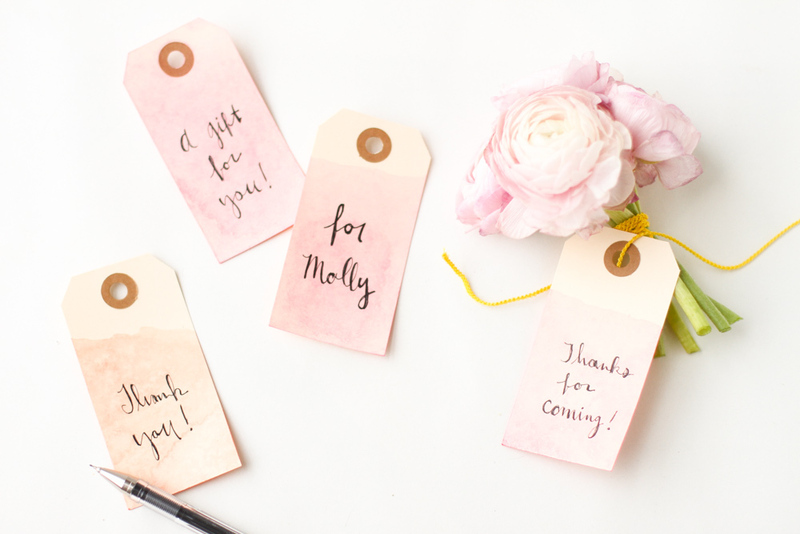 6. Tie a finished gift tag to a small bouquet of flowers as a souvenir for your guests to take as they leave. Or gift them to your bridal party and other friends and family, instead.