Project and Photos By: Victoria Hudgins
This cute 'lil bag is great for holding lemons, limes or other summer treats. They are pretty and subtle and would look perfect resting on each plate at an afternoon summer wedding.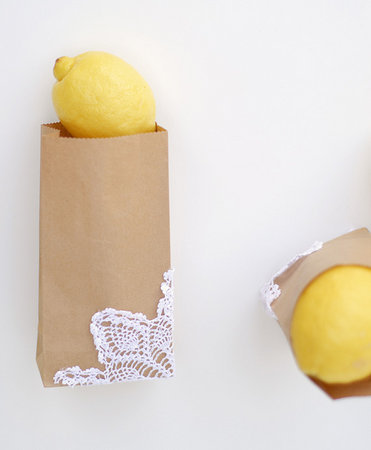 You can make these using miniature brown paper bags (found at Micheals) and white fabric doilies (found at craft stores or much cheaper at thrift stores). One doily will make four favor bags.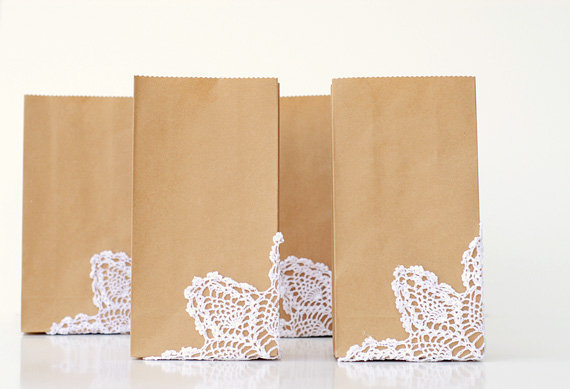 You Will Need...
Paper Bags
Doilies
Mod Podge
Brush
Scissors
Something fun to fill them!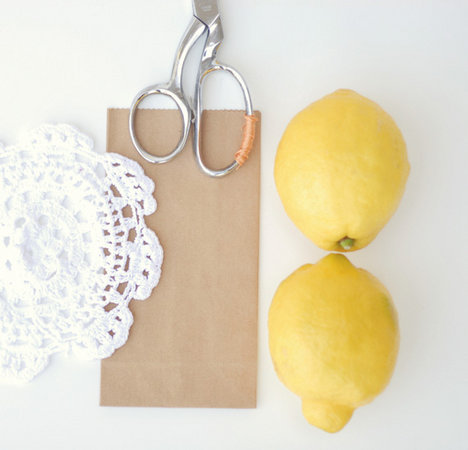 Step One:
Cut the doilies into quarters as shown in the photo.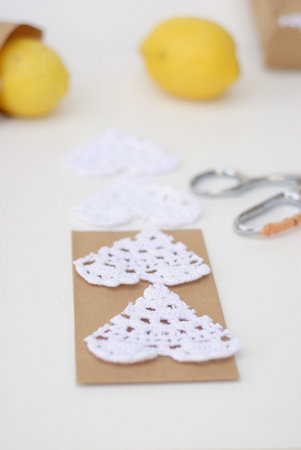 Step Two:
Coat the back side of a quartered piece of doily with Mod Podge.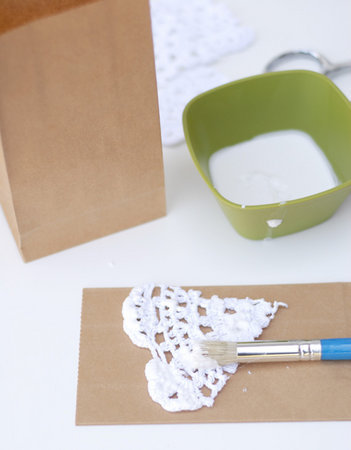 Step Three:
Open a paper bag and place the doily on one of the bottom corners, with the two edges just hanging off.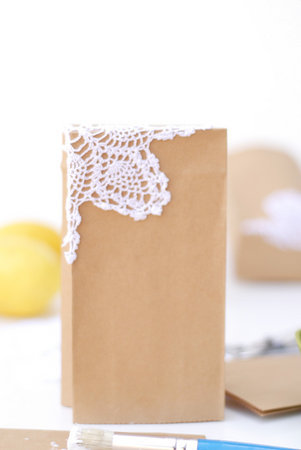 Step Four:
Firmly press the doily into shape on the front of the bag, then seal the edges on the bottom and side of the bag.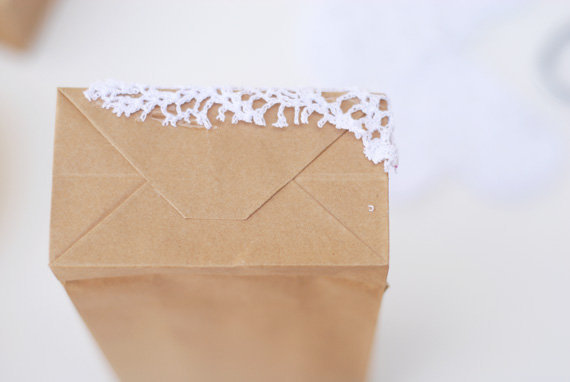 Step Five:
Let dry and fill with a sweet or citrus-ey treat for your guests.