Project and Photos by Brittni Mehlhoff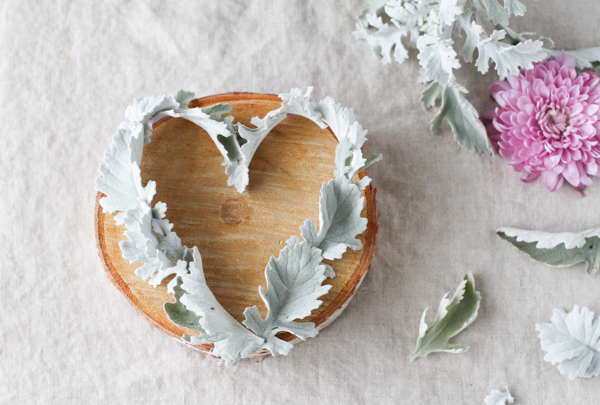 Incorporate the international symbol of love on your big day, with this sweet, wire heart, wrapped in velvety leaves from a dusty miller plant. It looks so good, no one will even know you made it yourself.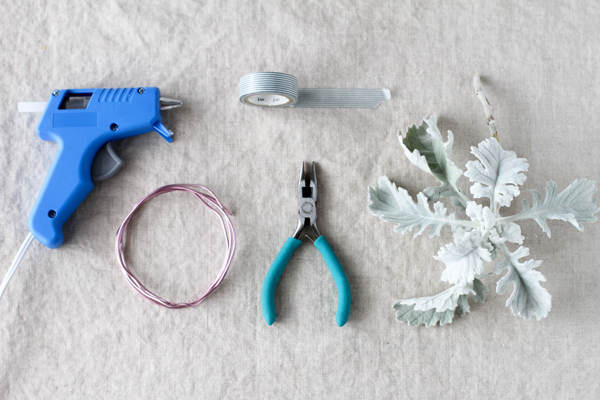 Materials:
Dusty Miller
Pliable Wire
Washi Tape
Wire Cutters
Hot Glue Gun
How-To: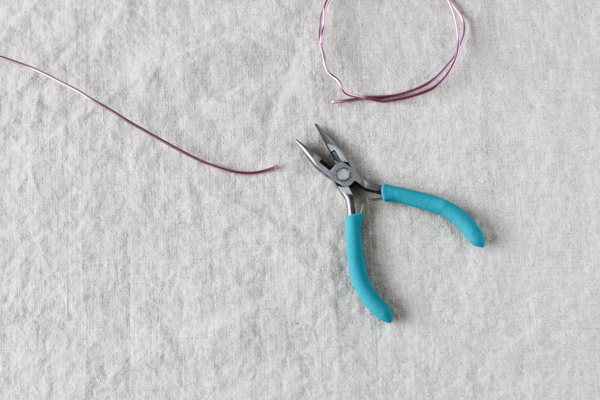 Step One: Cut a piece or wire that is 12-16 inches long.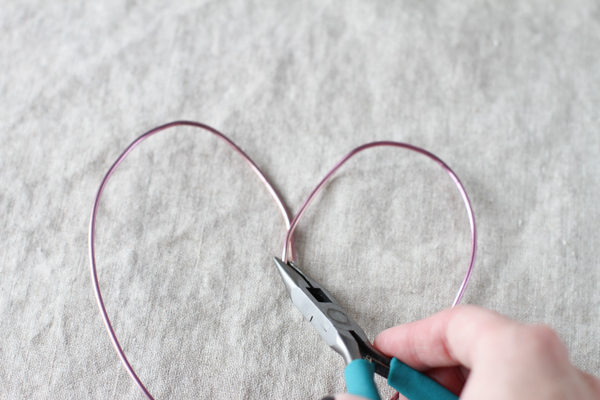 Step Two: Bend the wire into a heart shape, by finding the mid point and bending up from there. Create the two humps for the top of the heart and bring the two ends together to finish the shape.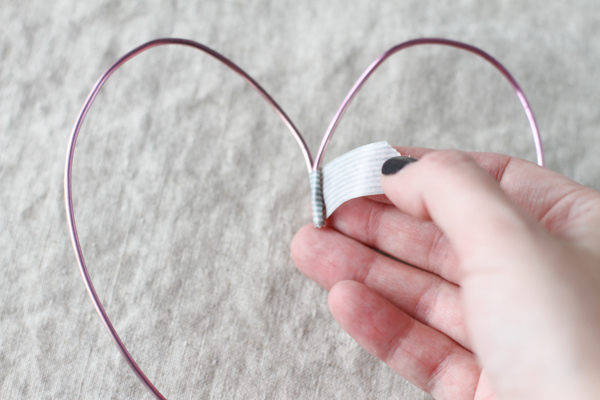 Step Three: Then, secure the two loose ends of the wire together with washi tape.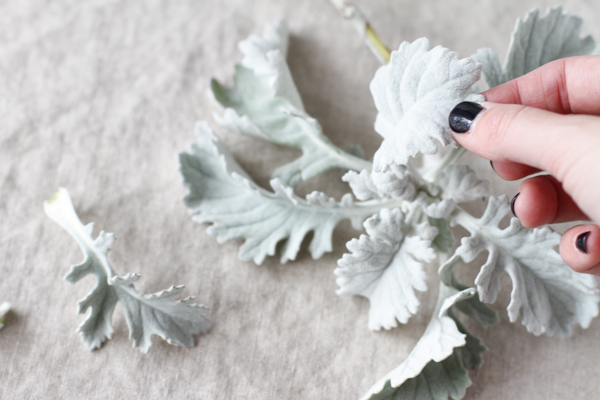 Step Four: Next, pluck leaves, of various sizes, off of a stem of dusty miller.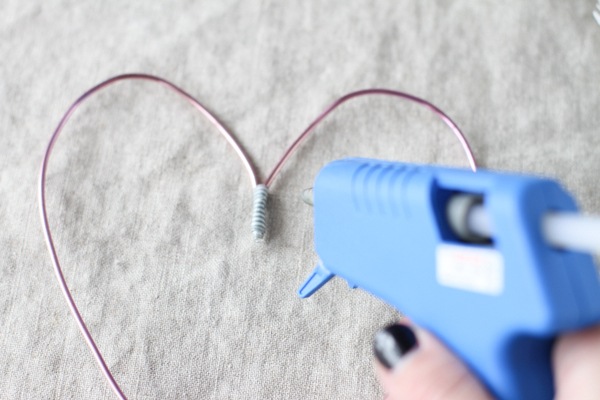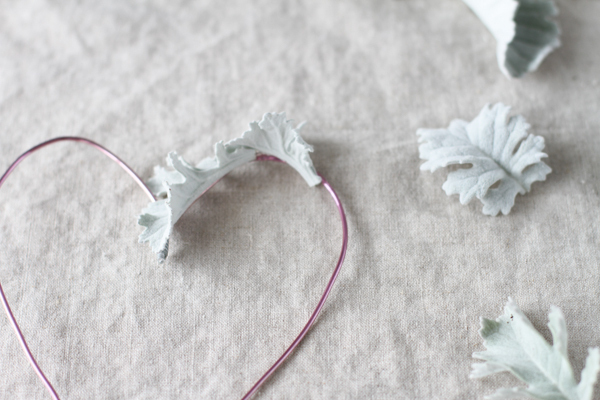 Step Five: Attach leaves individually to the wire with hot glue, starting at the top of the heart and working your way down.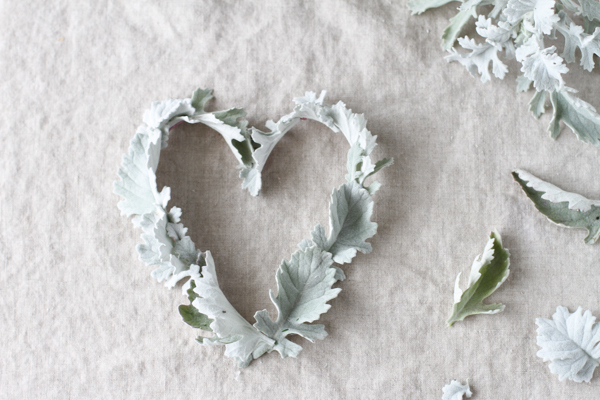 Complete one side, and then the other.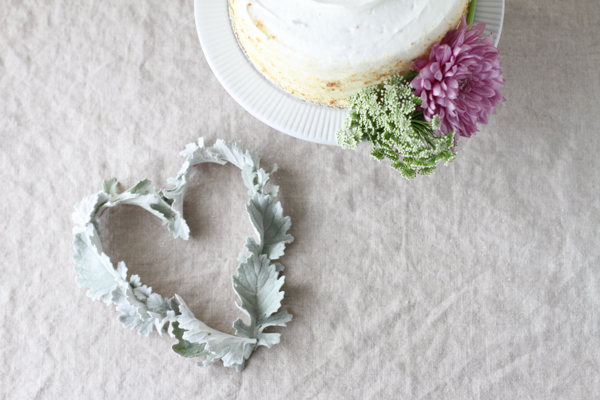 Use the completed flower heart as a decoration for tables, the bride and groom chairs, or even as a cute cake topper. Note: If using around food, be sure to use edible flowers or non-toxic plant leaves only.