Photos By: Mary Swenson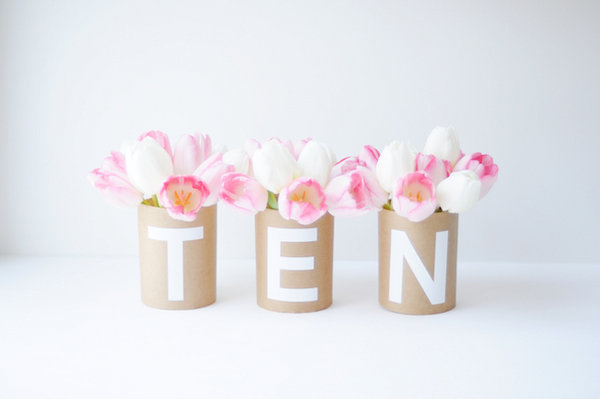 A super-affordable (and quite charming) alternative to a large, single centerpiece is a cluster of small containers in the center of your table. For this project, we use plain glass juice glasses, but mini vases and even votive holders can have the same effect. Simply cover the container with decorative paper or fabric, and fill them each with inexpensive flowers, and you've got a pretty centerpiece in no time. Here are some ideas to get you started!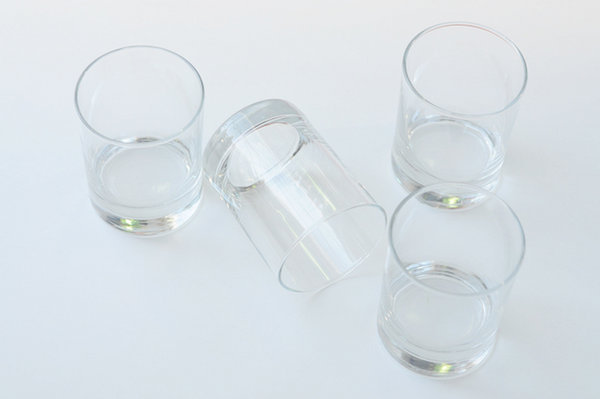 Cheesecloth is available in most grocery stores, and is a very budget-friendly fabric that's perfect to use for your wedding - it's white, soft, and gauzy, and looks so pretty wrapped around our glasses! White affords you the ability to pair it with any color or colors, and we thought that cheery yellow and white tulips would be a happy match.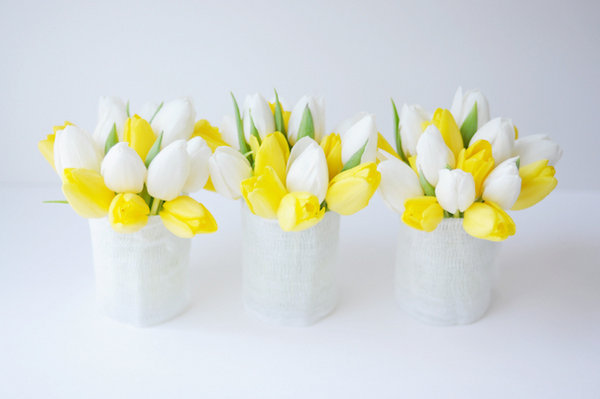 Wrap patterned fabric around your vessels and pair it with flowers in a contrasting color for a sophisticated look for your table. Even everyday, grocery-store bought flowers like mums look gorgeous when they're clustered tightly with flowers of a similar hue.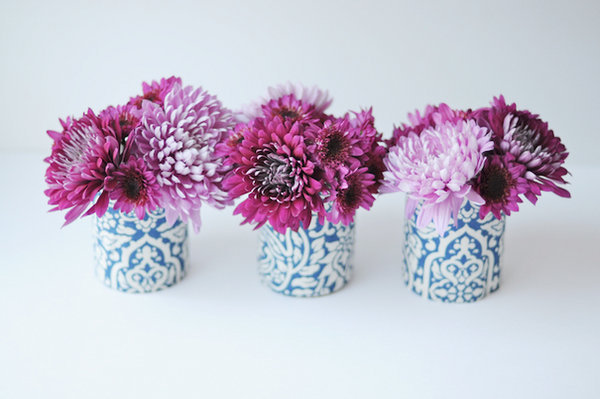 If you're using three or more mini-containers, covering each one in a variety of shades from the same color family creates a fabulous look for your table. We kept our flowers white with this arrangement so that our beautiful color palette could take center stage.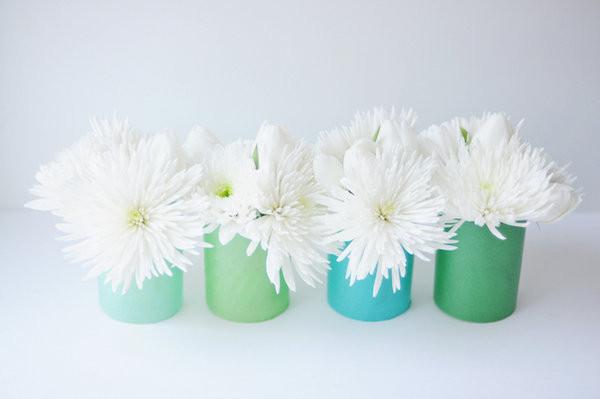 Scrapbook paper comes in an endless variety of prints and patterns; choose your favorite complimentary sheets and combine them for a funky, modern look. Fill them with flowers that mimic the colors on the paper.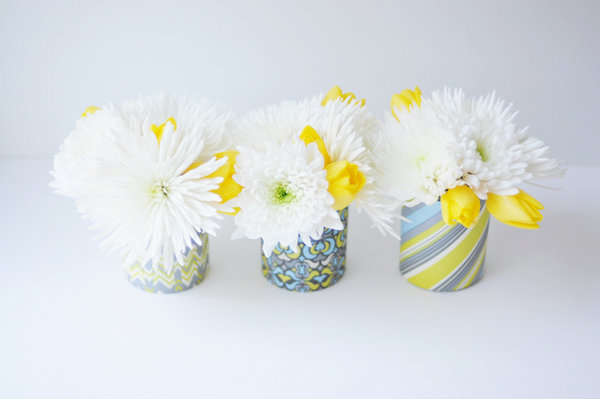 These centerpiece containers can do double-duty as favors or even table numbers; here, we covered our glasses in kraft paper and used adhesive letters to spell out the table number.