Photos By: Mary Swenson
Straight-sided glass vases are great, inexpensive vessels for your centerpieces, and they can easily be transformed into a one-of-a kind container to perfectly coordinate with your event. Here are some of our favorite ideas!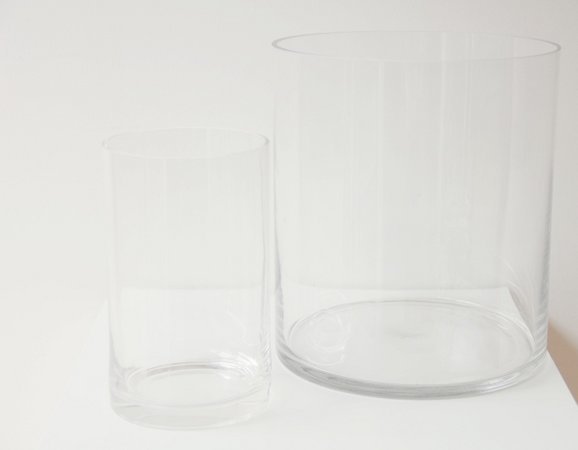 The style possibilities are endless when you wrap your vases in fabric: mismatched (yet coordinating) patterns look effortlessly chic; using burlap creates a homey, farmhouse vibe; and higher-end fabrics like velvet or silk shantung are elegant and luxe. Adhere the fabric to the vase using spray adhesive for the strongest hold.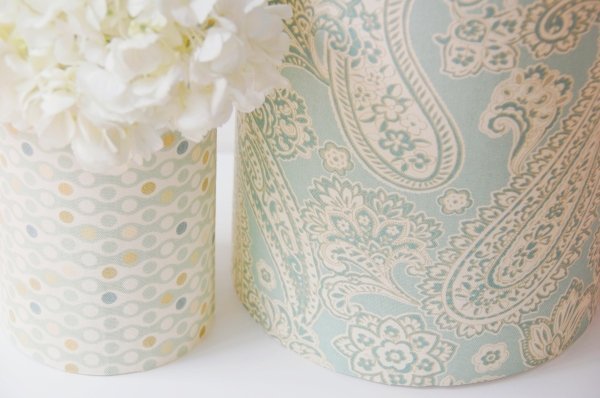 Wrap your vases in simple parchment paper and the look is clean, modern and simple, allowing all of the focus to be on your flowers.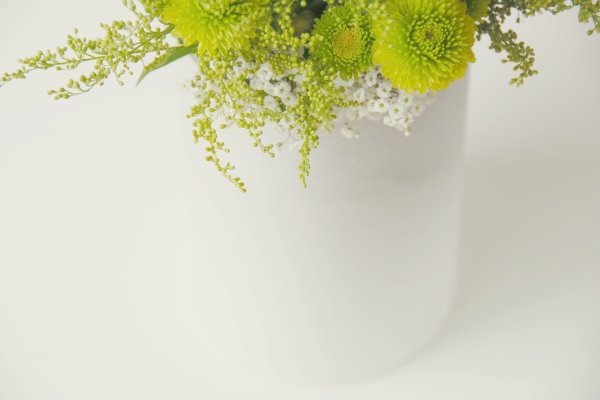 Buy flowers from a Parisian flower market and chances are, they'll be wrapped in simple brown kraft paper. We re-created that look by wrapping it around our vases, tying with white twine, and filling the containers with easy, casual tulips.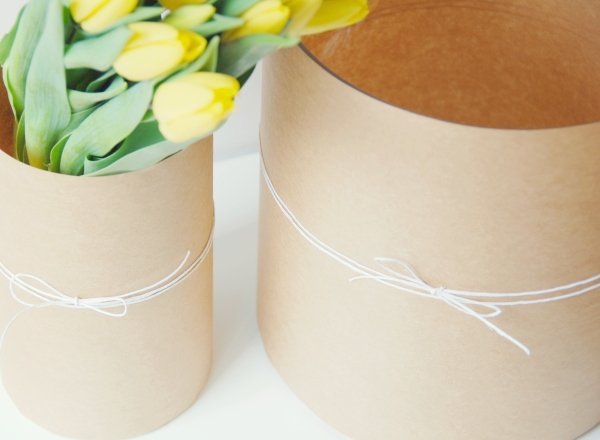 If your vases are small enough, wrap them in beautifully patterned scrapbook paper. For larger vases, use individual sheets of wrapping paper from stationery stores, which tend to be thicker than standard wrapping paper on a roll.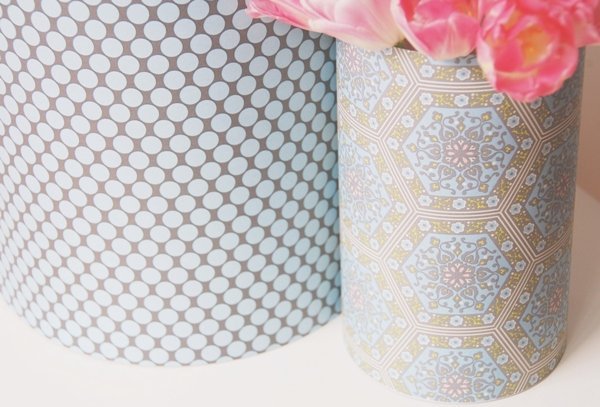 A sheet of faux moss turns a plain vase into a lush, extraordinary centerpiece.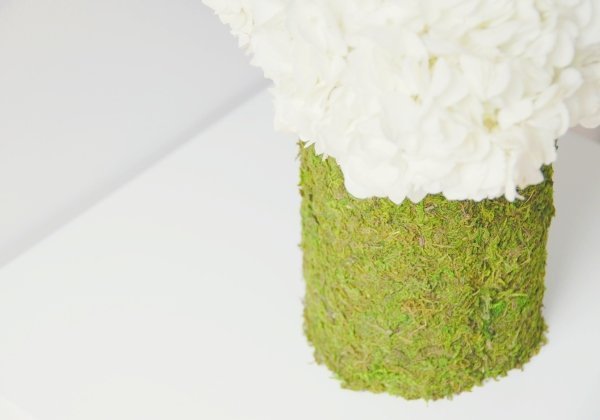 Utterly feminine and charming, this ruffle vase was super simple to make. We used ruffle trim (available at fabric stores), secured one end to the bottom of the vase with a piece of strong, clear tape, and wrapped it around the vase to the top.