Photos By: Chelsea Fuss
Try this charming, inexpensive way to display table assignments! Let each guest grab a piece of fruit and a table number. It's easy on the eyes and the wallet!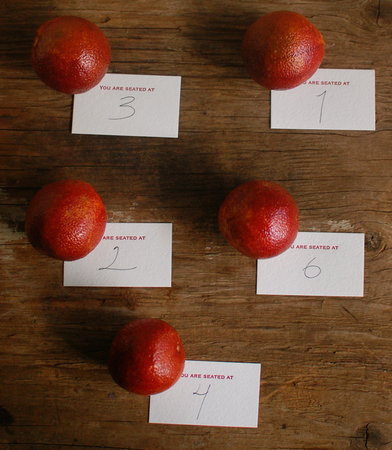 You will need:
A Fruit for each guest (we used blood oranges), Table Assignment Cards (find similar ones here or ask your invitation company to print some), A Pen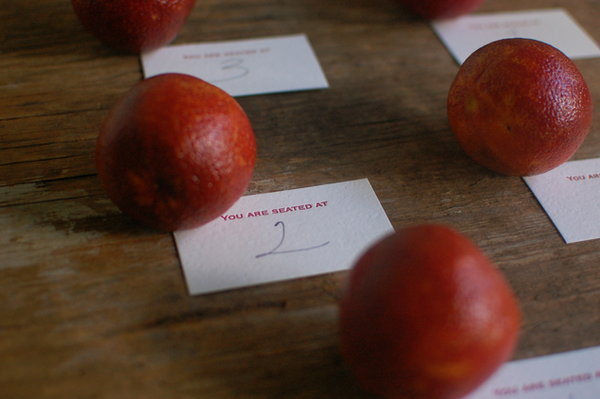 Step One:
Add table numbers and names to the cards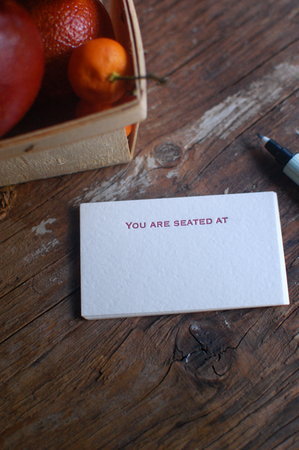 Step Two:
Place a piece of fruit on the corner of each card.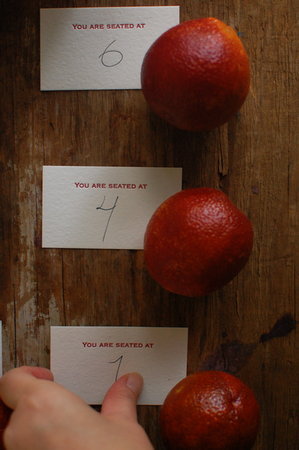 Step Three:
Display with a bowl of seasonal fruit.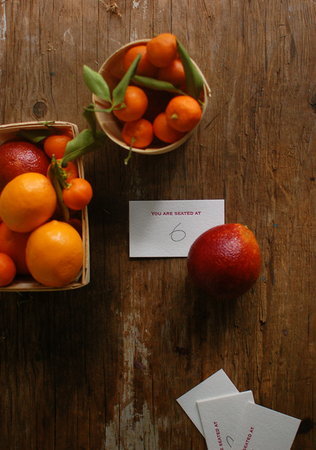 Ta-Da!
Your guests will love these eco-friendly table cards!