Project and Photos By: Mary Swenson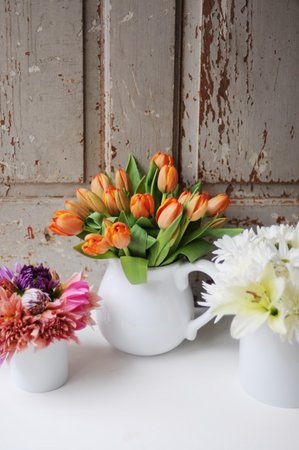 Flowers can end up being a huge part of a wedding budget, but luckily there are easy ways to create beautiful arrangements on your own without a big expense. If you're thinking about tackling the flowers for your day yourself, we've come up with three types of arrangements that will make this an easy feat.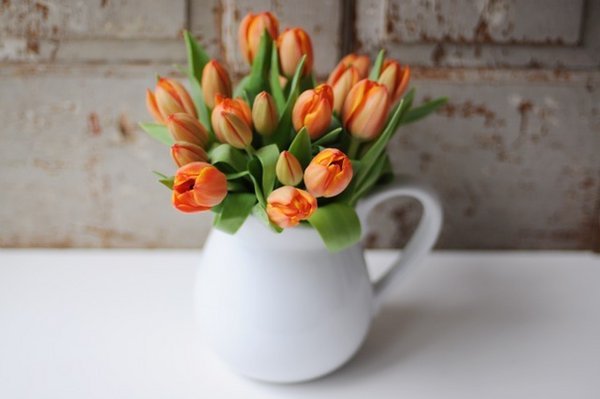 The simplest, can't-go-wrong type of arrangement is to fill your container with only one color of one type of flower. Flowers en masse - whether they be hydrangeas, roses, or tulips (like we show here) - are a sophisticated look that you just can't go wrong with. The best part? Not only is this strategy the easiest way to arrange flowers, but it also means that you can use inexpensive flowers and still have a stunning centerpiece.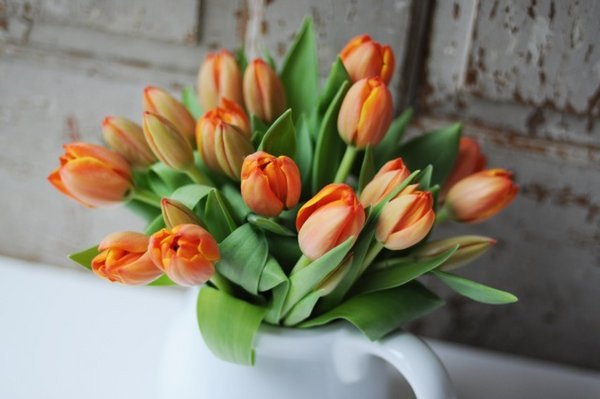 With our tulips, we left most of the leaf on each stem, which helped this arrangement look lush and casual, and allowed us to buy fewer tulips to fill the container. For a more formal, modern look, you can strip all of the leaves off your flower's stem and bunch them together tightly.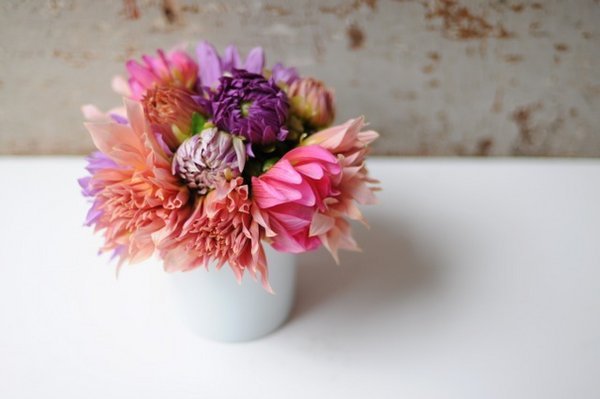 Another simple arrangement is one that consists of different colors of one type of flower. The color variations will add visual interest to your table, but the use of only one type of flower still keeps the look cohesive and clean.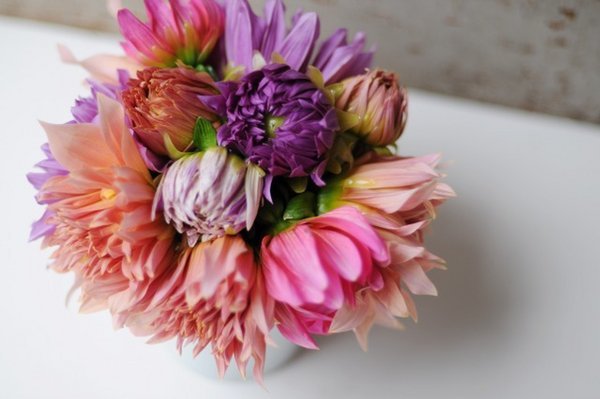 For our arrangement, we used dahilas in complimentary hues, and we spread the different colors out so that they were balanced among the arrangement.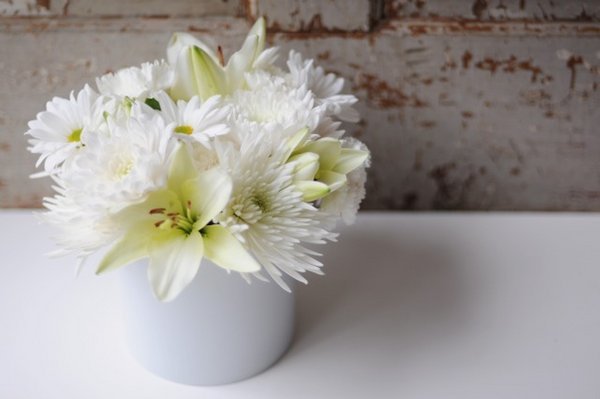 The third option is to use different types of flowers in the same color to create an interesting yet put-together arrangement that will rival what any florist could do!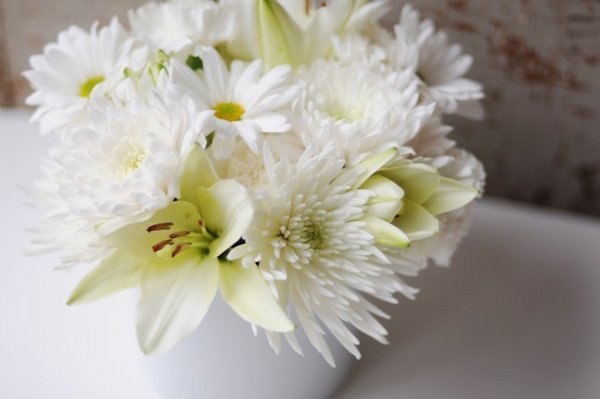 With this look, it's important to make sure most of the leaves are removed from the flower stems, and that the flowers are bunched together tightly. This will help your arrangement to look neat and professional. Also, make sure to spread out the different types of flowers throughout the arrangement - using floral foam inside your container will help 
with this.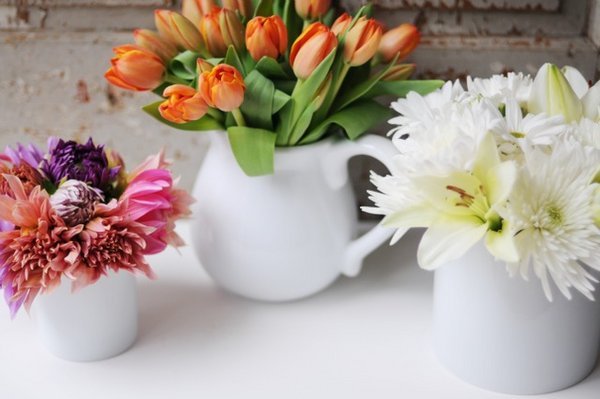 No matter what type of arrangement you go with, keeping it simple is the best way to go if you're thinking about doing the flowers for your event. They'll look beautiful!