Photos By: Mary Swenson
Cookies are a crowd-pleasing, can't-go-wrong favor, and they're easy to personalize! To make these lemon-flavored sugar cookies, you'll need the following: 2 sticks room-temperature butter, 1 cup sugar, 3 tablespoons lemon zest, 1/4 teaspoon salt, 2 large egg yolks, 2 1/4 cups all-purpose flour, and powdered sugar for sprinkling. You'll also need a stencil to use to put the initial on the cookie.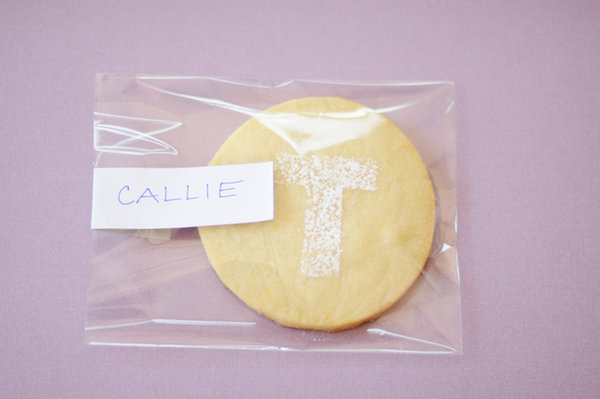 Using an electric mixer, beat the butter, sugar, lemon zest, and salt in large bowl until light and fluffy, about 2 minutes. Add the yolks and beat until blended. Add the flour in 2 additions, beating just until blended after each addition. Gather the dough together in a ball and place it on a sheet of waxed or parchment paper and cover with another piece of the paper. Using a rolling pin, roll out the dough until it's about 1/4 inch wide. Chill the dough until firm, at least 4 hours or up to one day.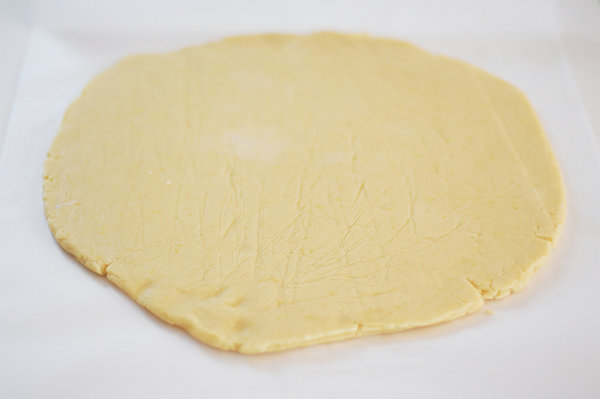 Once the dough has chilled, use a cookie cutter to cut out as many cookies as you need from the dough. Make sure the size of the cookie is large enough to accommodate the initial.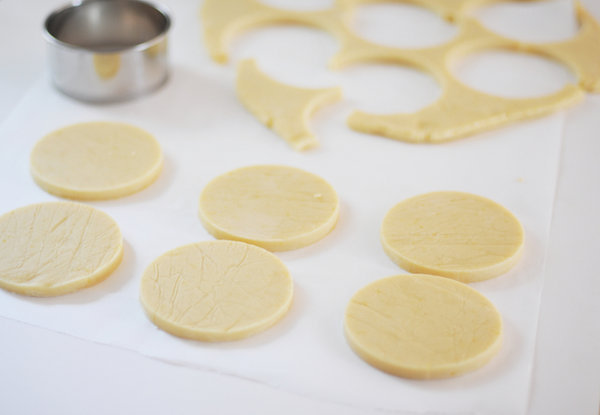 Line a baking sheet with parchment paper and place the dough cutouts on top. Bake at 400 degrees for 8 - 10 minutes, until the cookies start to turn golden brown.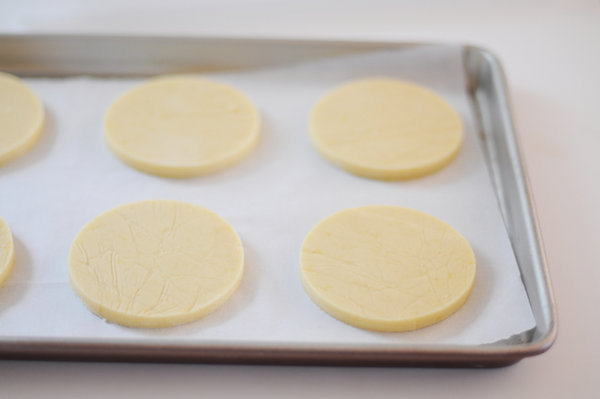 When the cookies are done, move them to a cooling rack to cool. As they're cooling, place the stencil on top to start monogramming.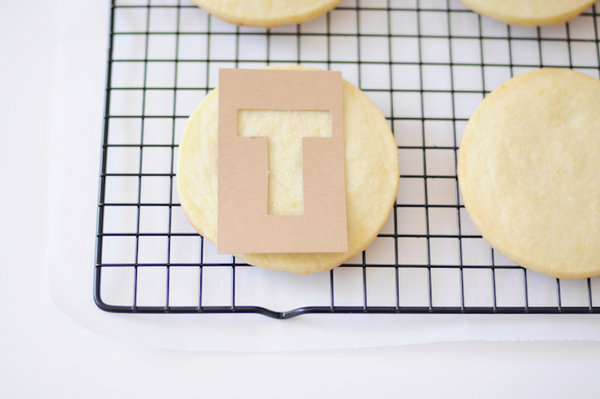 Sift powdered sugar over the top of the stencil and gently remove. If there is excess sugar on the cookie, simply blow it off using a straw. Stencil the remaining cookies.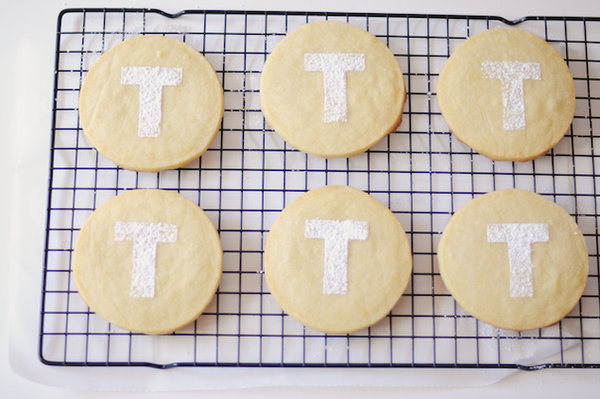 Once the cookies have cooled completely, package them in glassine bags.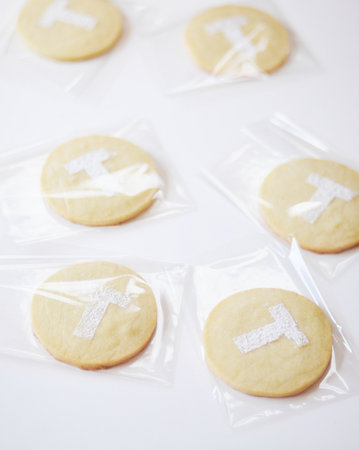 A strategically placed label not only seals the bag, but also can be used to write the guests' names. A cute, tasty favor personalized with your new initial!