By: Chelsea Fuss
This bouquet is so simple and effortless. Pair it with a lace dress or a simple sheath. The burlap adds a rustic touch that keeps it from being too sweet. The best part? This bouquet only costs around $15!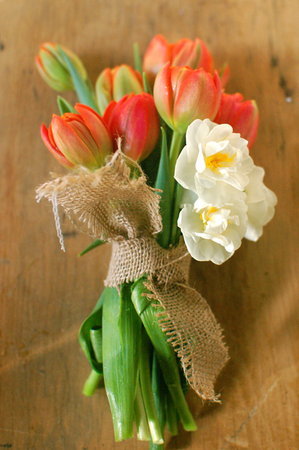 Materials:
10 double-petaled tulips
1-2 stems of "cheerful" narcissus
Twine
A piece of burlap
A vase 
Scissors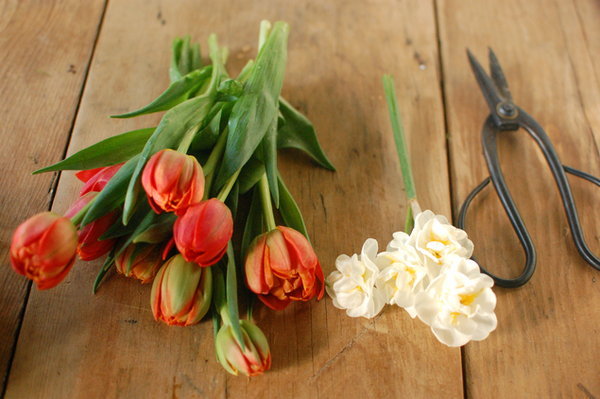 Directions:
1. Trim the very ends of the flowers.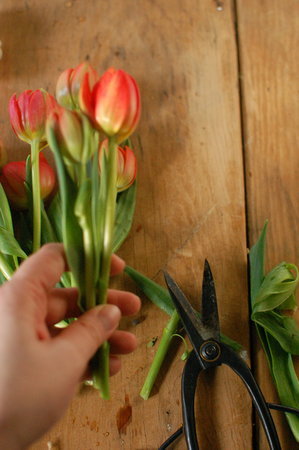 2. Start with a few of the larger tulips at the bottom of the bouquet; add the smaller tulips towards the top.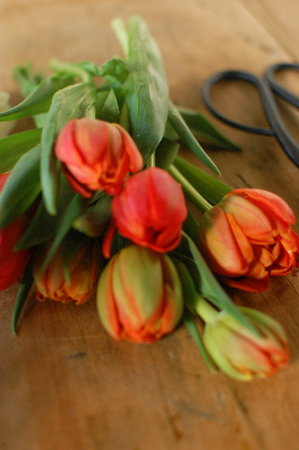 3. Add the narcissus blossoms towards the bottom of the bouquet and off-center.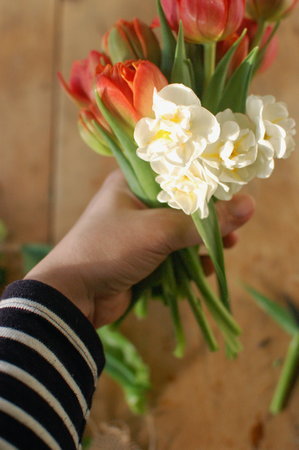 4. Wrap in twine, then wrap the burlap over that.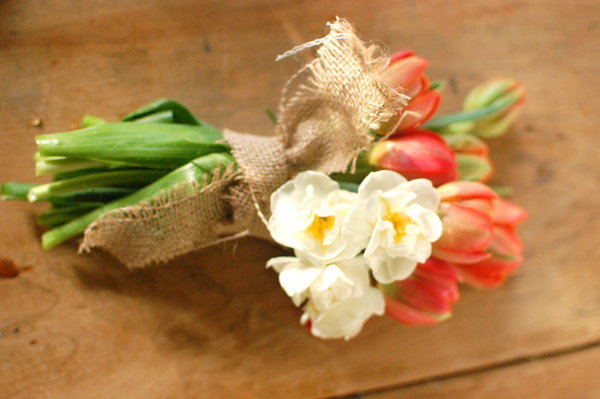 Your bouquet will be bright and fragrant.. enjoy the springtime blooms!
By: Chelsea Fuss