Everyone loves a little something sweet every now and again. So why not give your guests a wedding favor they'll love: a sweet treat for guests to eat. These edible DIY gem favors are the perfect snack favors for guests to grab as they're leaving your reception. And they'll also give you the opportunity to add a clever thank you note!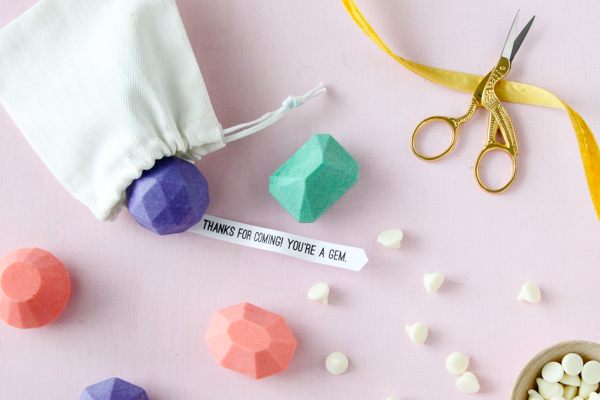 The best part about these colored chocolate candies, though, is how easy they are to make. Here's how to make your own.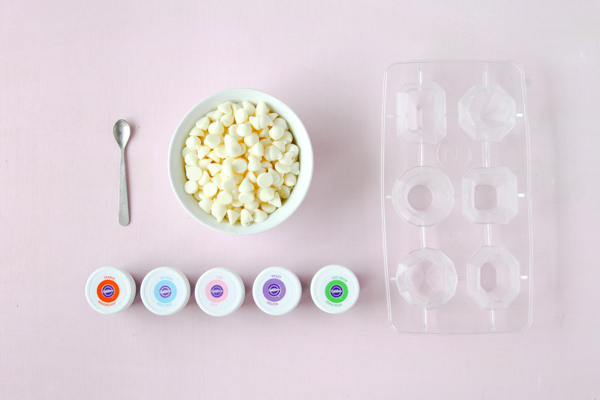 Supplies: 
White Chocolate Chips (8 oz makes about 6 gems)
Spoon
Food Coloring Gel
Jewel Ice Cube Tray (you can buy it here)
How-To: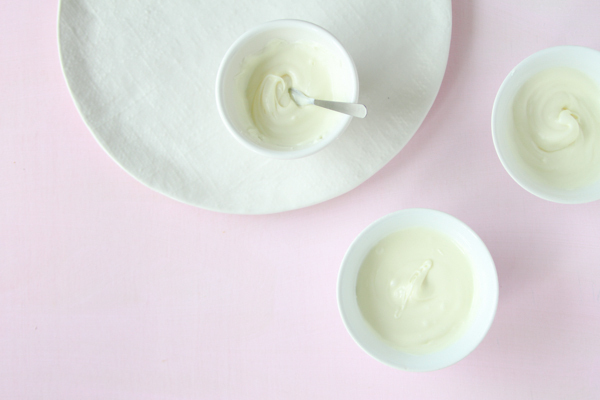 1. Separate chocolate chips into several different bowls (each bowl will eventually be a different color chocolate) and microwave at half power in 20 seconds intervals until melted. Stir with a spoon to make sure all the chips have melted completely.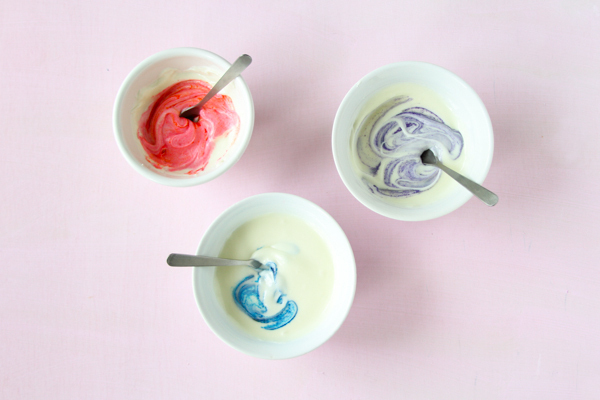 2. Next, add food coloring to each bowl of melted chocolate and stir until the color has been completely incorporated.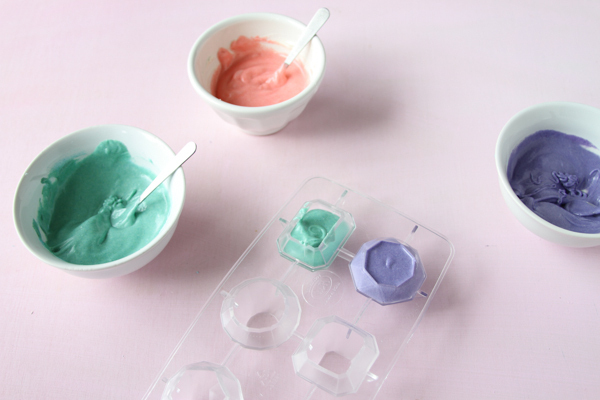 3. Spoon melted chocolate into each ice cube well. Once all wells have been filled, gently tap the tray several times to remove any air bubbles.
4. Place the tray into the freezer. Once the chocolate has hardened, pop each gem out of the tray.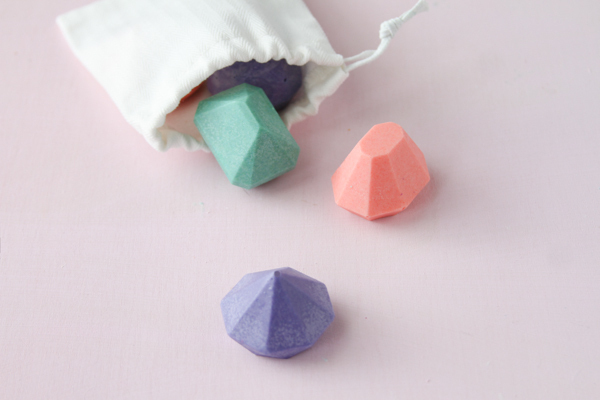 5. Fill small canvas bags with the chocolate gems and a note to guests to say thanks for coming to your wedding.
There you have it! Pretty, delicious little parting gifts!
Tip: If you purchase several gem trays to work with, you'll be able to get these candies made in a fraction of the time.