Project By: Victoria Hudgins
Photos By: Carly Taylor
Looking for a quick way to make your favor boxes bright and personal? Embroidering the top of them is an easy way to add a little color and pizazz!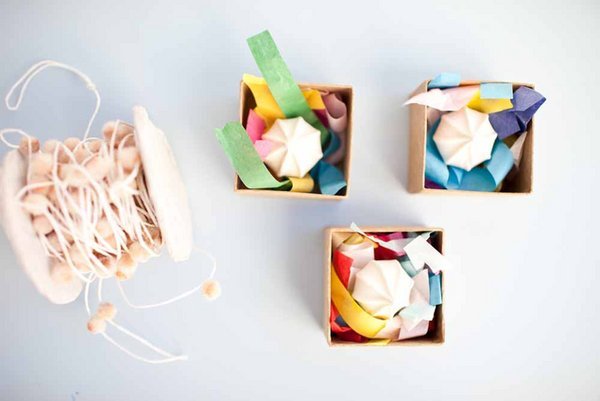 Materials:
To complete the project you will need embroidery thread in your color palette, a needle, a pencil and favor boxes.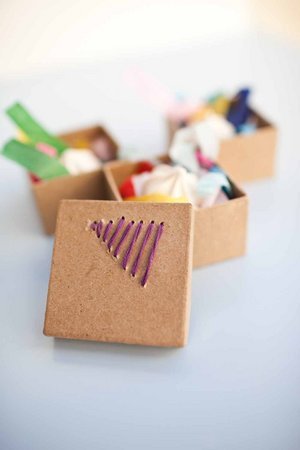 Step One:
Using a pencil, draw out your design on the inside side of the box. You could draw a graphic shape like we did or make it more personal by placing your monogram, wedding date or other special note on the box.
Step Two:
Thread your needle and begin stitching from the inside of the box (that way your tie offs will not be seen on the outside). Stitch back and forth until you have completed your design. We found that large stitches look the best and most modern for this project, plus the larger the stitch, the less time it will take :)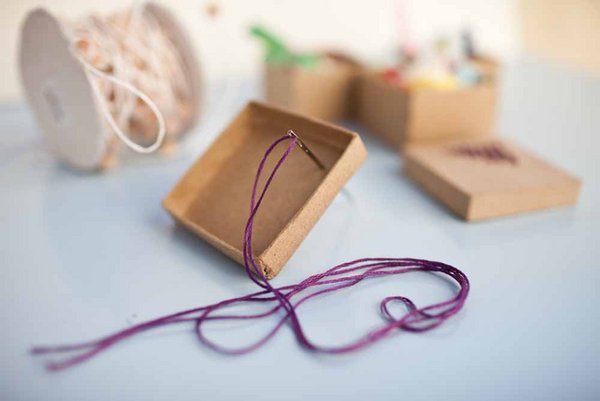 Step Three:
Cut the string and tie off both stitch ends underneath the box with small knots.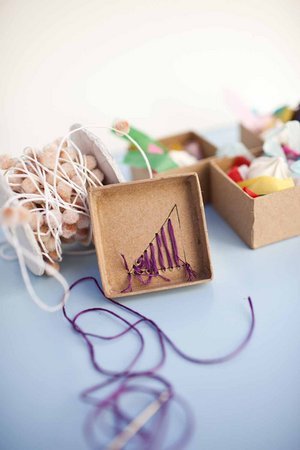 Step Four:
Fill with colorful confetti, the favor, and present to your guests!