Project and Photos by Brittni Mehlhoff
Incorporate fresh flowers at your reception, in an unexpected way, by creating these floral push pins and eucalyptus escort cards. Guests will be thrilled to hunt for their name and table number when greeting by this fall foliage.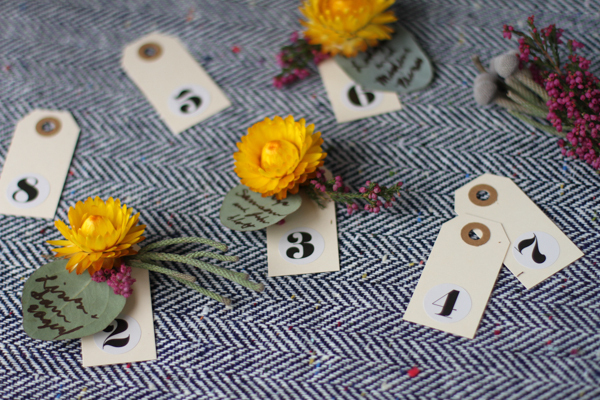 Materials:
Scissors
Glue Gun
Sharpie or Paint Pen
Flat Top Thumb Tacks
Eucalyptus Leaves
Number Stickers
Small Manilla Gift Tags
Assorted Fall Foliage
Strawflowers
Heather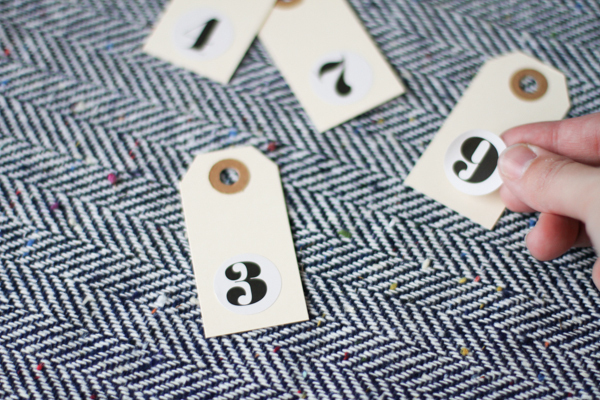 Step One: Start by adding small number stickers to the bottom center of a stack of gift tags. These numbers will correspond with the table number at which each guest will be seated.
Step Two: Next, cut a small or medium sized eucalyptus leaf from a larger stem and write your guest's names on the leaf with a marker or paint pen.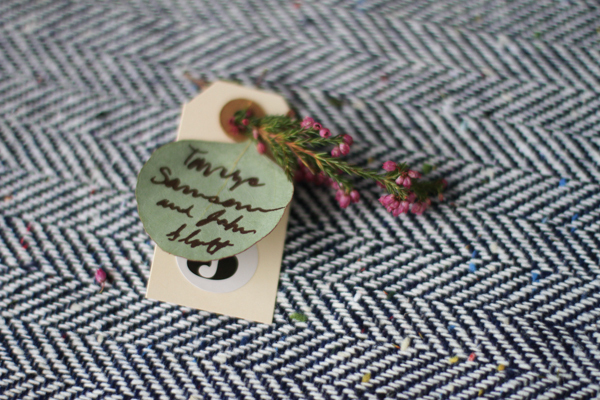 Step Three: Then, start putting the pieces together. Poke the eucalyptus stem through the hole at the top of your gift tag. Cut a small sprig of heather and poke it through the hole as well. Set aside.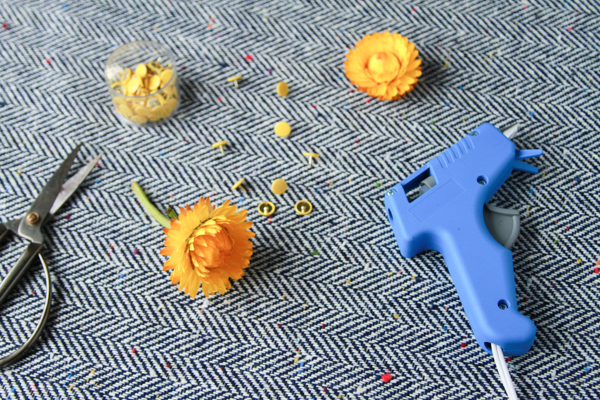 Step Four: Now it's time to make the flower thumbtacks. Cut the stems completely off of the strawflowers, to provide a nice flat surface under the bloom for the thumbtack. Then, using a glue gun, apply a generous amount of glue to the underside of the strawflowers and attach the flat part of the thumbtack to the hot glue. Wait for the glue to dry for a few minutes before handling.
Step Five: Now you have a flower push pin to attach the escort cards to a fabric-covered cork board, as guests enter the reception area. Poke the push pin through the top of the eucalyptus leaf and gift tag and you are done.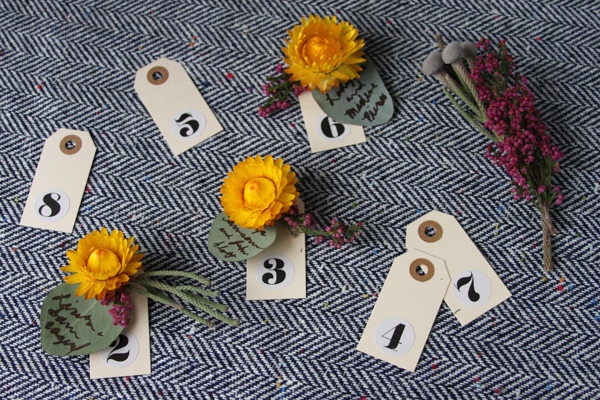 Guests will find their tables quickly and easily, and at the end of the night, they can take their escort card home as a souvenir. Strawflowers dry out very easily, so it's a great memento that guests can keep to remember your special day.