Photos By Chelsea Fuss
This homemade project is so sweet and surprisingly easy to create!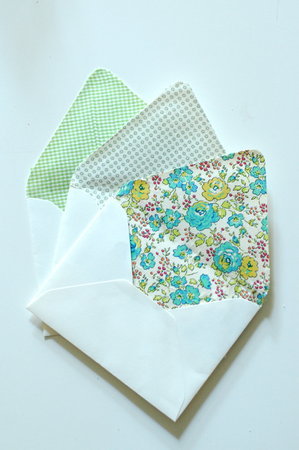 You will need an iron to get your fabric just right.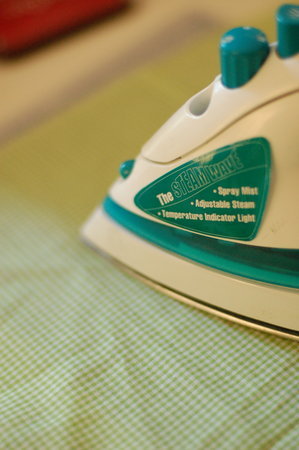 You will also need blank envelopes, fabric (we like a variety of several patterns!), a glue stick is a must -- a cutting mat, an X-acto knife ... and do not forget your scissors!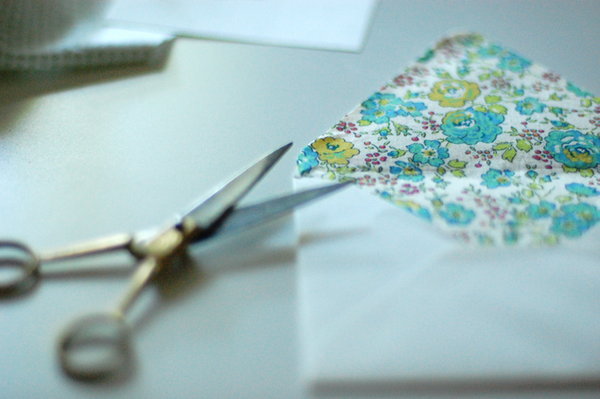 Initially, you will need to make a pattern for your envelope. 
For the Pattern:
1. Open your envelope and lay it down flat on your ironed fabric.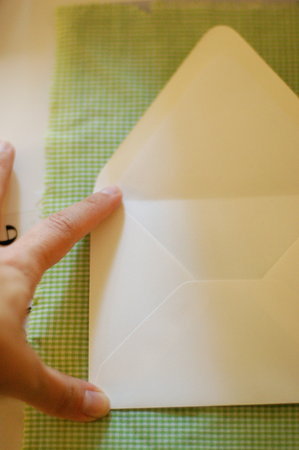 2. Trace the envelope and then cut out the fabric.
3. Next, trim the fabric so it's slightly more narrow and shorter than the envelope. 
4. Slip the fabric inside the envelope to make sure it fits the width. You may have to trim some more until it looks about right. If the top of it is too long, this is OK, you will trim this later after you glue.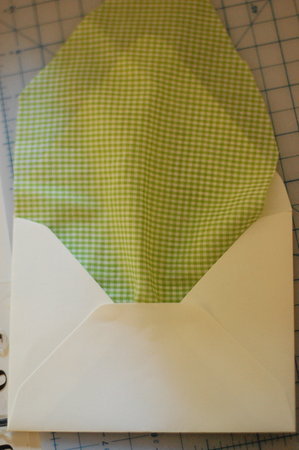 To Line the Envelopes:
1. After you've cut out your fabric liners (using the template or your own pattern), fit one inside an envelope to make sure it fits. 
2.When it looks about right and is nice and flat with no wrinkles, lift up the top part that goes over the envelope flap. Cover this section of the envelope in glue.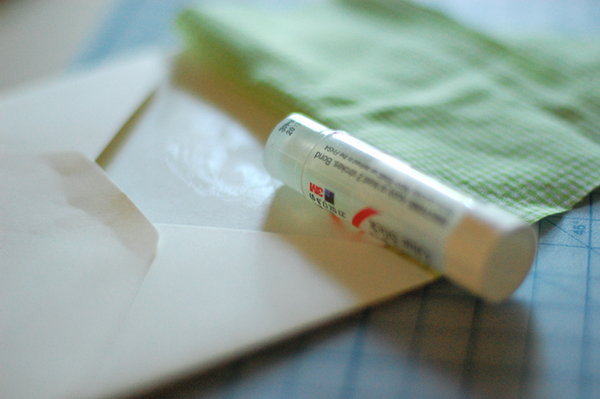 3.Next, lift up the bottom portion and hold the envelope open. Cover the inside of the envelope with glue and press down the fabric.
4. Make sure the fabric is glued securely, especially along the edges of the flap.
5. Leave it to dry for about 15 minutes.
6. Take an X-acto knife and a cutting mat and trim around the edges. Make sure these are nice and clean.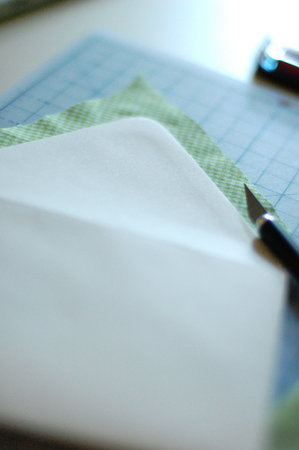 7. Use 3 dabs of glue along the envelope flap to secure the envelope to mail.
Your guests will be surprised when they open the envelope and find the beautiful fabric liner! Add other special touches, like personalized stamps as well.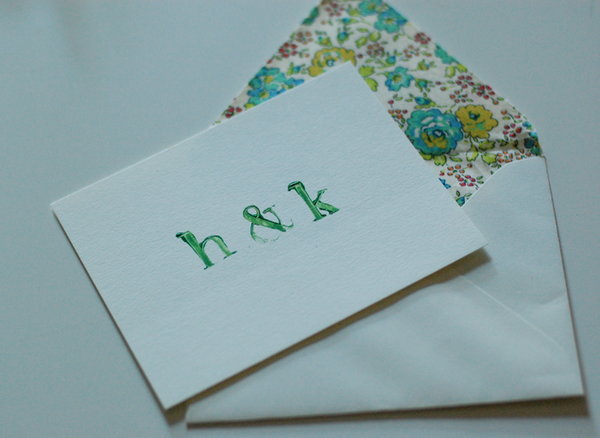 Voila! The total cost, including envelope, is about .70 cents per envelope.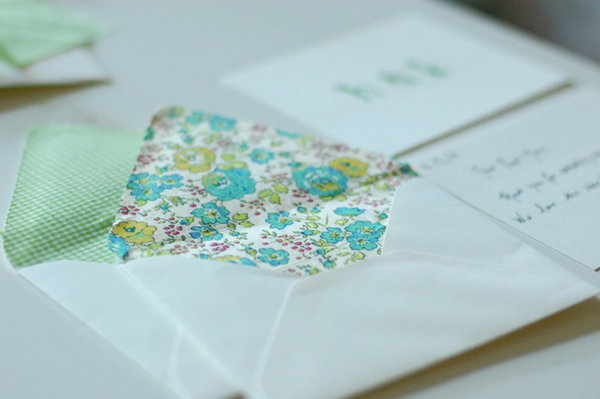 Photos By Chelsea Fuss