Project by Janie Medley
Photos by Tori Watson of Marvelous Things Photography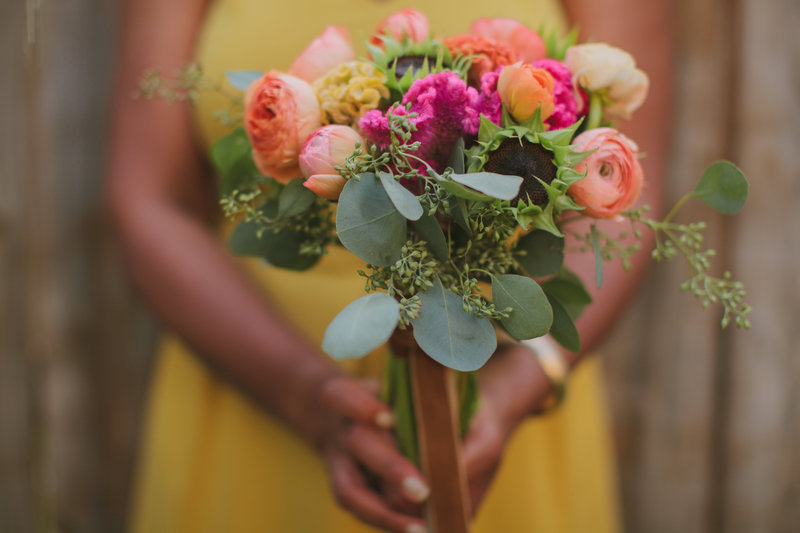 Here's how to create a colorful, textured fall bouquet in a few simple steps.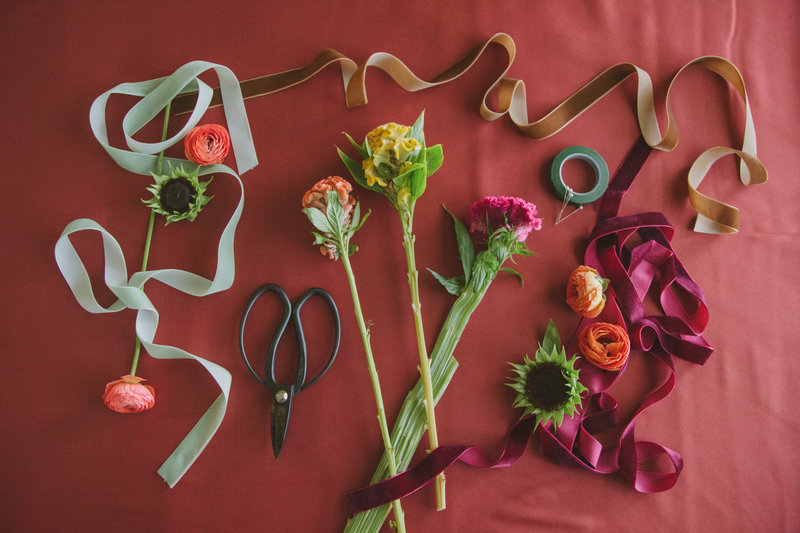 Ingredients: 
Cleosia, also known as Coxcomb
Ranunculus
Sunflowers (I removed the yellow petals)
Seeded Eucalyptus
Velvet Ribbon
Scissors
Floral Tape
Floral Pins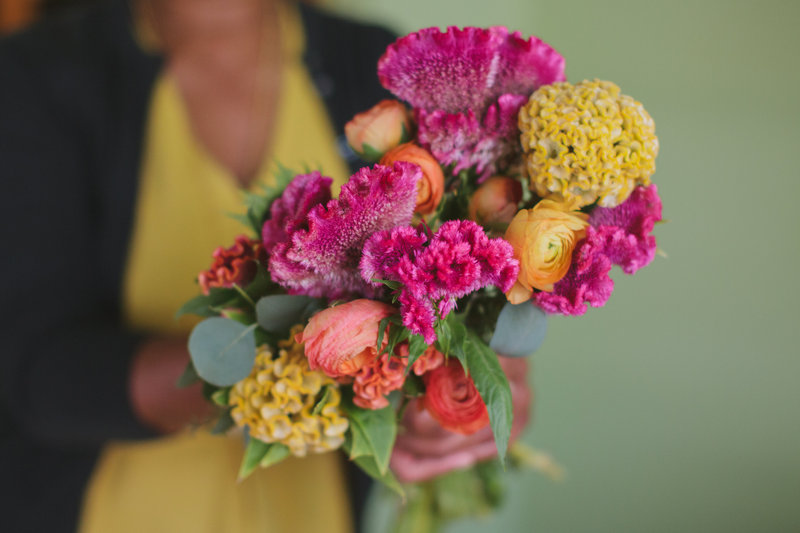 Step One: Clean the flower stems of extra leaves and give them a sharp angle cut and place them in water for a couple of hours so they can hydrate.  For this bouquet, I pulled the petals off the sunflowers to give the bouquet added texture.
Step Two: Begin the design by crisscrossing the celosia, the ranunculus and the sunflowers. Begin turning the bouquet after each fourth flower and once you have the bouquet designed to the size and look that you want, add a few stems of seeded eucalyptus to "cuff" the bouquet.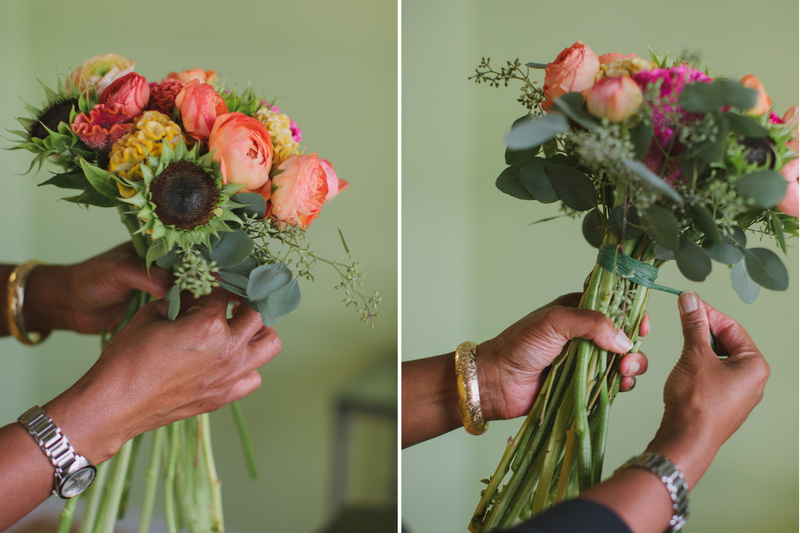 Step Three: Tape the stems to secure the bouquet in place.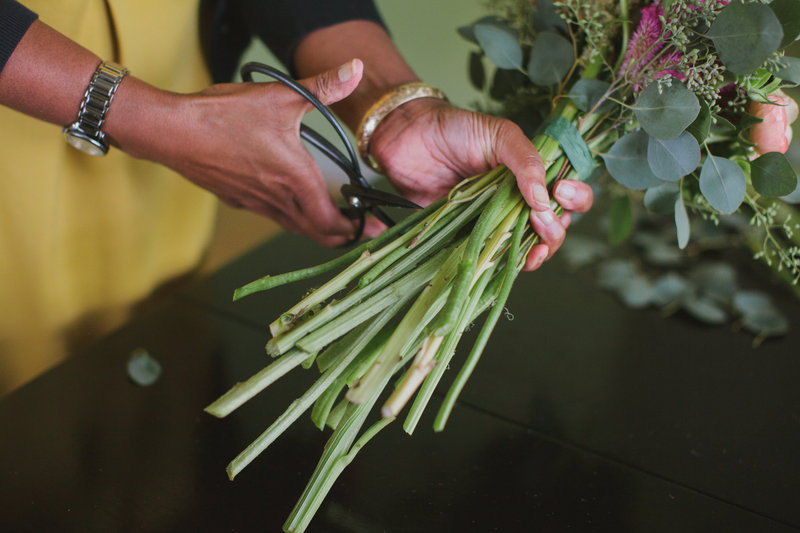 Step Four: Cut the stems to your desired length.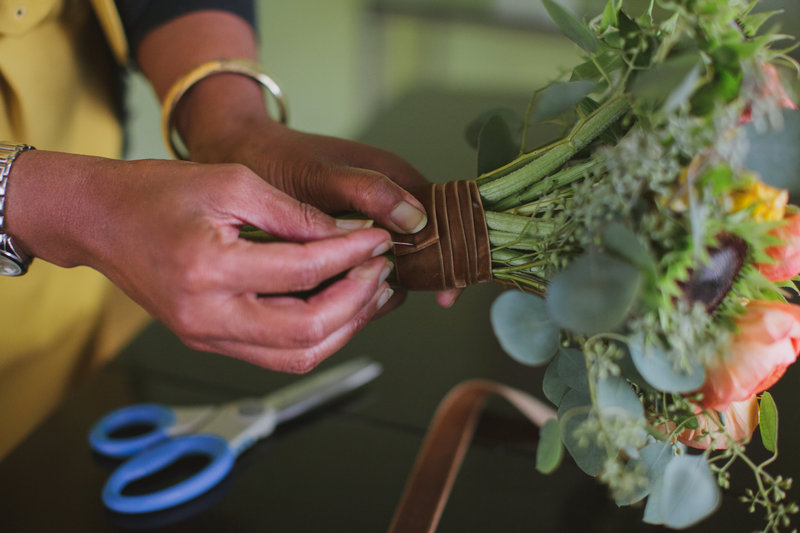 Step Five: Wrap the stems with the velvet ribbon and secure the ribbon in place with a floral pin.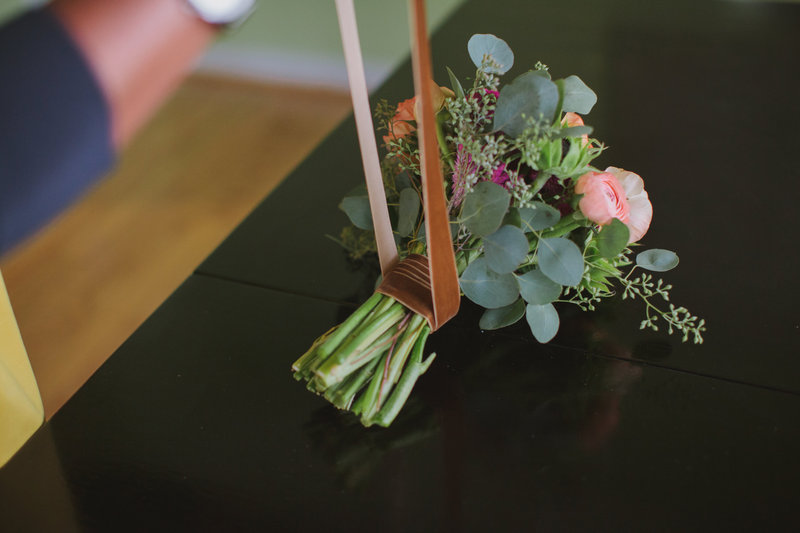 Step Six: Next, take extra ribbon and tie around the handle.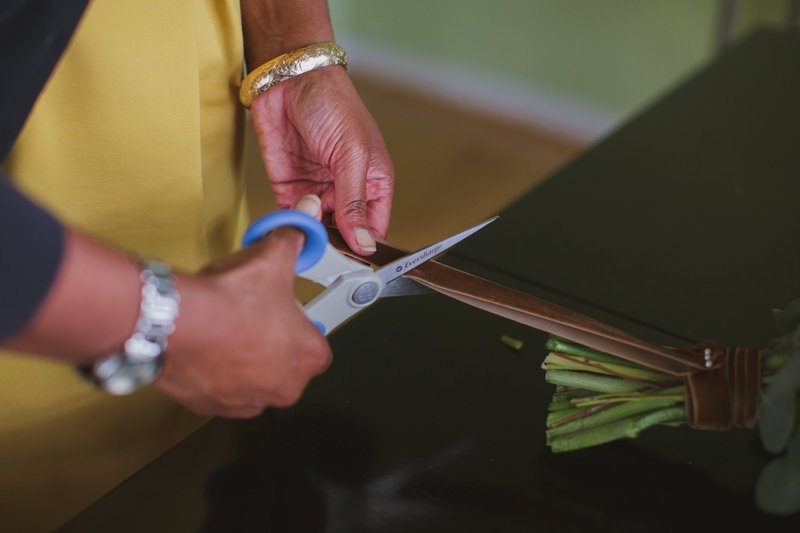 Step Seven: Secure the ribbon in place with 3 pearl pins and cut the ribbon ends at a diagonal.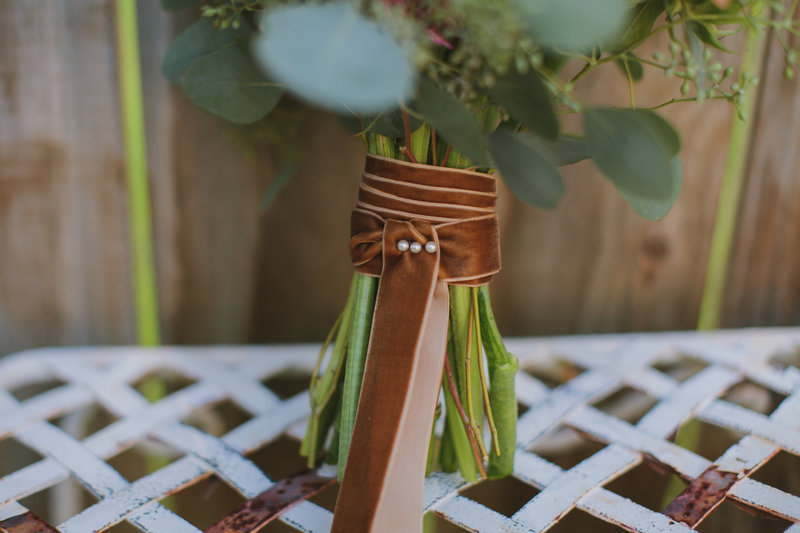 Enjoy your gorgeous fall bouquet!