Project and Photos By: Victoria Hudgins
These sweet cider shots are just perfect for a chilly evening reception or as a signature drink! Our version is virgin but you could also add a bit of brandy to each shot.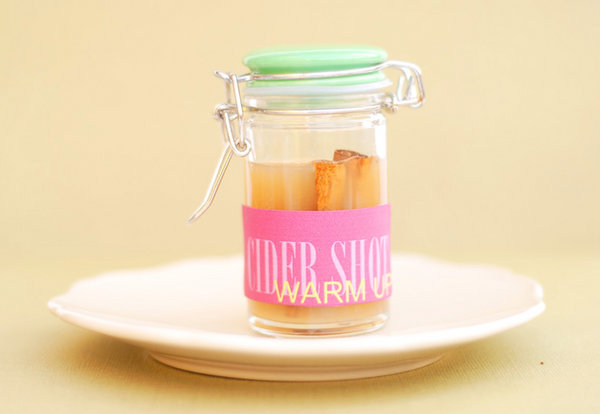 Step One:
We used adorable jars with bright tops- available at Cost Plus for $.99 per jar. However, any small glass jar will work!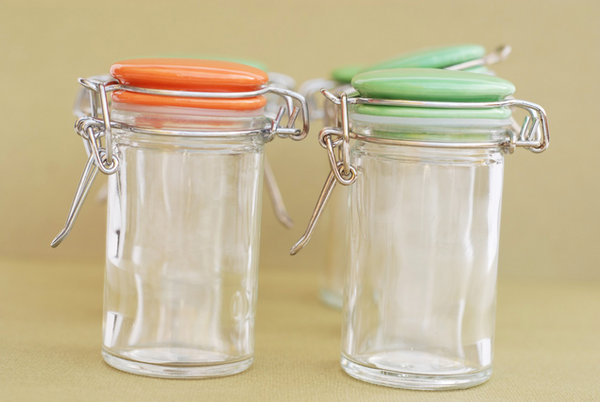 Step Two:
Print out the cider shot labels onto an 8 x 10 adhesive label page. You will not want to use tape since the drink inside will be warm; pre-made labels will stick the most securely. These labels will print 6 to a page.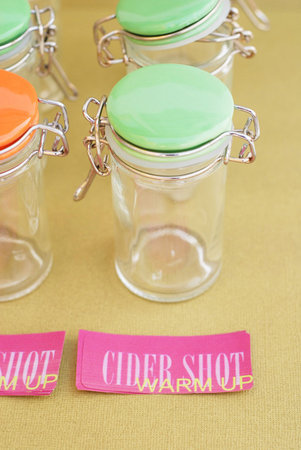 Free Printable!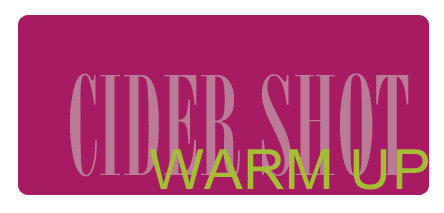 Step Three:
Affix the labels neatly on the jars.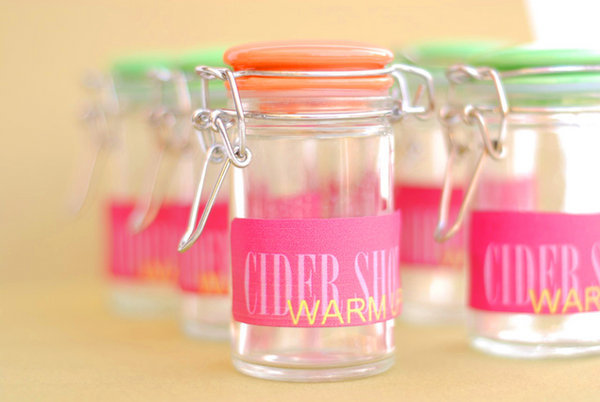 Step Four:
Fill your jars with scrumptious apple cider, add 1/2 a cinnamon stick for an extra touch.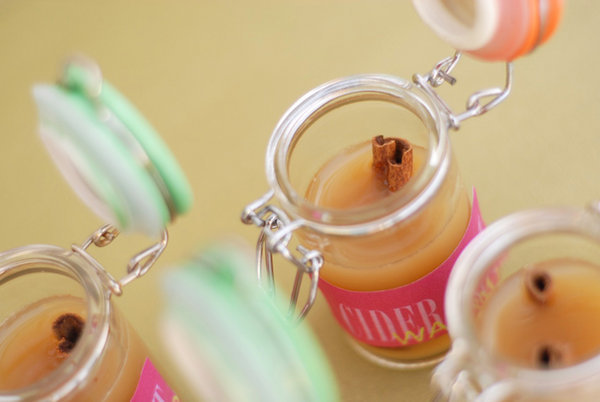 Tip:
To warm the cider either have your servers pour heated cider into the jars directly before serving, or pour room temperature cider into the jars beforehand and warm by placing them atop a buffet warming plate, or near a fire.