Project and Photos By: Chelsea Fuss
Hop Vine Centerpiece:
Hop is a gorgeous vine for fall decorating. This centerpiece will look best on family style, rectangular tables. A farm table or rustic burlap, linen or muslin tablecloths are perfect for underneath this centerpiece.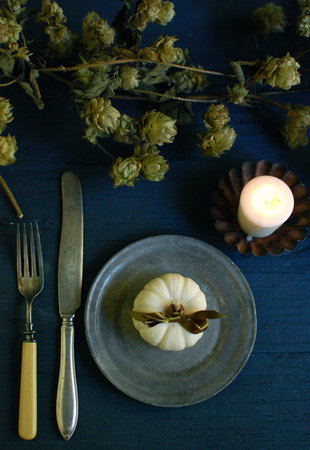 Most likely you are familiar with Hops, the small clusters of flowers on these vines, as they are used to brew beer. The vines are gorgeous dried or fresh.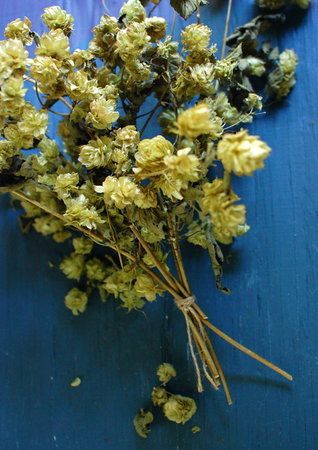 We used approximately eight vines per table, winding them down the center.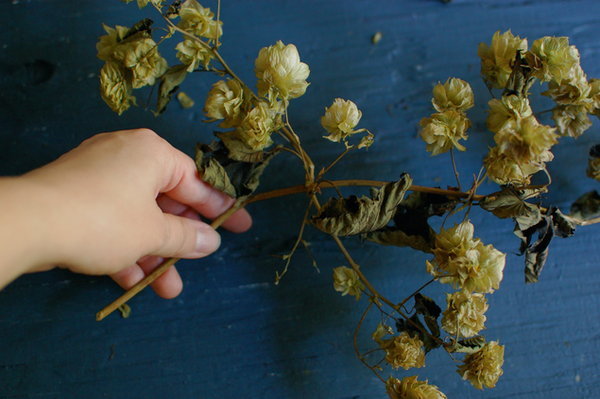 Warm Candle Glow:
Candles were interspersed and secured in small antique tart tins. Anything with patina looks great for a fall table! Be cautious and use common sense when using candles. Most venues have rules about open flames, be sure and check with your venue coordinator.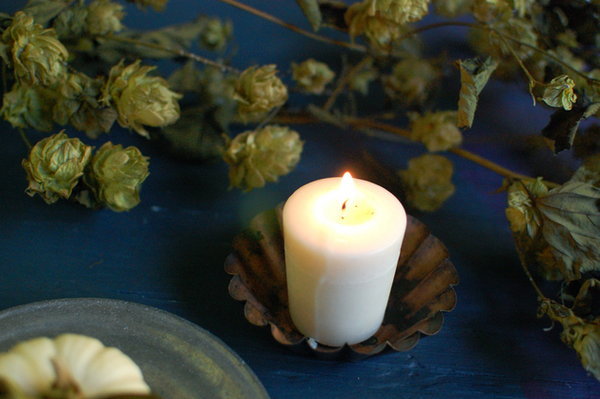 Mini White Pumpkins:
For coordinating favors, we tied olive green satin ribbons to tiny white pumpkins.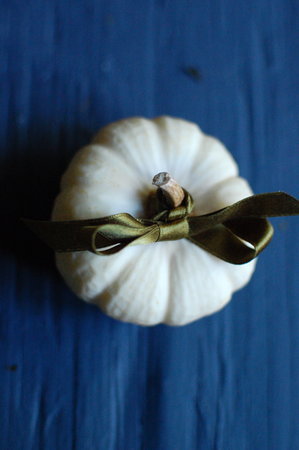 Rustic Autumn Wedding:
This décor concept is perfect for the beer-loving couple and couldn't be more festive for a rustic autumn wedding.