Project and Photos By: Chelsea Fuss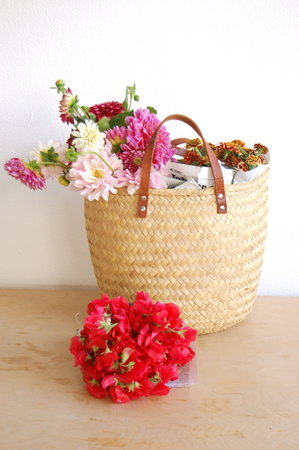 During spring, summer, and fall, flower stalls at farmer's markets often sell seasonal stems already tightly bundled. Just add a ribbon and you've got a deceptively sophisticated bouquet for your big day.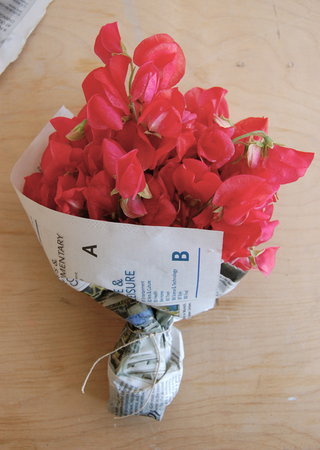 We paid just $5 for each of these flower bundles (sweet pea, zinnia, and dahlia!).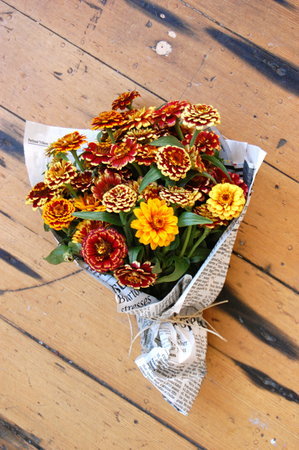 Visit your local market prior to your wedding day to find out what's available in your area.
Arrive at the market as soon as it opens to get a peek at the very best selection.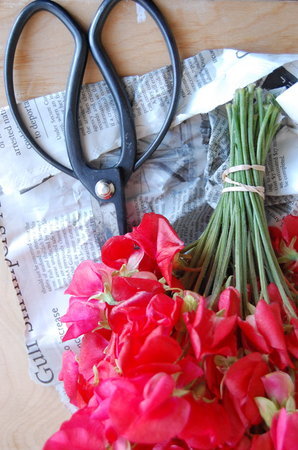 Keep your flowers away from heat, drafts and bright sun.
Keep in water for as long as possible.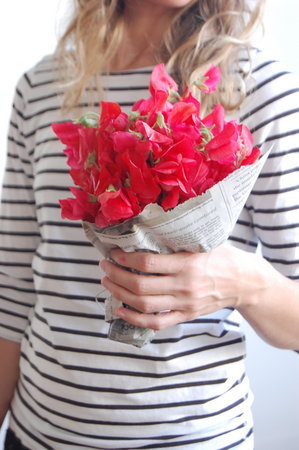 Chat with your local growers to find out what might be available on your wedding date.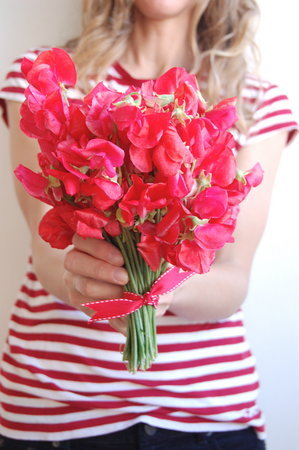 Be open minded! Be spontaneous and choose your bridal bouquet from the freshest + most seasonal flowers instead of focusing on a certain flower or color.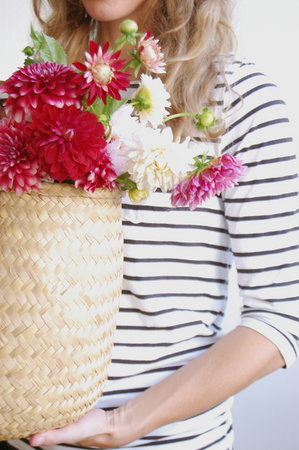 Collect interesting ribbons with contrasting colors and fun patterns.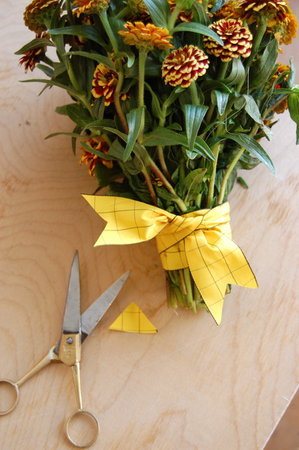 Voila - a pretty ribbon will make your bouquet unique and personal.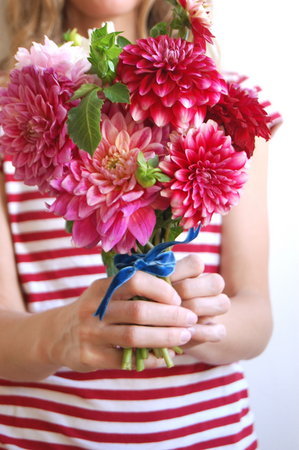 Common farmer's market flowers:
Spring: 
Daffodils (early to mid spring)
Tulips
Lilac (late spring)
Peony (late spring and early summer)
Iris 
Ranunculus
Summer:
Peony ( early summer)
Dahlia (mid to late summer)
Zinnia (mid to late summer)
Fall:
Dahlias
Asters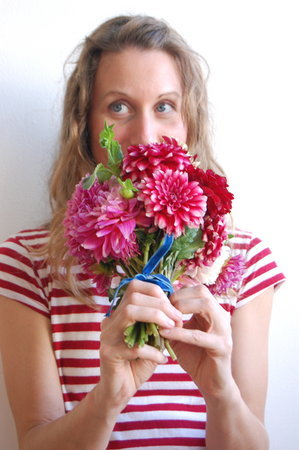 Have fun with your flower arrangements!