A clever way to create an organic, modern ambiance  
Project By: Victoria Hudgins
Photos By: Pictilio
Make this simple felt garland as a backdrop that will flow throughout your wedding space. The felt gives a substance that can't be achieved with paper and, in long lengths, it will lend an organic, modern ambiance to the event.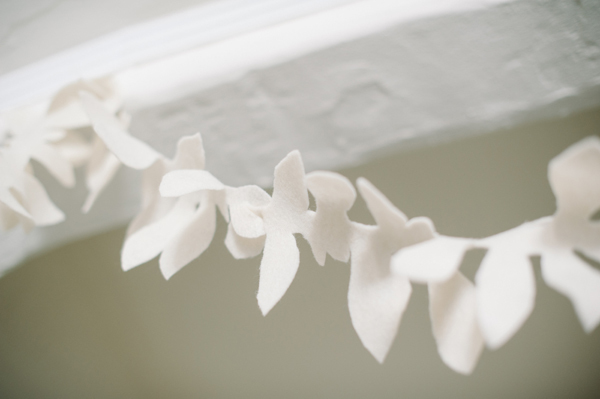 Step One
Trace a foliage template, or draw one by hand onto pieces of felt and then cut to size.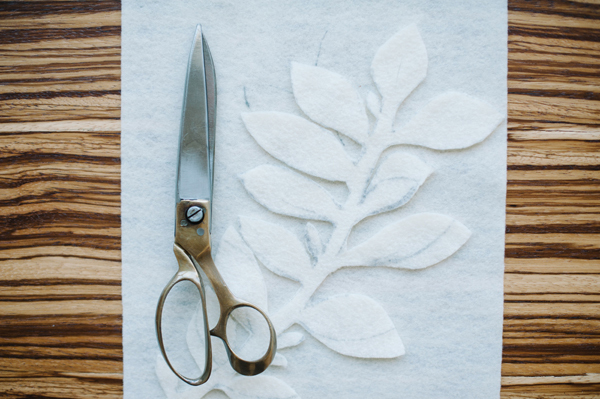 Step Two
Cut a small slit in the top portion of each foliage piece. Thread the bottom stem of a foliage piece through the top slit of another.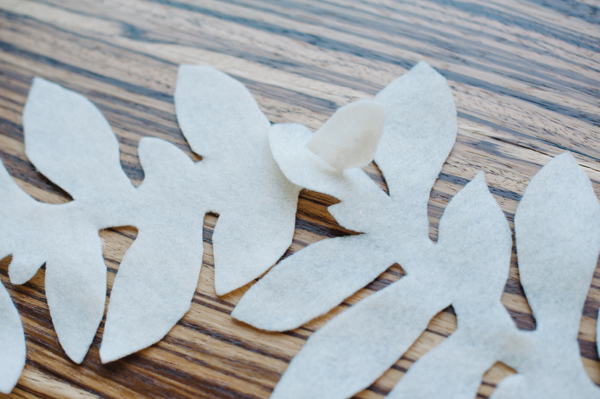 Step Three
Continue threading to make the garland as long as is needed for your wedding day. Hang in various lengths for a gorgeous textured look.