This DIY flower crown is perfect for the bohemian bride!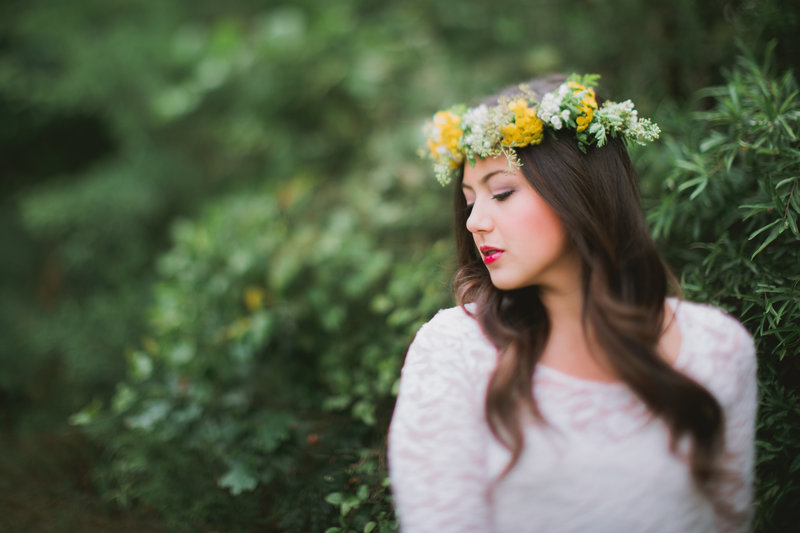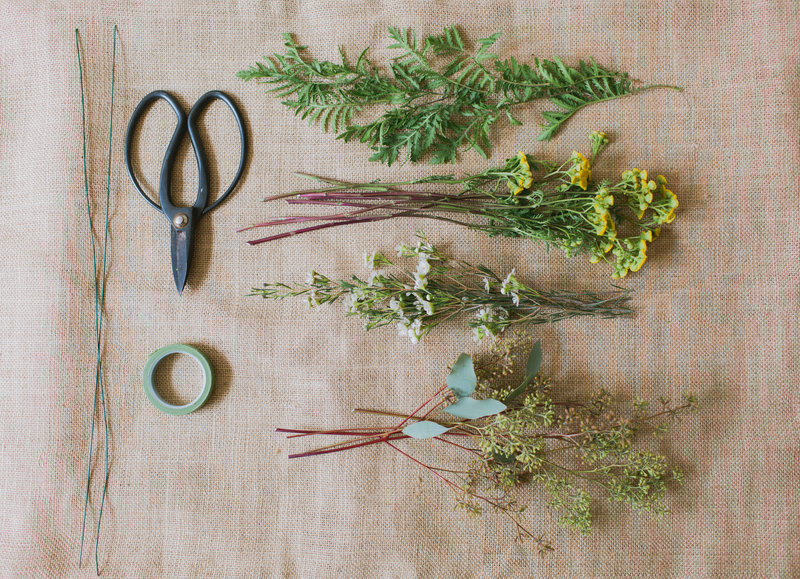 Ingredients: 
Seeded Eucalyptus
Waxflowers
Tansy Flowers + the pretty green leaves
Scissors
Floral Tape
Floral Wire
How To: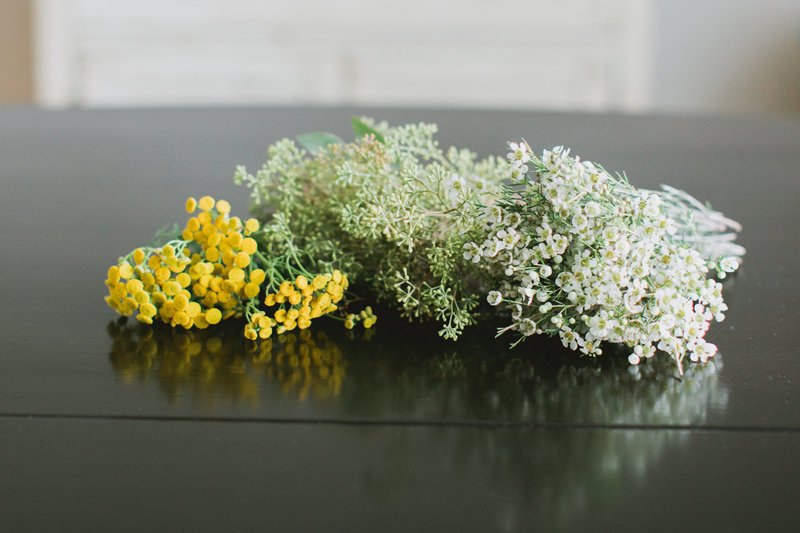 Once you get the flowers home, give the stems a cut and place in a clean vessel with water to let them hydrate for about an hour or two.
Separate the flowers from the stems and make mini bouquets.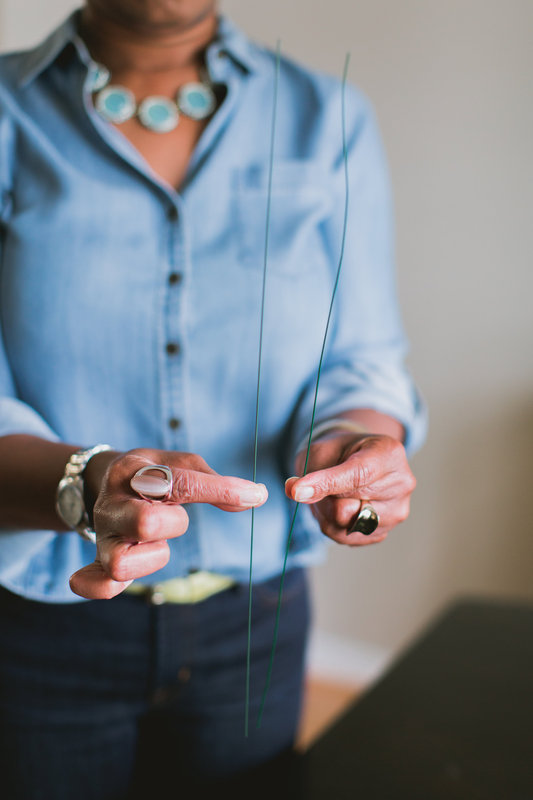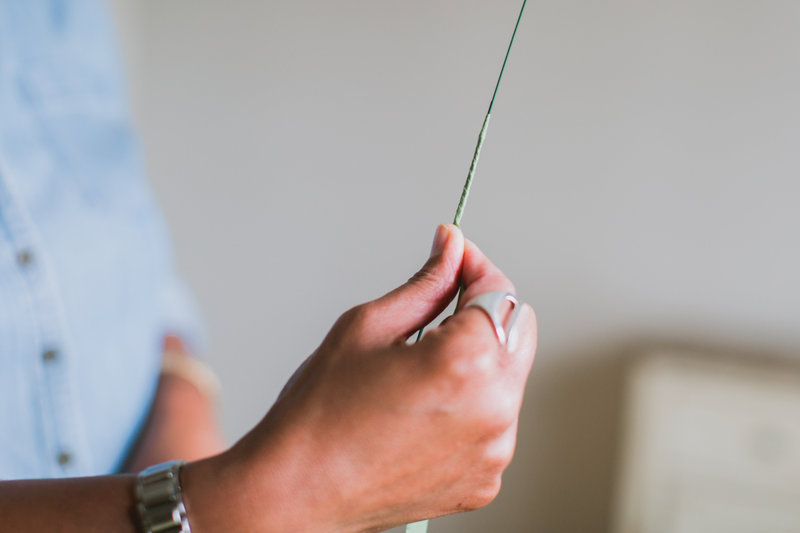 Take the 2 pieces of floral wire and place one piece midway on top of the second piece. Then, cover the wires with the floral tape. Note: to save time, you can also purchase floral cloth wire. This way, you would only have to tape the two pieces together.
Now bend the wired to form a circle and measure the crown around your head and cut off  the excess wire, but leave enough to make adjustments if necessary.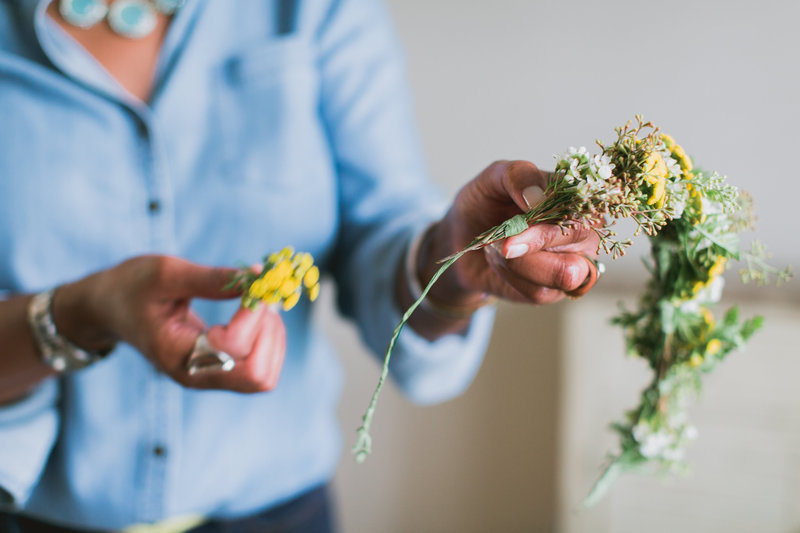 Start adding the mini bouquets of flowers and taping them on with the floral tape. Overlap the bundles of flowers as you add them on. Just have fun with this process and be creative as you like.
There you have it!!