Project By: Victoria Hudgins
Photos By: Carly Taylor
Making a large expanse of wall connect with your wedding can be a hard task when working on a budget. Putting simple flowers up in an artistic array is the perfect solution.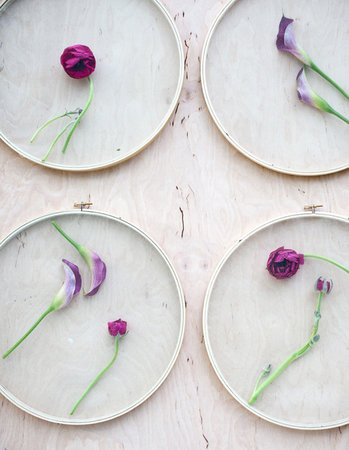 This installation would be lovely behind a dessert bar, backing a ceremony, or on any wall where you'd like to add a bit of texture and style.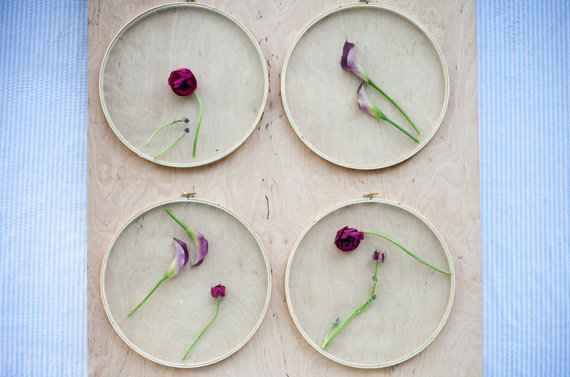 To create the floral wall you will need:
A selection of florals that coordinate well with our day. Since you will only be using single stems, you could buy these on your own as a great way to save money.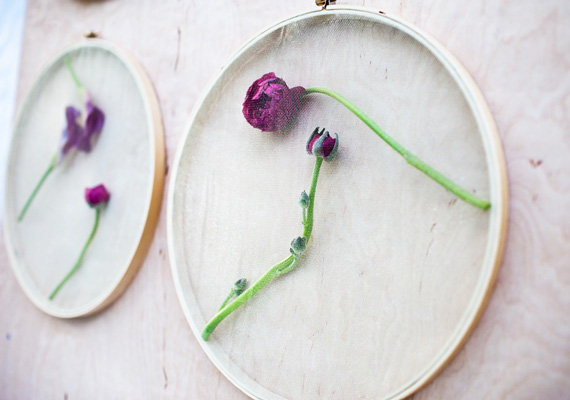 You'll also need embroidery hoops, which are a cheap purchase at your local craft store, mine are each 10 inches, and tulle in a soft color to add texture and depth.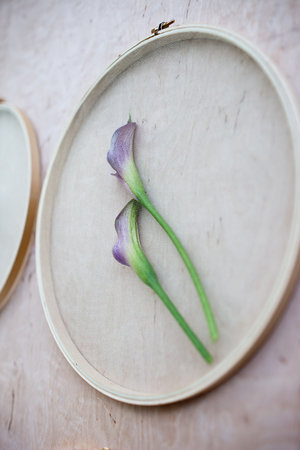 First, detach your embroidery hoop into two pieces and lay a piece of tulle over the bottom hoop.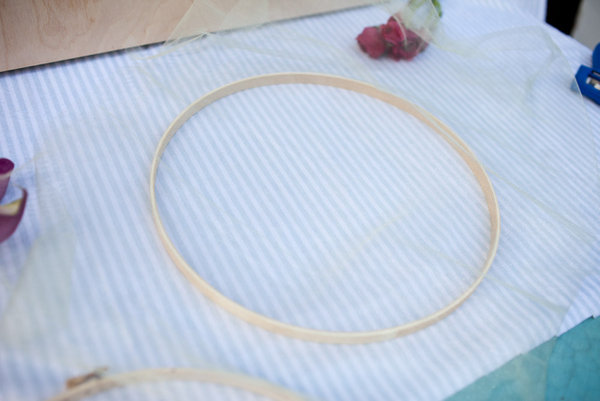 The tulle needs to be cut about two inches larger than your hoop.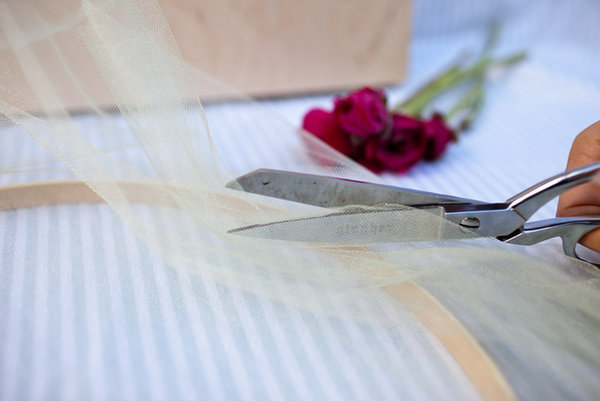 Arrange a few blooms in a pattern you find pleasing on the bottom tulle. It helps at this step to do your entire arrangement at once, giving you a chance to see how each small piece combines to make one beautiful artistic design.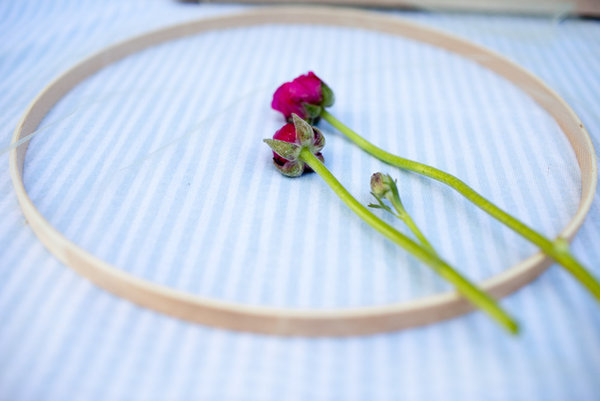 Once your blooms are in place, cover with a second layer of tulle, then place the inside hoop back into the piece. Doing this will pull your tulle taut. Secure by screwing the embroidery key until it is tight.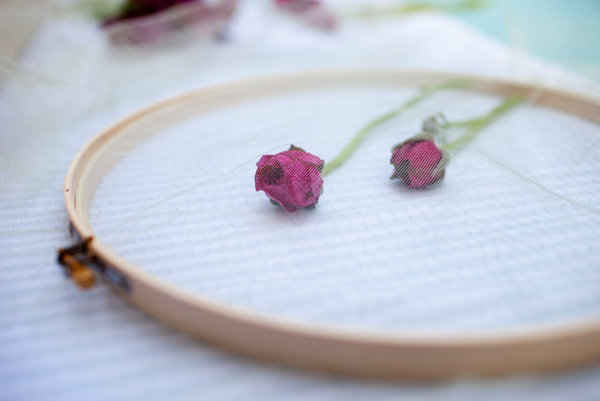 Your flowers will stay perfect floating between the tight layers of tulle.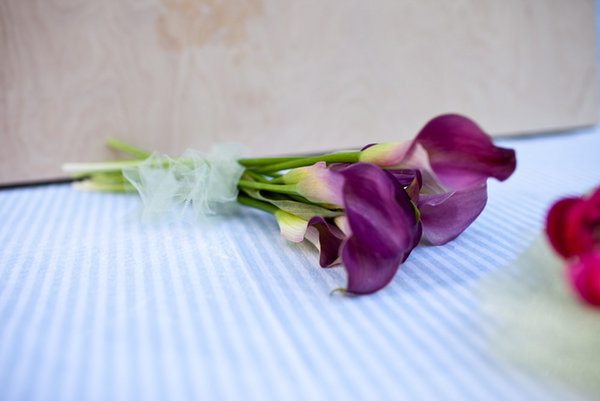 Hang along your wall in whichever way your venue will allow.