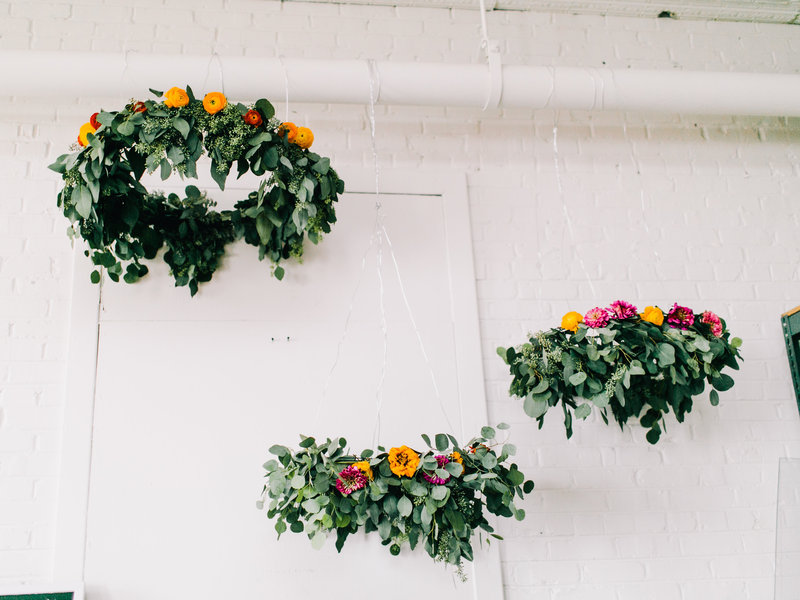 Decorate your ceiling with hanging floral arrangements! We'll show you how to create your own blooming chandeliers in a few easy steps.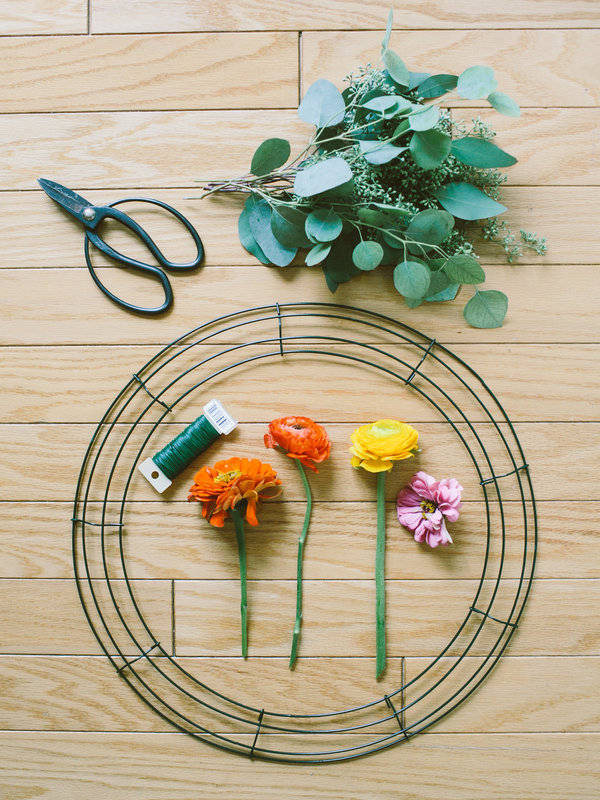 Ingredients:
Seeded Eucalyptus and Silver Dollar Eucalyptus
Fresh Flowers (I used ranunculus and zinnias)
Scissors
Floral Wire
Green Wire Wreath – I used one large and two small ones
How To: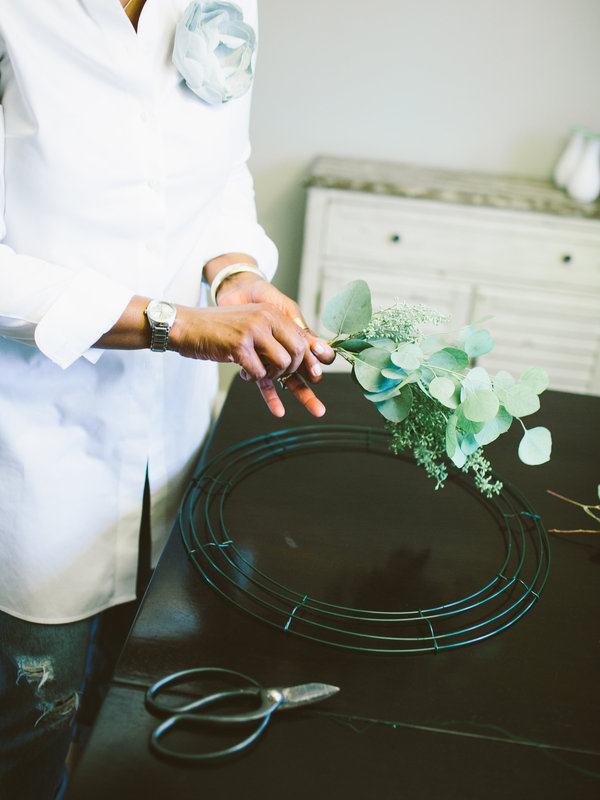 Step One: Separate the eucalyptus into smaller bunches.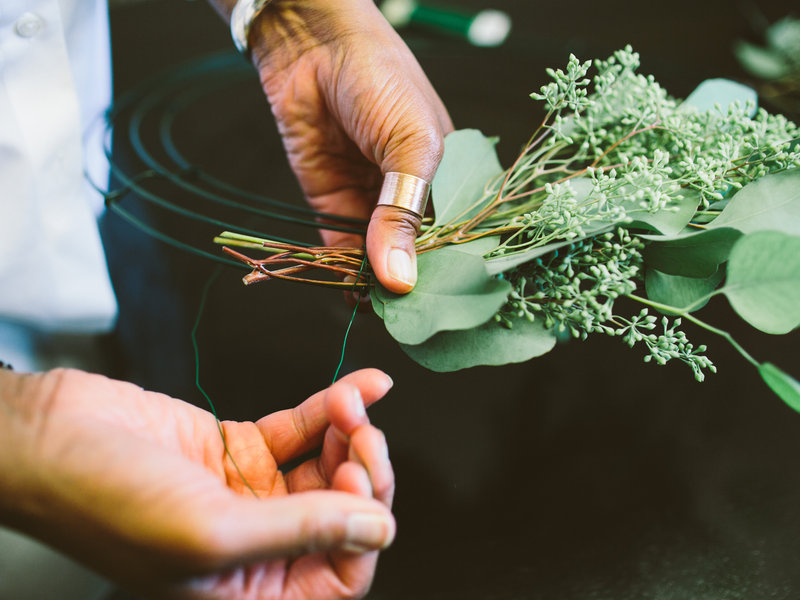 Step Two: Place the eucalyptus on the wire frame and secure it on with the floral wire. Continue this process until the frame is completely covered. Note..you want to make sure some of the eucalyptus is hanging over the sides of the wreath.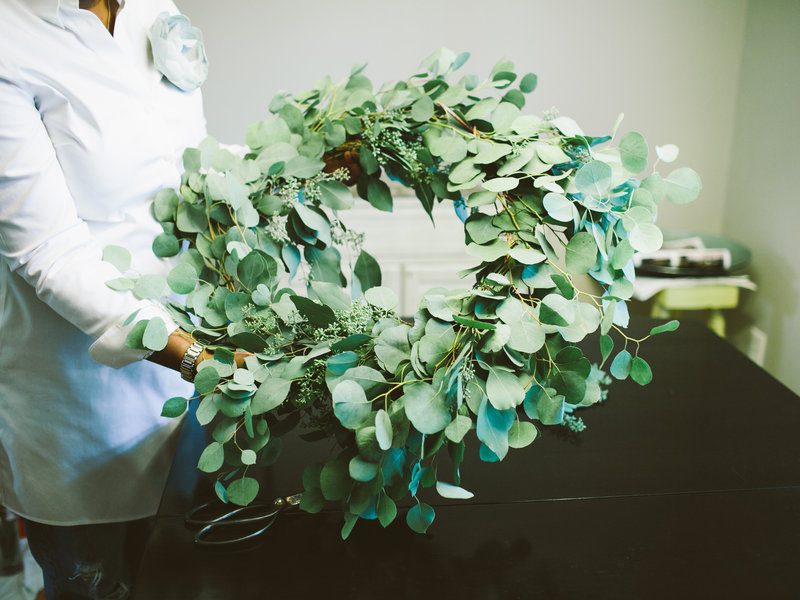 A completed wire wreath covered with the eucalyptus.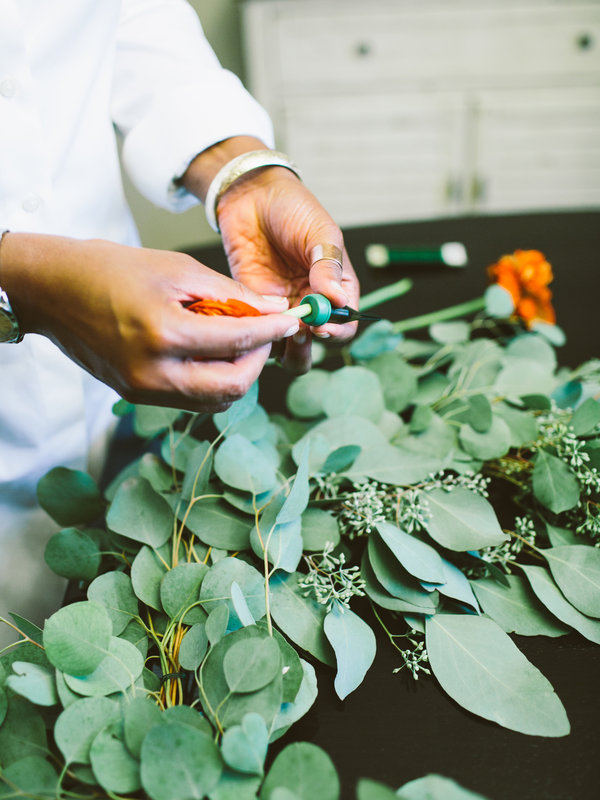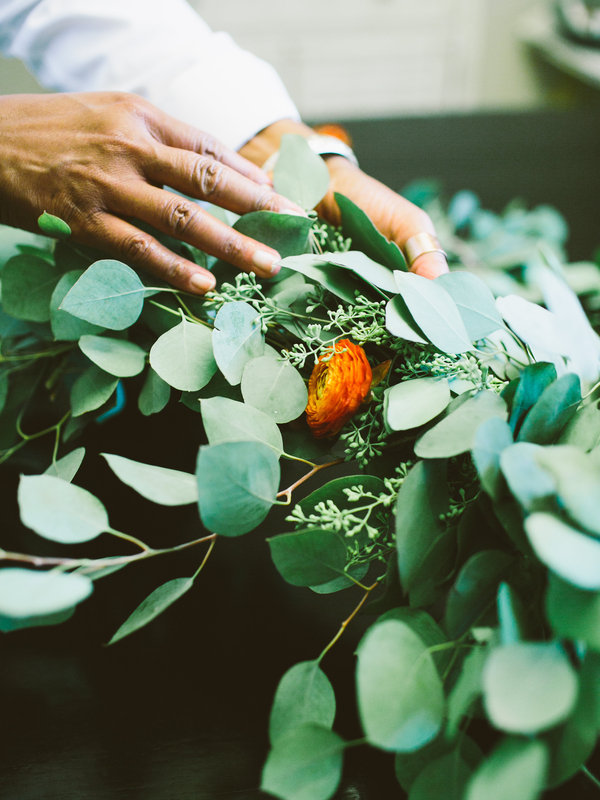 To add the flowers to the wreath, you can use floral water picks or you can wire them on.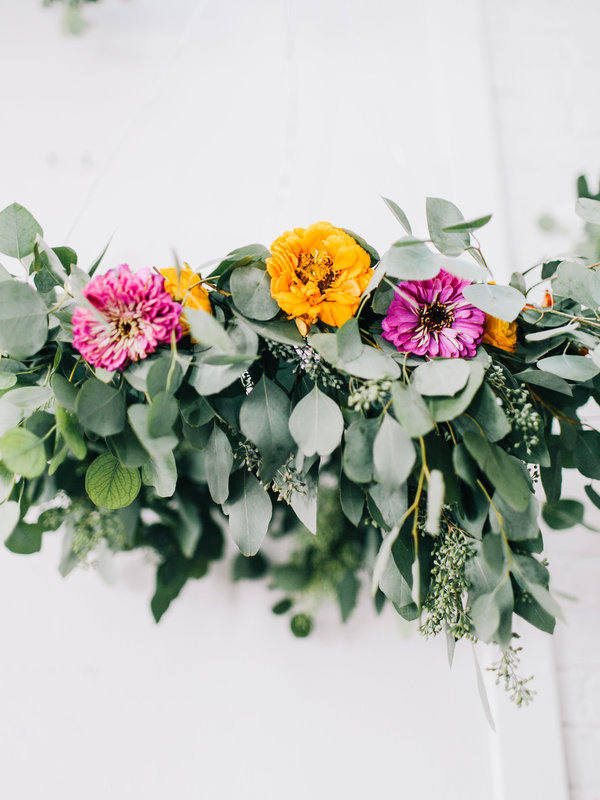 You can hang the flower chandeliers with ribbon or use the 12 gauge silver Aluminum wire.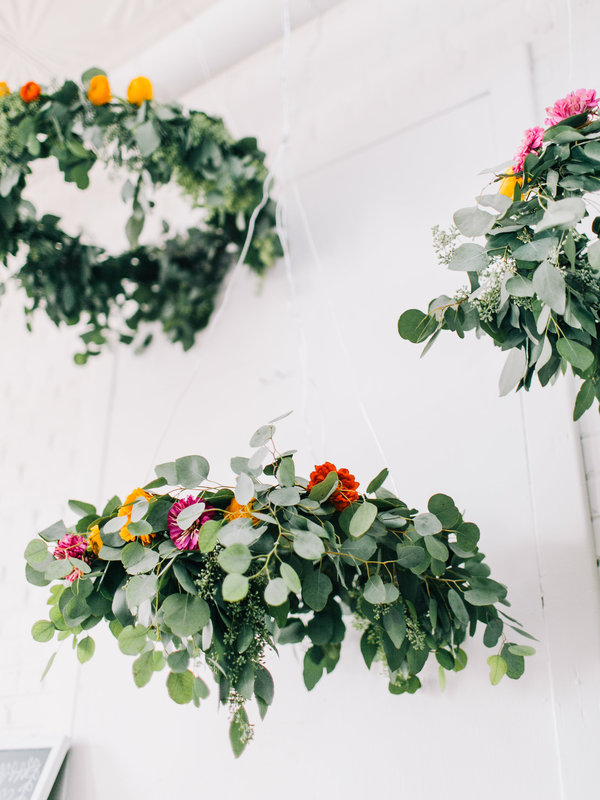 Voila!