Photos By: Mary Swenson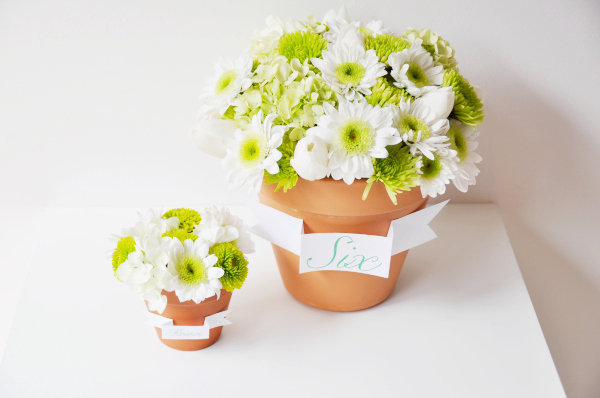 Simple, inexpensive clay pots can be turned into lovely little favors and centerpieces with just minimal effort and even less cash. Here's how!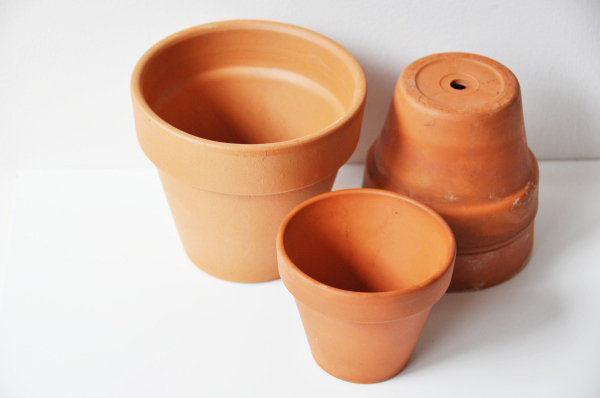 To make the favors, we started with a small three-inch high pot. We cut the top off a plastic water bottle (make sure to keep the cap on), which fit perfectly inside as a liner for the pot.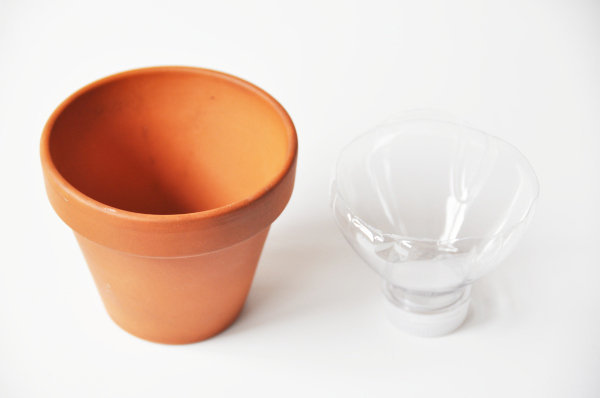 Cut a piece of wet floral foam to fit inside the plastic liner.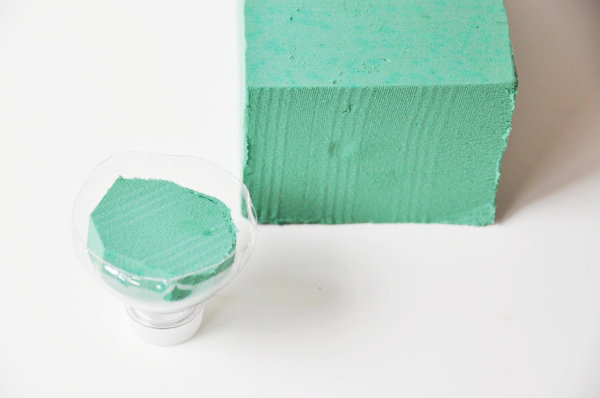 Insert the liner and the foam into the pot, and fill the inside of the liner with water, so that the foam absorbs most of the water. The liner will ensure that the water stays away from the inside of the clay pot, preventing it from getting dark and wet (and, from leaking out of the hole that's in the bottom of most pots).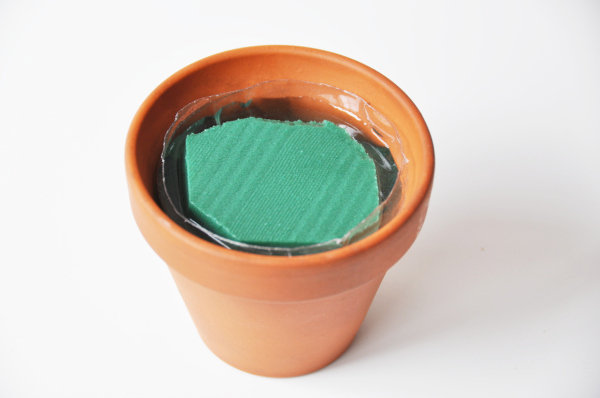 We purchased an inexpensive flower arrangement at a grocery store, cut out the flowers we wanted to use, and inserted the cut flowers into the foam. Since these favors will be going home with your guests, the foam will keep their arrangement intact during travel.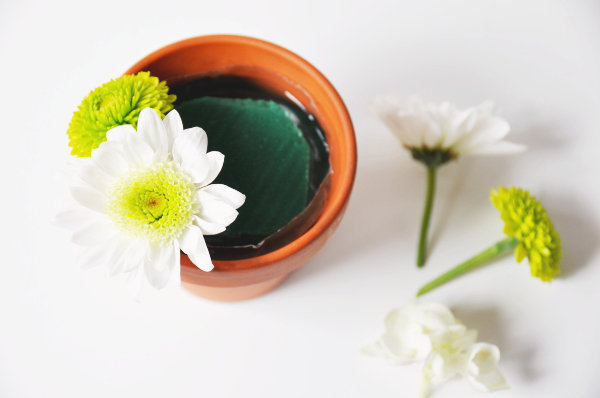 Our finished favor arrangement is sweet and simple!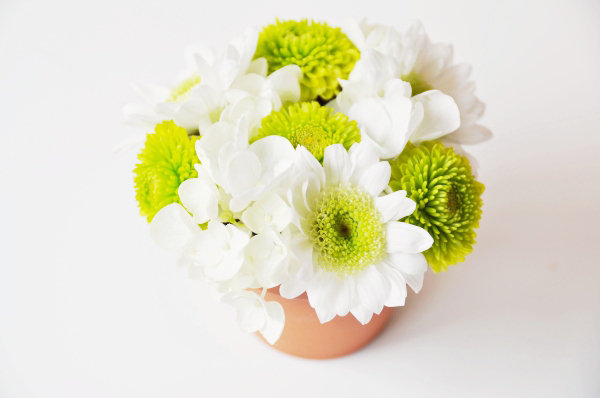 Creating a matching centerpiece is even easier -- simply use a larger pot, and stick a cup of water inside the pot for your stems. We used the same flowers as we did for our favors, and added tulips for an extra touch.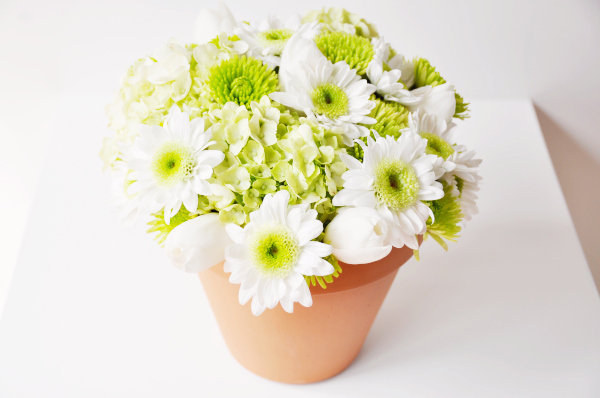 The coordinating favors and centerpieces create a cohesive, beautiful look for your event!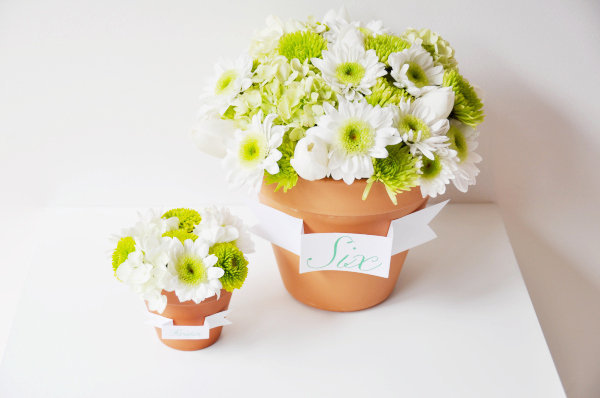 To personalize your arrangements, print out guest names and table numbers on regular printer paper, cut into strips, and affix with double-sided tape or glue to the pots. So charming!