Make your wedding escort cards even more special with these fresh flower wreaths that display guest's names and table numbers. They smell great, look good hanging or displayed flat on a table, and double as a small favor for guests to take home. Want to make your own?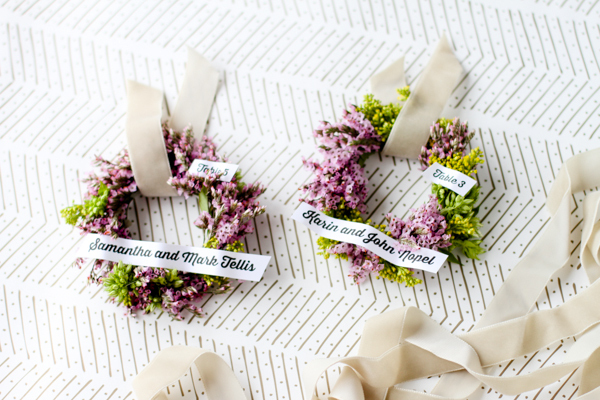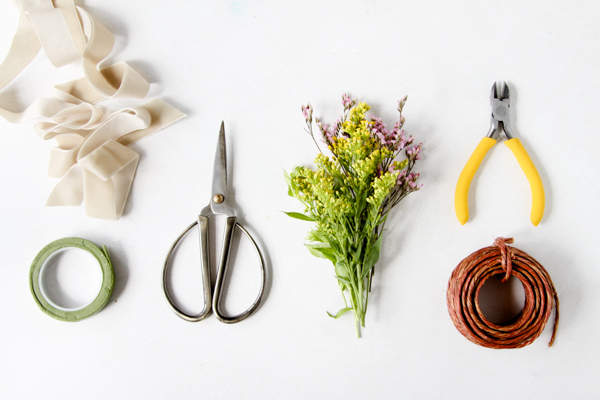 Supplies:
Floral Tape
Velvet Ribbon
Scissors
Wire Clippers
Vine Wrapped Craft Wire
Fresh Flowers - Solidago, Phlox, Limonium-Caspia
How-To: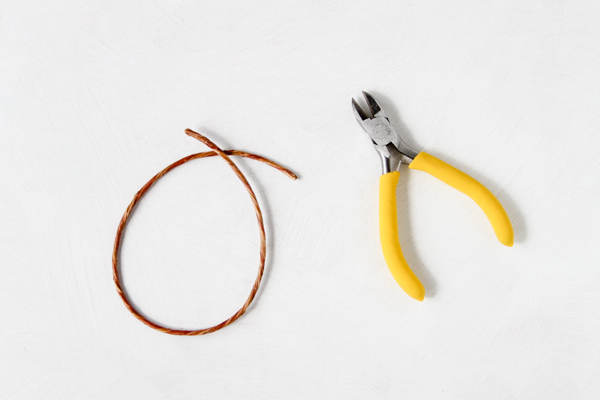 1. Cut a piece of wire that is roughly nine inches long (this may vary depending on how large you want each wreath to be).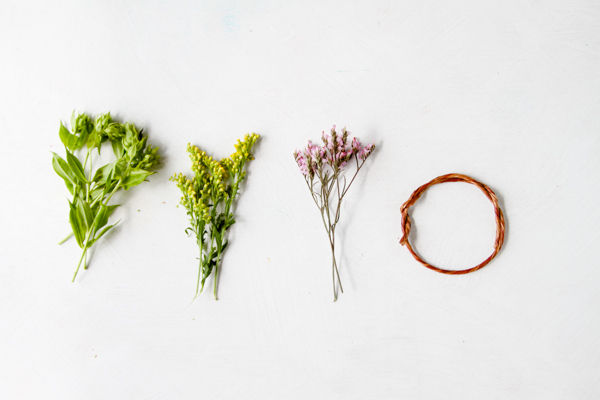 2. Bend the wire into a circle and twist the side around the circle you've created, to make it strong and secure.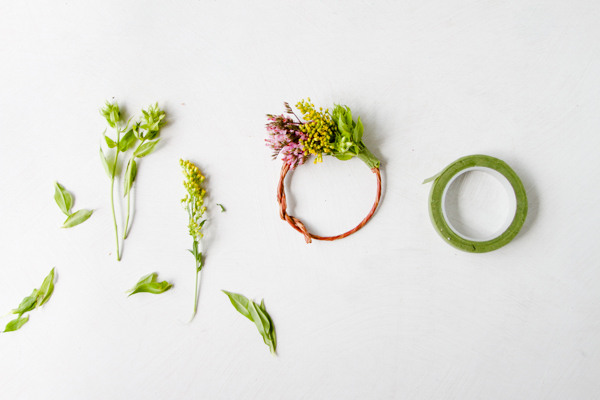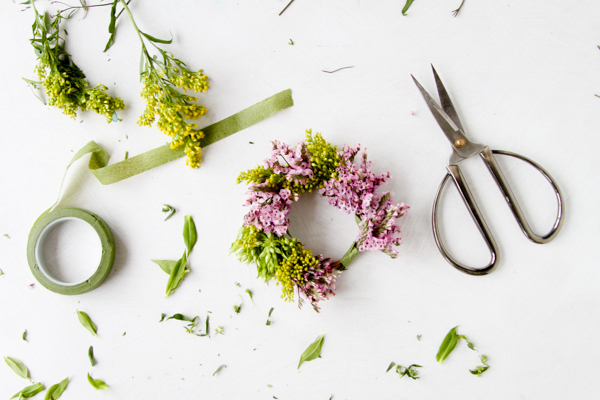 3. Attach a few flowers to the circle at a time, using floral tape, and then stacking the next round of flowers on top of the tape from the last. Repeat this process until the circle is completely covered with flowers, and you cannot see any of the floral tape.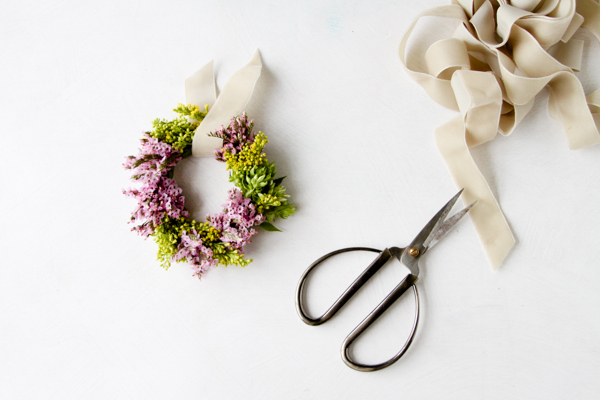 4. Cut a piece of ribbon for the top of the wreath. This can be used solely for decoration or as a way to hang each wreath on a wall or board.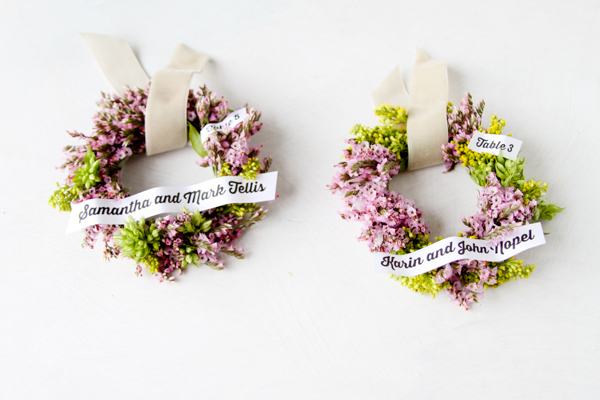 5. Lastly, print table numbers and guest's names out onto card stock. Cut and attach to each wreath.