Project and Photos by: Erica OBrien
Fortune cookies are a sweet and easy way to create edible keepsakes for your wedding cake. You can easily print your own messages, or ask your stationery designer to match your invitation suite. This is a fun activity in which couples can participate together. Here, our bride and groom both chose messages that had special meaning for them, and our stationery designer, Roseville Designs, created fortunes using two different fonts (script for her; print for him).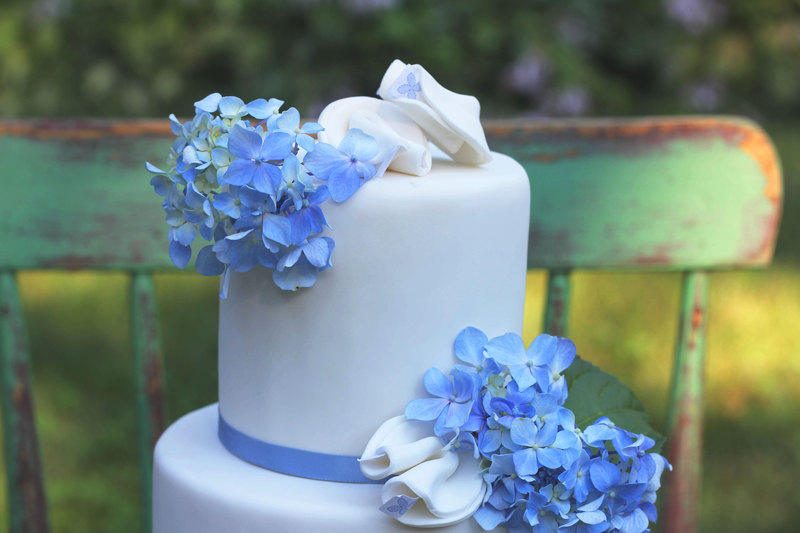 What You'll Need:
Fondant in the color of your choice
Board for rolling
Rolling pin
Cornstarch to prevent sticking
Round cookie cutter in the size of your choice
Fortune cookie messages
Personalized messages on paper cut to ½" high x 3" wide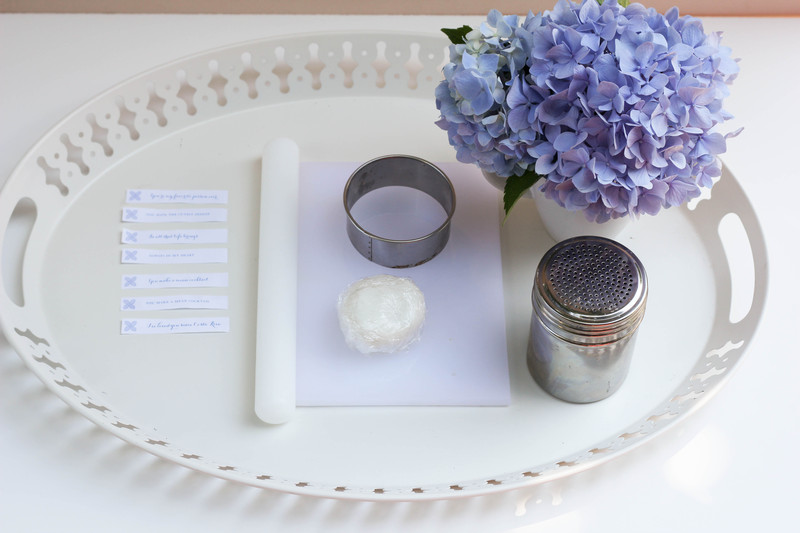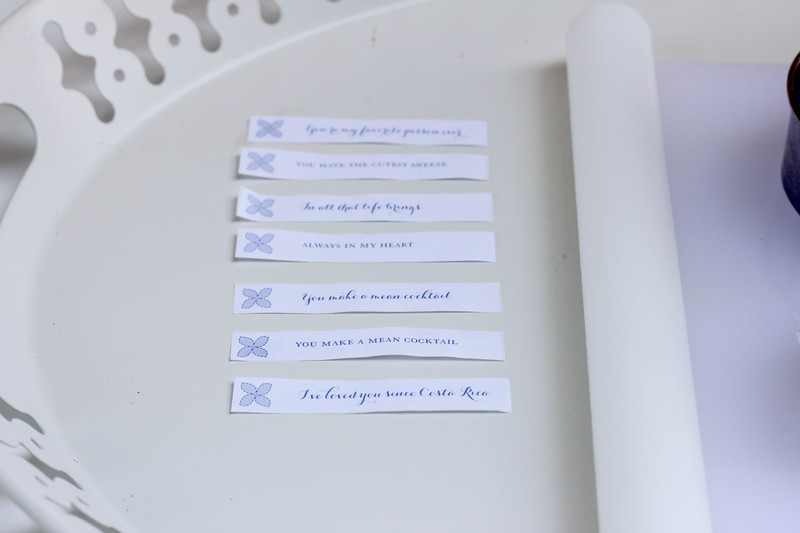 Instructions: 
Lightly dust rolling board with cornstarch.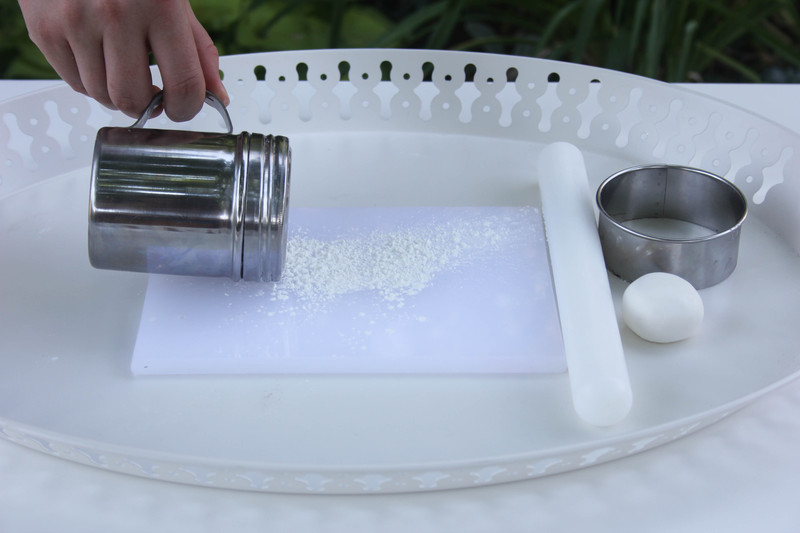 Knead fondant until soft and gently press to flatten on rolling board.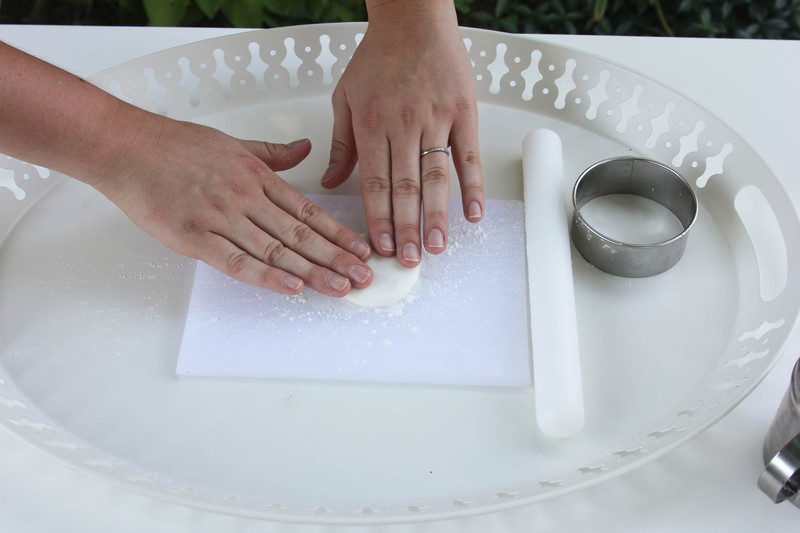 Roll fondant until thin.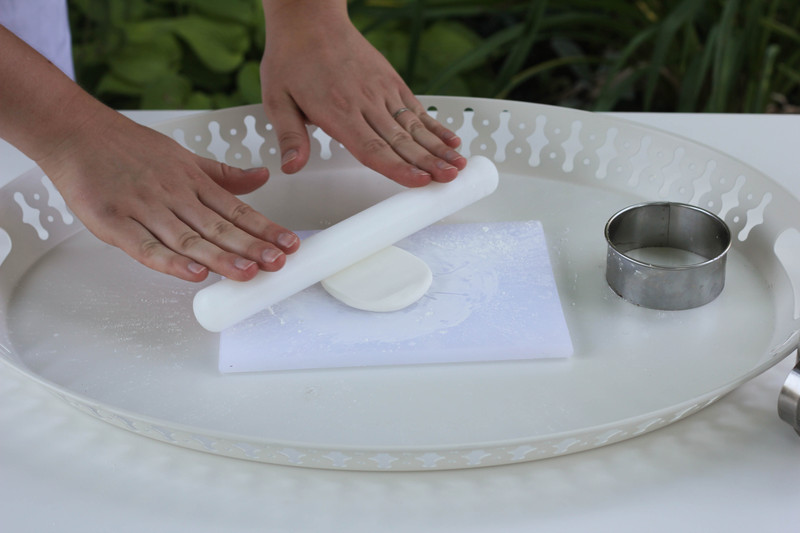 Cut fondant using round cookie cutter.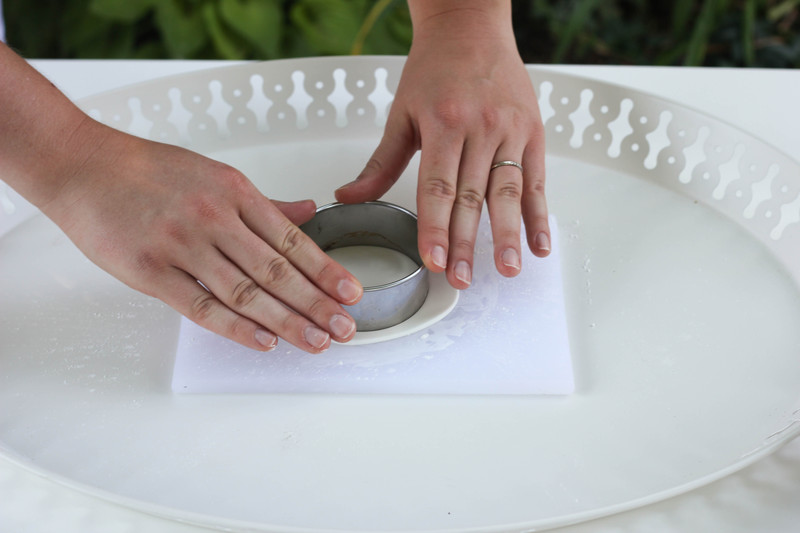 Place fortune in center of fondant round.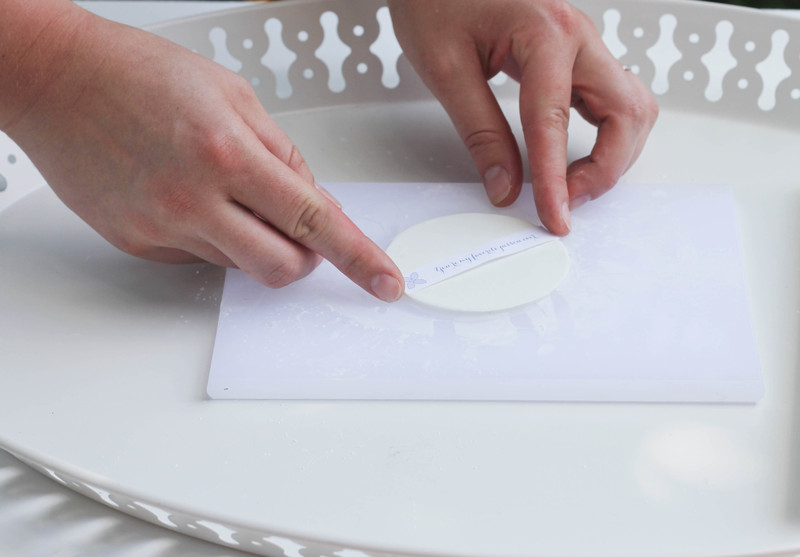 Carefully fold fondant in half until edges meet.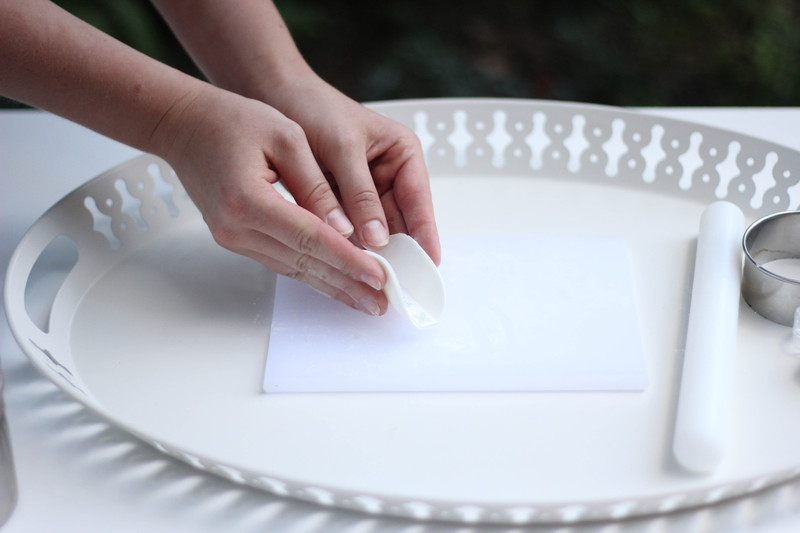 Pull sides in (away from folded edge) until they meet.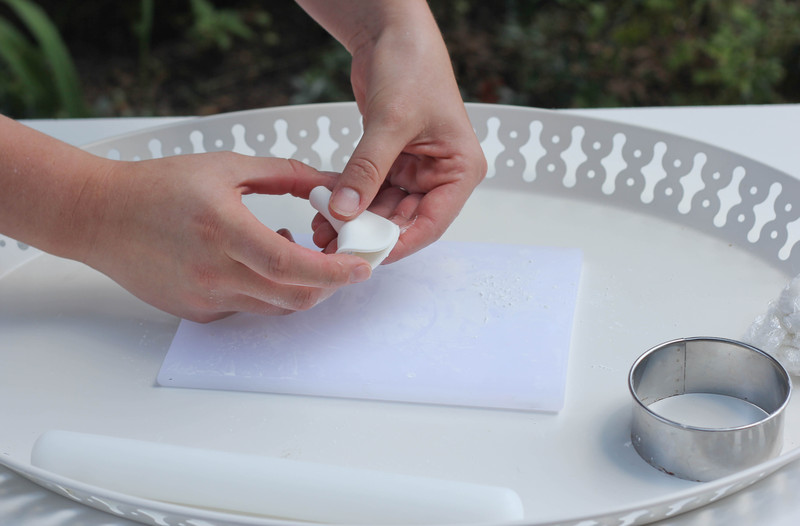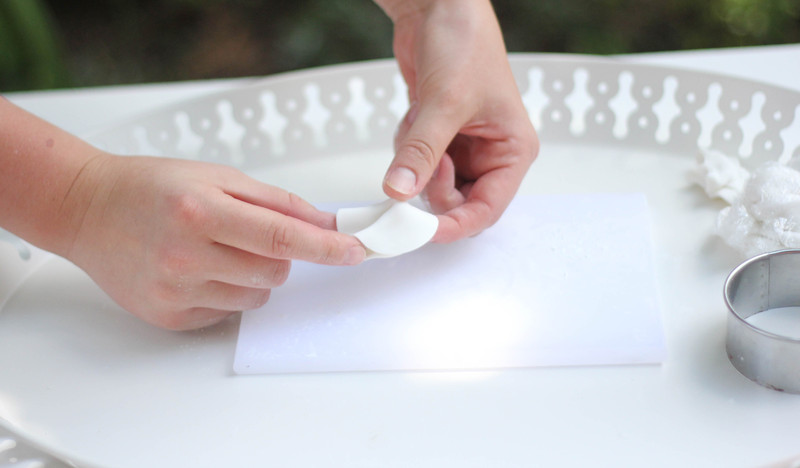 Make as many fortune cookies as desired.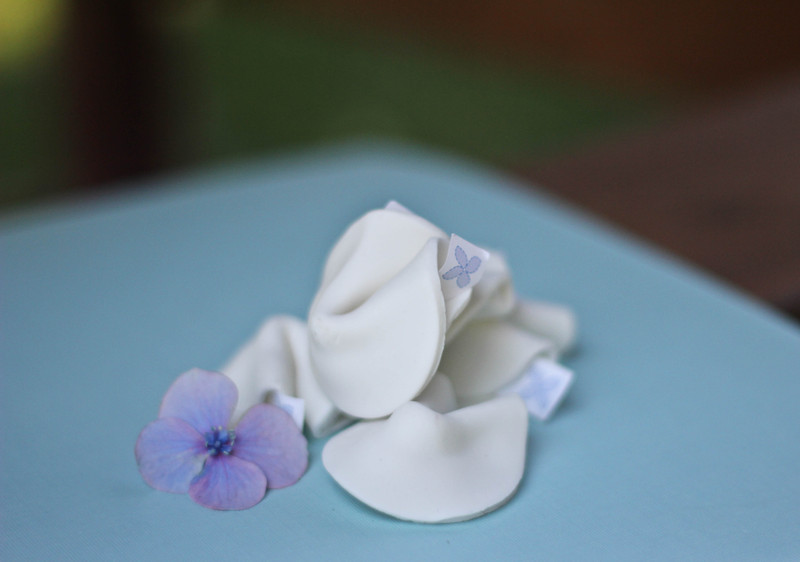 Arrange fortune cookies on cake. Eat the fondant and save the fortunes forever!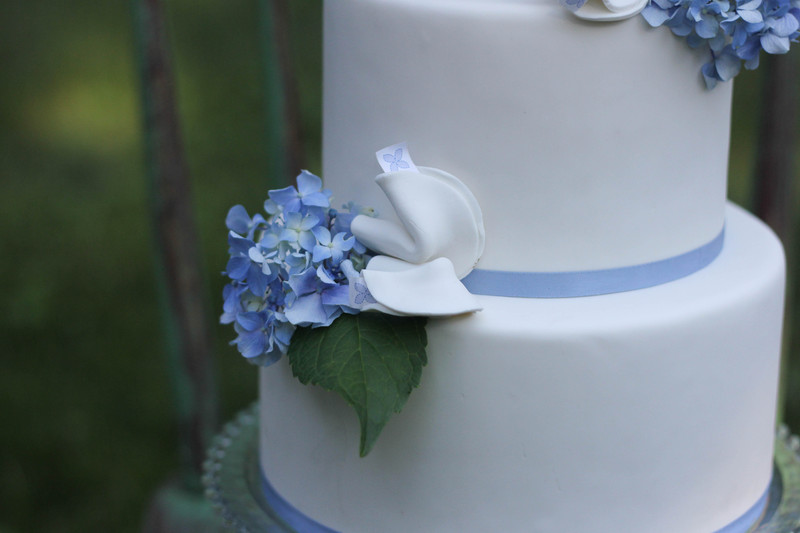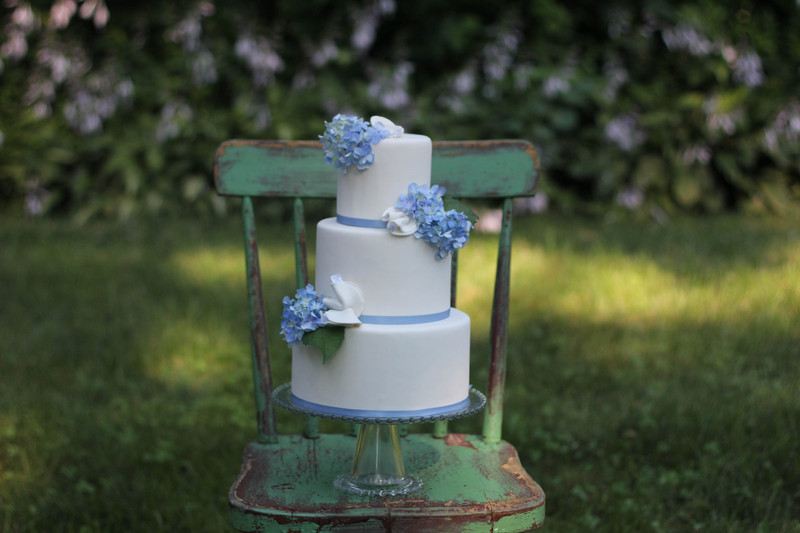 Here's 
the full invitation suite by 
Roseville Designs
with fortunes and fortune cookies!