Photos By: Victoria Hudgins
Looking for a way to add splashes of color to walls, doors, and chairs? These fringe tissue wreaths are just the thing; they'd also make a pretty and inexpensive backdrop.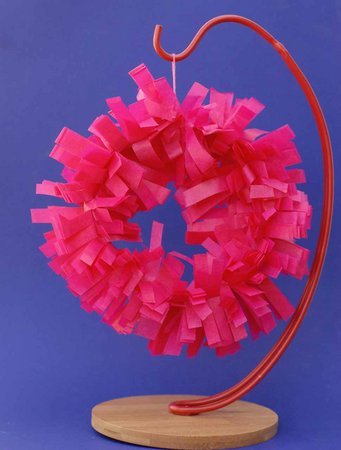 Easy to make, an entire batch can be created in one evening. They are bright, colorful and easy on the eyes. Depending on what you'll be using them for, make them in large or small sizes.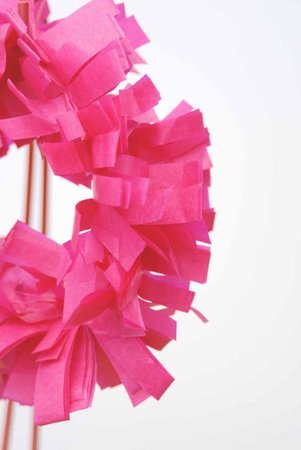 Materials:
Tissue Paper
Floral Wire
Scissors
Needle and Thread or Sewing Machine
Hot Glue Gun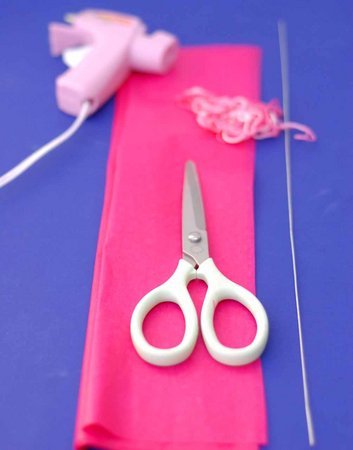 Step One:
Start with a length of 6 tissue papers stacked together. For medium sized wreaths, simply cut down the horizontal length of a stack of tissue paper. Split the lengths into two piles, shiny side down. To make miniature wreaths, cut that length in half. To make an extra large wreath, connect tissue lengths together with glue or thread.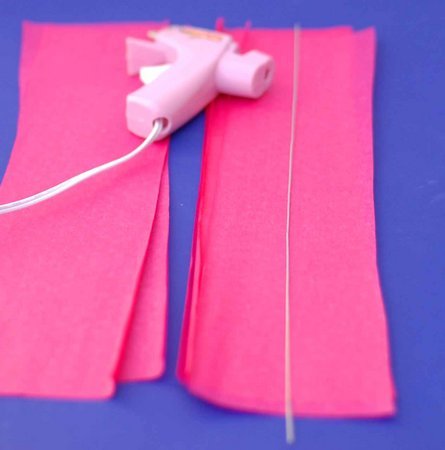 Step Two:
Glue a length of floral wire down the center of the stack and combine your two stacks together. This wire gives the wreaths the weight they need to take shape.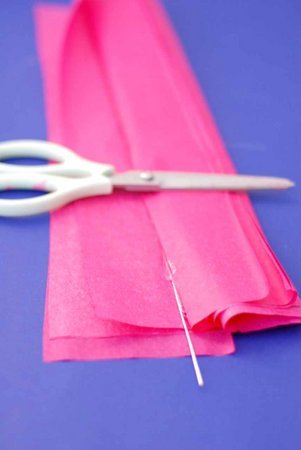 Step Three:
Begin sewing the tissue stack together. Note: A sewing machine makes this project go much quicker! If you don't have one, it works fine to hand stitch the pieces together. Do a zigzag stitch directly down the center, over the floral wire.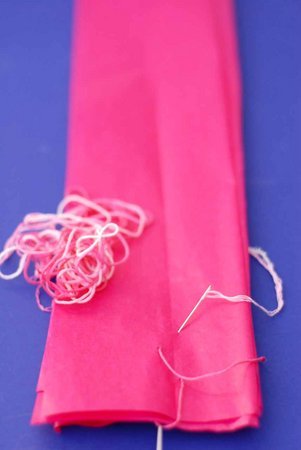 Step Four:
Cut in from both sides of the tissue towards the center of the stack. Cut in about 1/4 inch intervals down the length of the tissue.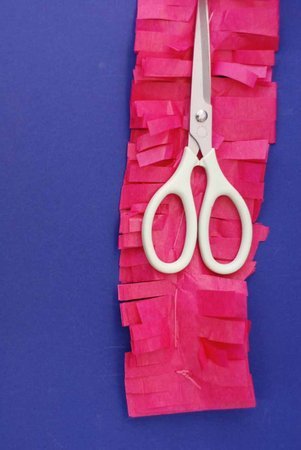 Step Five:
Separate the fringe and shape into form. A wreath looks lovely, you could also make a heart or other shape, as you like.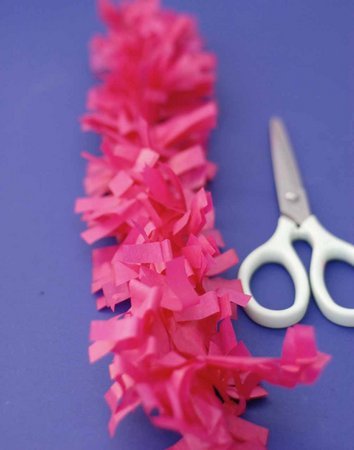 Display Idea:
Hang the wreaths from a stand or hook, like shown here.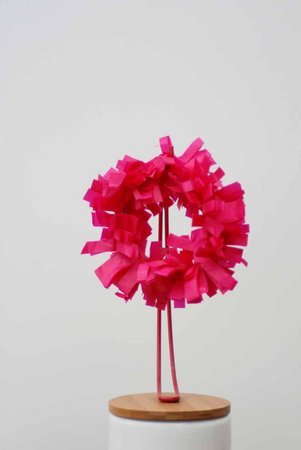 Display Idea:
To hang from a wall, attach a length of fishing line around the top of the wreath.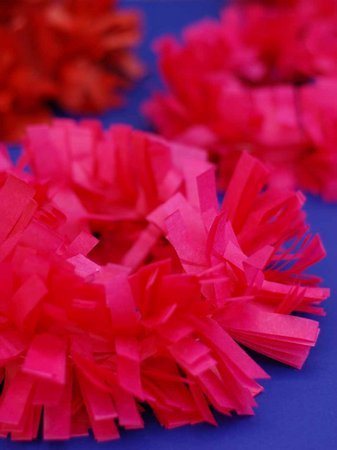 Display Idea:
Make miniatures to string around favor boxes!