Project and Photos Brittni Mehlhoff
Impress your guests with a quirky, fun wedding favor that doubles as a unique escort card. These DIY garden stakes, made of metal collar stays, are the perfect match for a pretty potted succulent. Here's how you can make your own.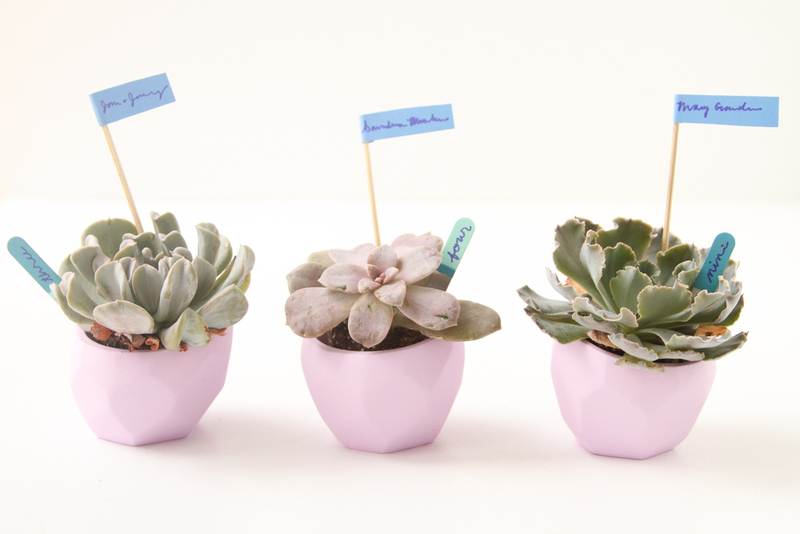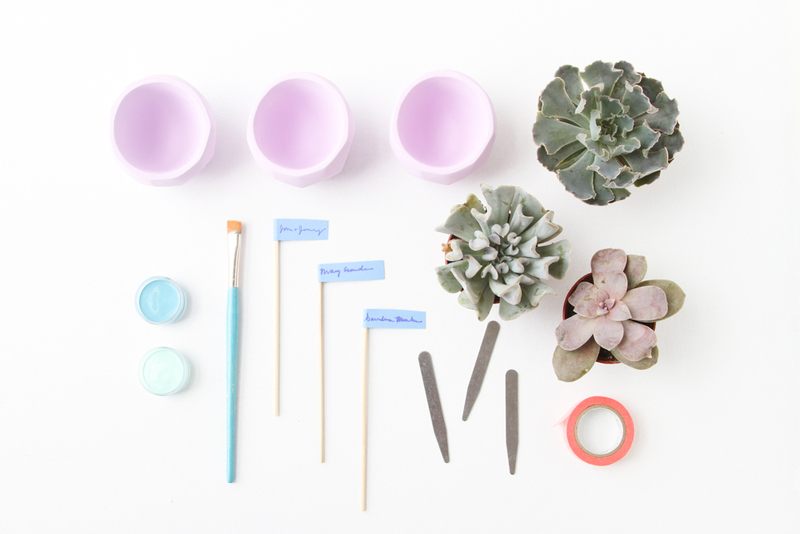 Materials:
Small decorative pots (mine are from here and were painted lilac)
Succulents
Acrylic paint
Paint brush
Nameplate flags (make your own with paper and wood skewers)
Collar Stays
Tape
Instructions: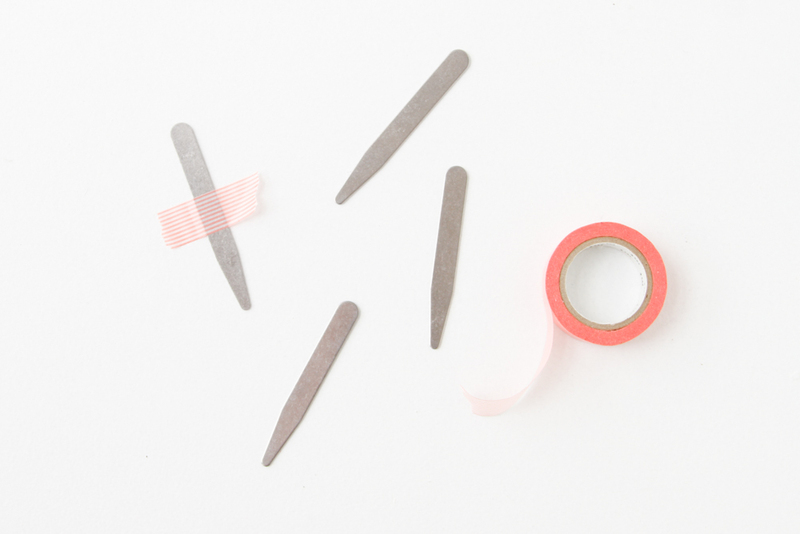 1. Start by taping off a section of each collar stay, being sure to leave enough room to write a table number on it later.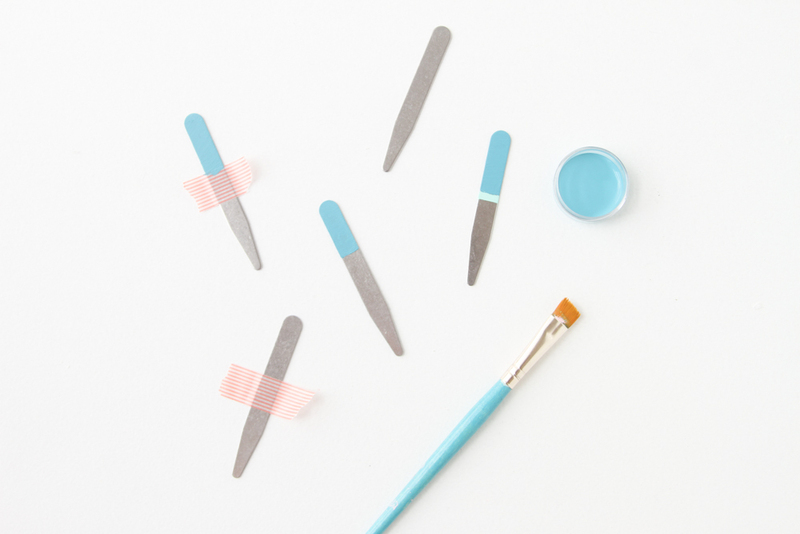 2. Next, paint the top of each collar stay in a color that matches your wedding colors. Let the paint dry completely before adding a second coat and/or flipping over to paint the opposite side.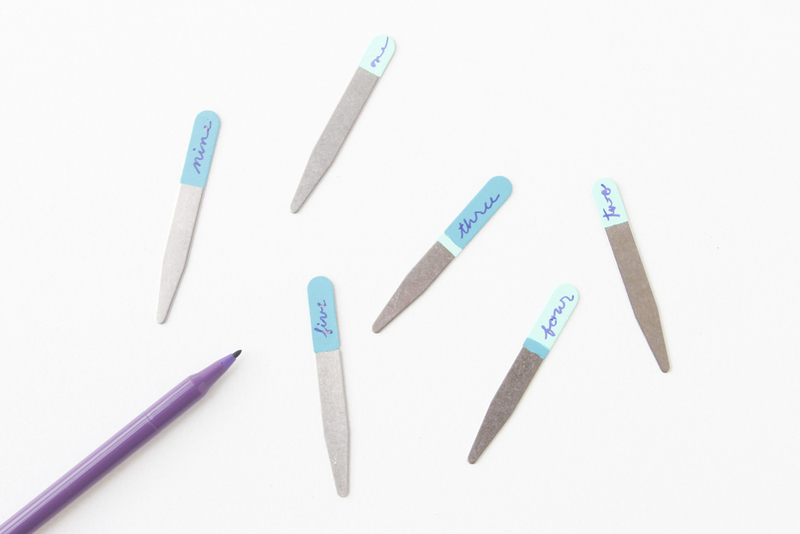 3. Once dry, use a permanent marker to write the table numbers on each collar stay, as shown. You can write the table number out as a word or keep it simple.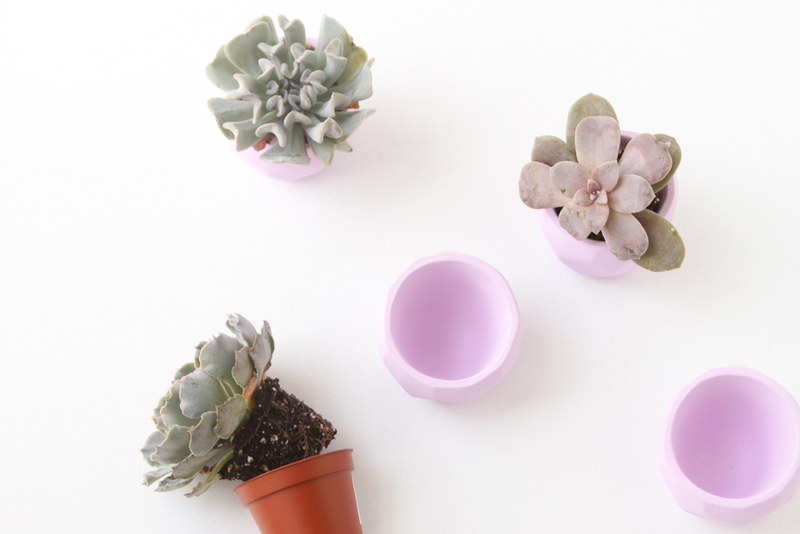 4. Now it's time to pot the succulents in the decorative containers.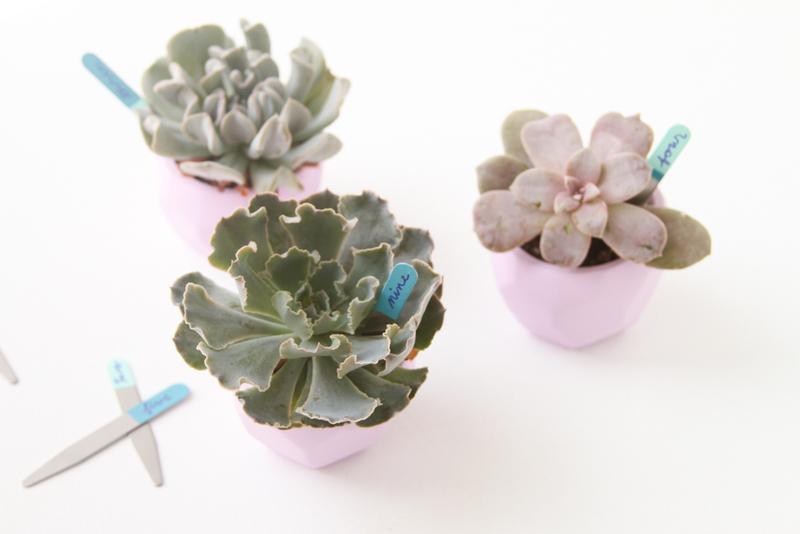 5. Then add the collar stay garden stakes, along with some longer nameplate flags with each guest name, to each potted plant.