This giant confetti looks festive whether its floating through the air or looking pretty on the floor.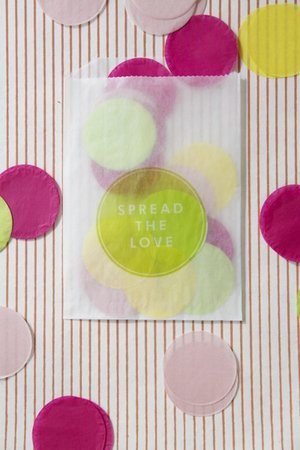 We've seen this giant confetti premade in different parts of Europe but you can make your own with a $12 circle punch and some tissue paper. Maybe buy two and enlist the help of a friend.
Materials:
Glassine Bags 4 3/4" x 6 5/8"
Tissue Paper
Giant 2" Circle Punch
Computer Printer
Japanese Washi Tape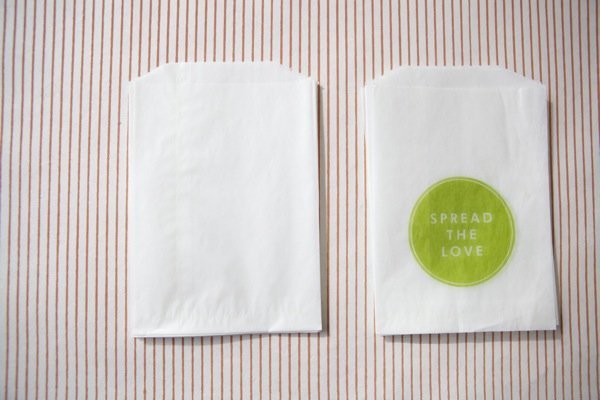 The bags are really easy. Did you know you can put these bags through a regular desktop printer and print your own design on them? For this one we just made a really simple design on Adobe Illustrator then put the bag through the printer. It depends what program you are working in, but usually you need to make your document the same size as the bag and then tell your printer what size the "paper" you are loading into your machine is.
Stuff the bags with the giant confetti and seal with a small piece of colored washi tape.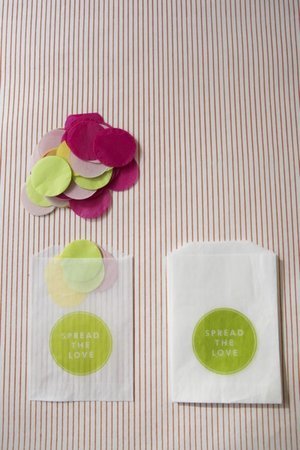 Then leave the bags for your guests in their seats or hand out with the programs.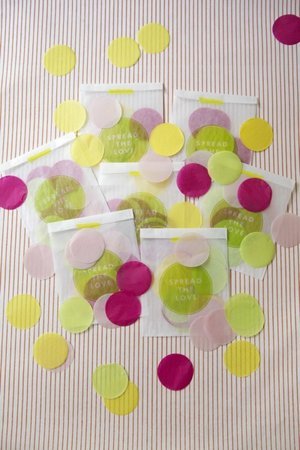 Happy Celebrating!