Project and Photos By: Caroline Drake
Balloons are so much fun, and they aren't just for birthday parties. You can easily dress up some giant balloons to add some fun to your wedding day! These dramatic, 36-inch round balloons could function as a centerpiece on a table, a marker for directions to the wedding, an addition to your food table, or even a whimsical prop for wedding photos!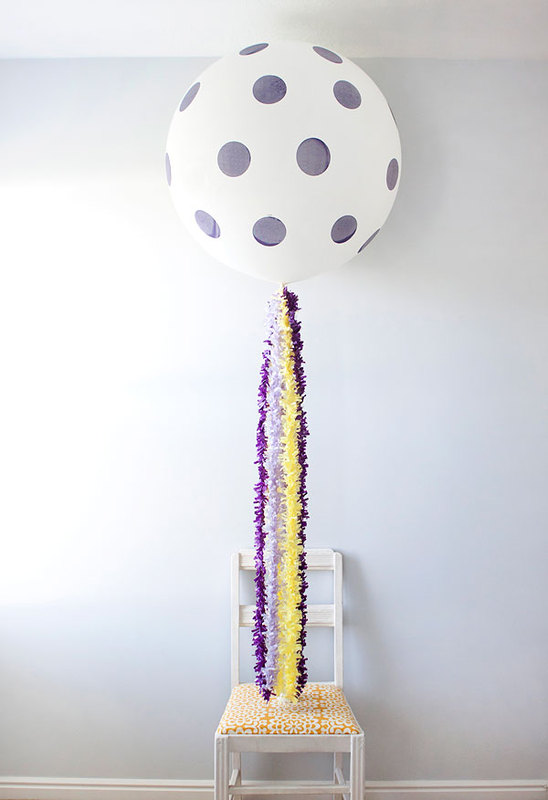 Materials
Scissors
Colored Crepe Paper/gift wrap tissue
Ribbon (the length of the ribbon will depend on how tall you want your balloon to float)
Giant 36 inch round balloon filled with helium (found at party stores)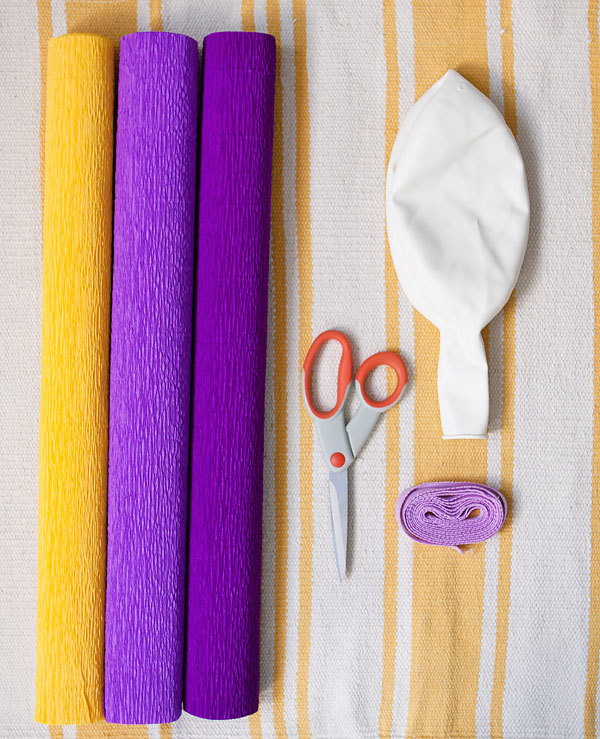 Step One
Take a sheet of crepe paper and fold it over several times, and cut 3 inch strips.
Step Two
Take the scissors and start cutting fringe, but be sure to only cut about an inch up on each side and about 1/4 inch apart. Turn the tissue to the other side, and continue to cut fringe across the other side. Be sure not to cut all the way through to the other side, there should be about an inch of un-cut paper in between the fringe on each side. Open up the folded tissues, and fluff the fringe. Repeat the process until you have several strips of various colors.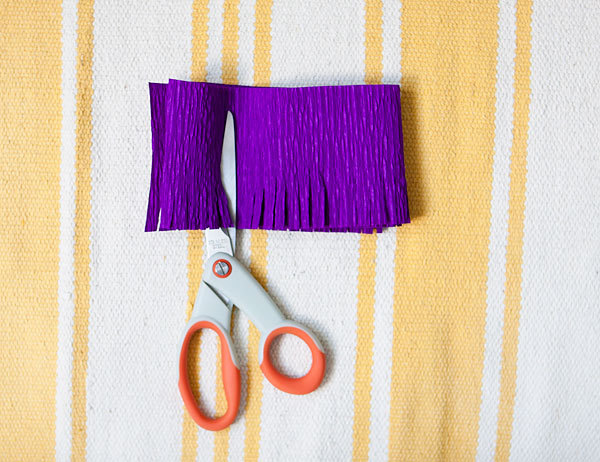 Step Three
Take your piece of ribbon, and tie it to the end of the blown up balloon, leaving a long piece on one end- the ideal height of the balloon, and several inches on the other end so you can tie the fringe onto the balloon.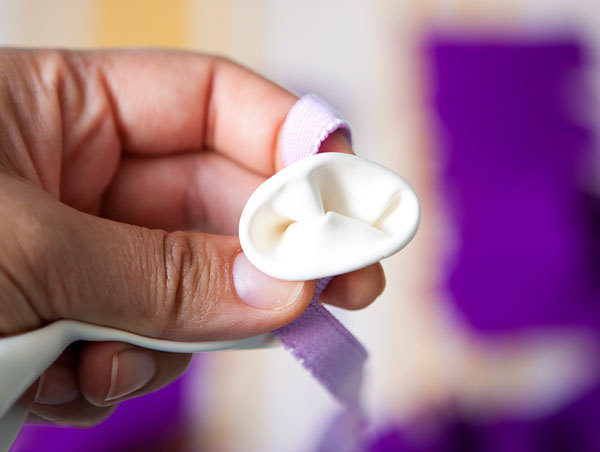 Step Four
Tie several strips of fringe to the ribbon by the center, top. Allow the fringe to hang down.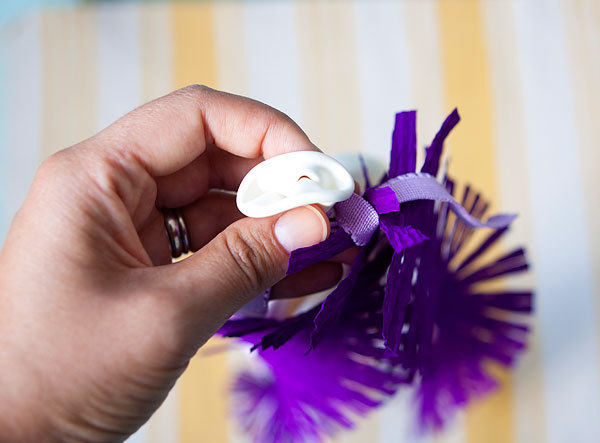 Voilá!  Such a unique, and fun way to bring a little whimsey into your wedding décor!