Project and Photos By: Brittni Mehlhoff
This gilded wedding favor diy will ensure every guest at your wedding gets a sweet treat to take home, but that's not all. These favors also double as table numbers at the reception, so guests will know exactly where to sit on your big day.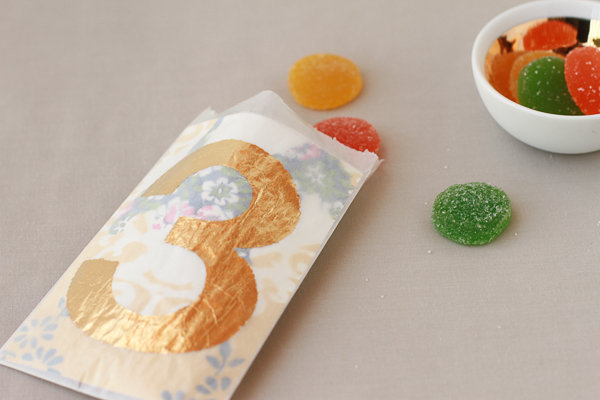 Materials:
Glassine Bags
Number Stencils
Gold Leaf and Gold Leaf Adhesive
Wall Paper Samples or Decorative Paper
Spray Adhesive (for the stencil)
Scissors
Tape or Stickers
Paint Brush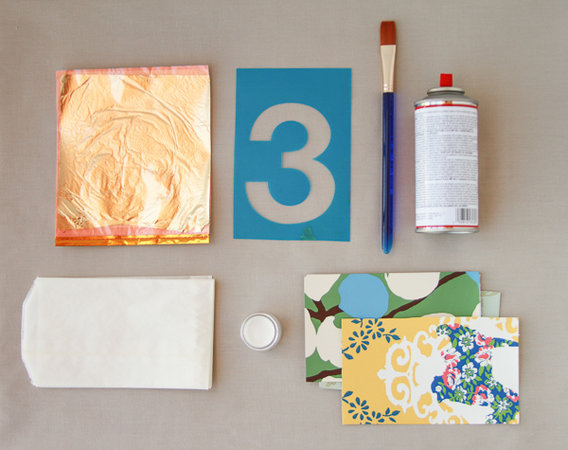 Step One:
Start by folding your glassine bag over at the top, so you can center your stencil based on the fold, instead of the very top of the bag. Flip your bag back over, with the top of the bag facing up.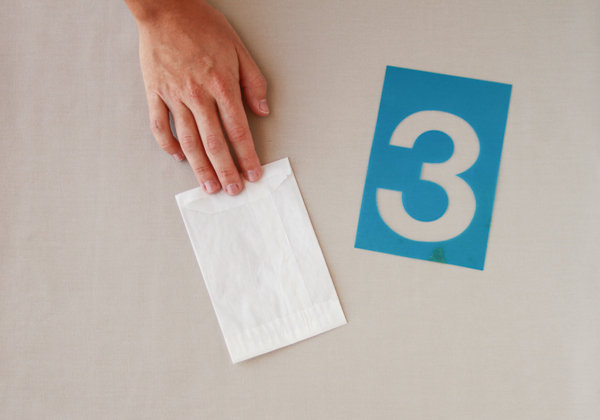 Step Two:
Flip your stencil over so that the 'back' is facing up. Spray a very thin layer of spray adhesive over the back of your entire stencil. Wait for it to dry slightly before flipping it back over and attaching it to your glassine bag. The spray adhesive should be tacky to the touch before applying the stencil to the bag.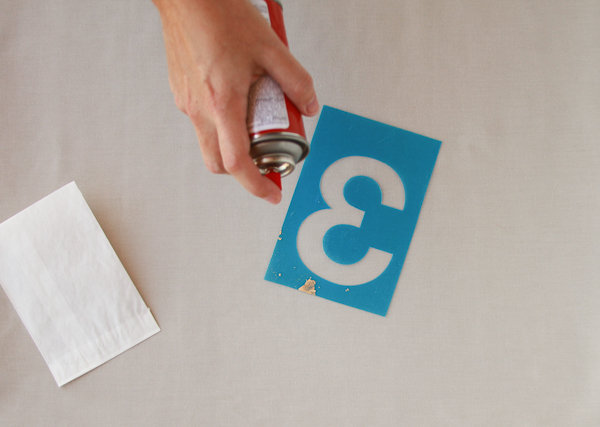 Step Three:
Now that the stencil has been secured to the bag, it is time to apply your gold leaf glue to the stencil space.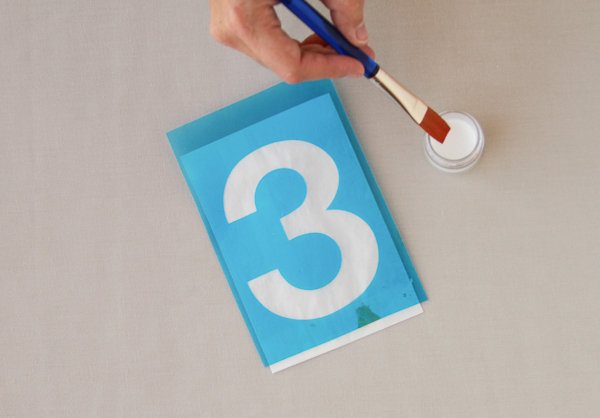 Step Four:
Use short strokes and apply the glue very thinly. Wait for this to set up. You want the glue to be tacky before applying the gold leaf.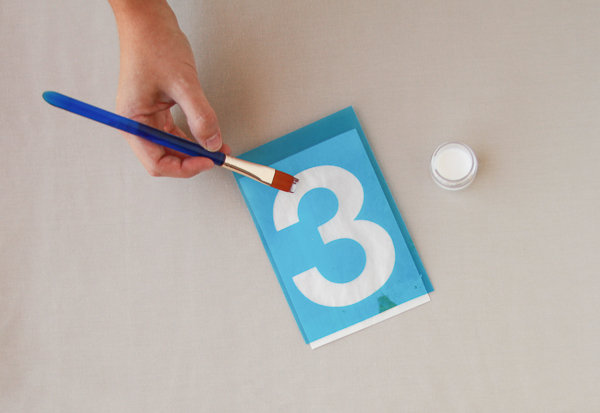 Step Five:
Apply the gold leaf sheet directly on top of your stencil and smooth the sheet out.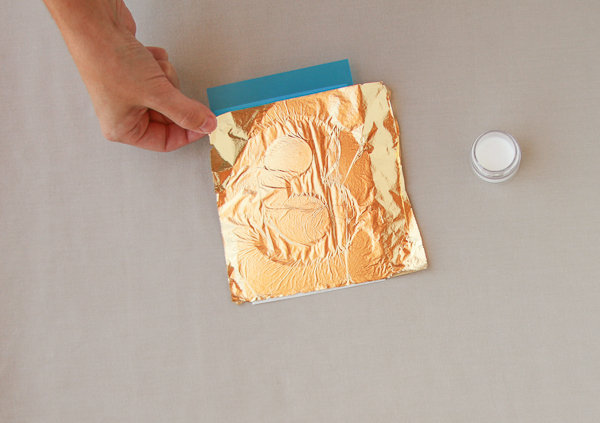 Step Six:
Press down gently over the entire surface with your fingers or a dry paint brush to ensure the gold leaf will stick to the glue.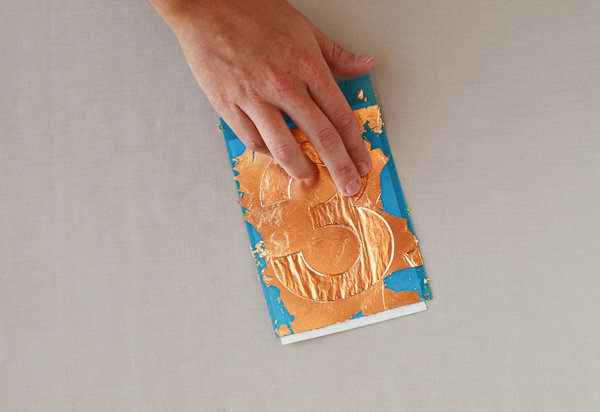 Step Seven:
Wait several minutes and then carefully begin to peel the stencil away from the glassine bag. Patience is key.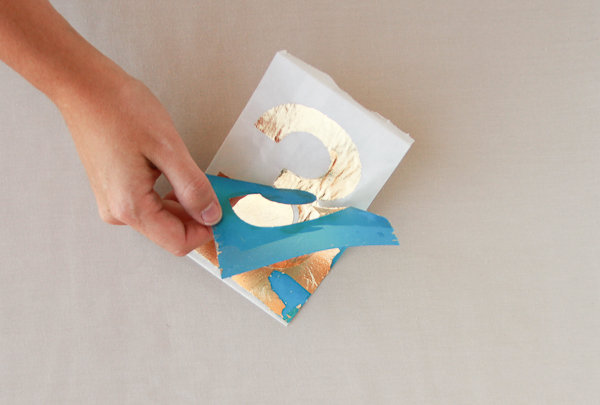 Step Eight:
Once the stencil has been removed, press down lightly with your fingers on the gold once more to secure any loose areas.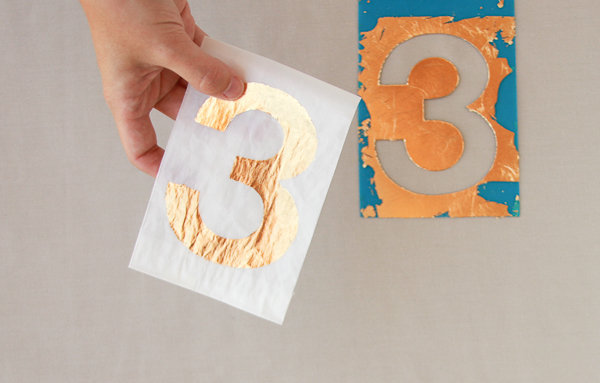 Step Nine:
Cut a piece of decorative paper or a scrap piece of patterned wallpaper and slip it inside the glassine bag to finish the look. Now your bags are ready for candy or other wedding favors.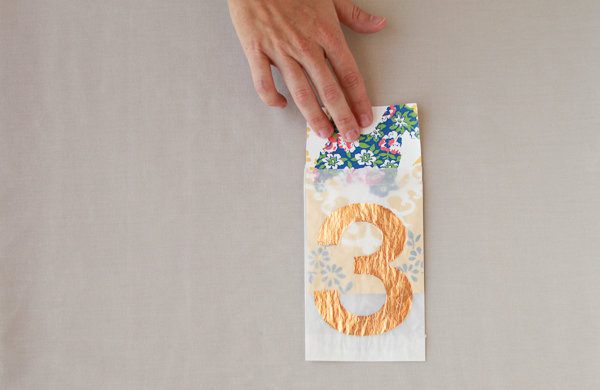 Step Ten:
Seal up the bags with stickers or pieces of tape and have the favors placed at each setting.