By: Jenny Batt
A touch of gold goes a long way! These metallic tassels will add an interesting flair to place settings.
Materials
White latex paint 
Small plastic container
Paper clips
Foil lined tray
Bamboo skewer
Gold liquid gilding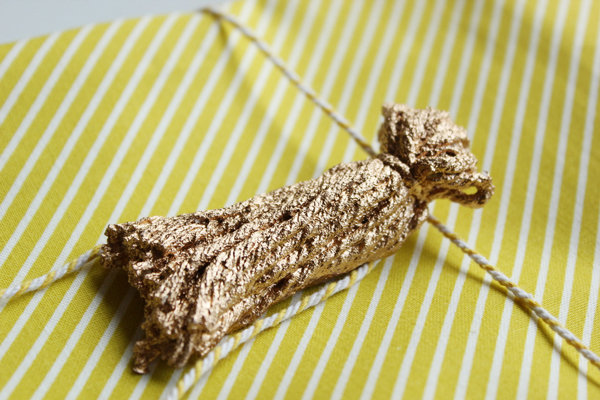 Step One:
Wrap thick cotton twine around your fingers about 20 times and cut the end.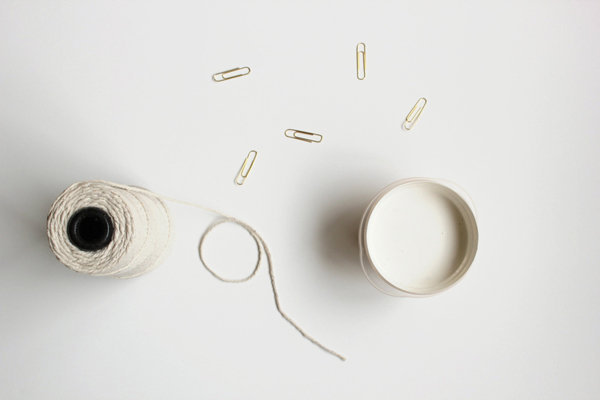 Step Two:
Take a second piece of twine, then wrap and tie around the top. Knot to secure.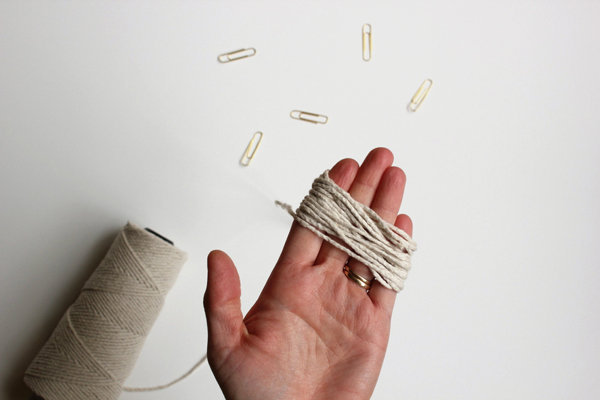 Step Three:
Unfold paperclips and hook on the tops of the tassels.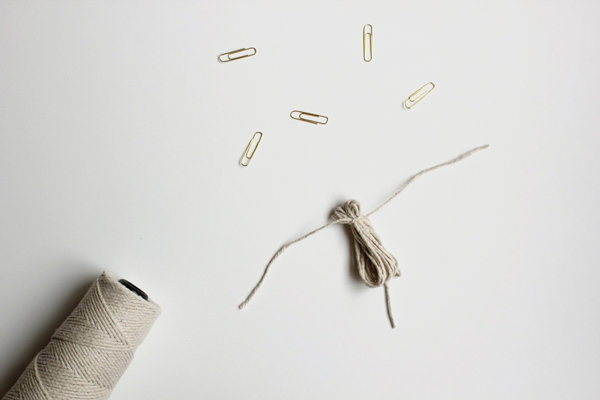 Step Four:
Pour white latex paint into a small container with high sides. Hold the tassel up with the paper clip and dip the tassel into the paint.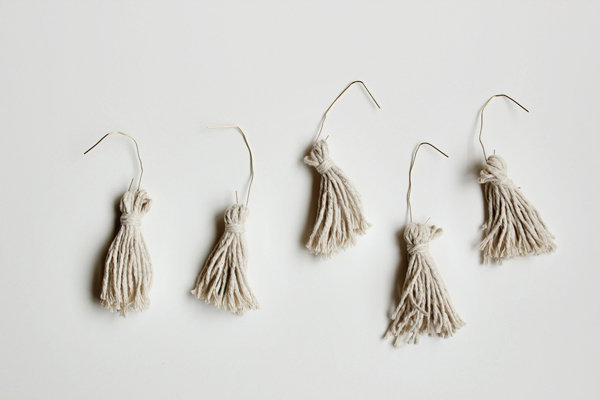 Step Five:
Use the skewer to press in the entire tassel until it is completely submerged. Pull out tassel and use skewer to scrape off any excess paint.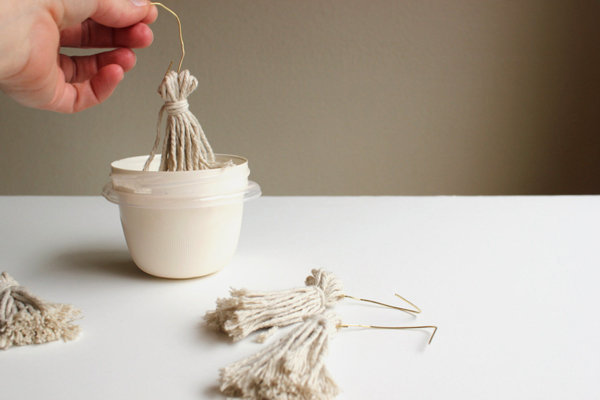 Step Six:
Lay to dry on a foil lined tray or cookie sheet. Use the skewer to gently style the tassel if needed. Repeat with remaining tassels. Let dry for 24 hours, flipping tassels over and placing them on a clean portion of the tray after 12 hours. You can also hang to dry with a tray underneath.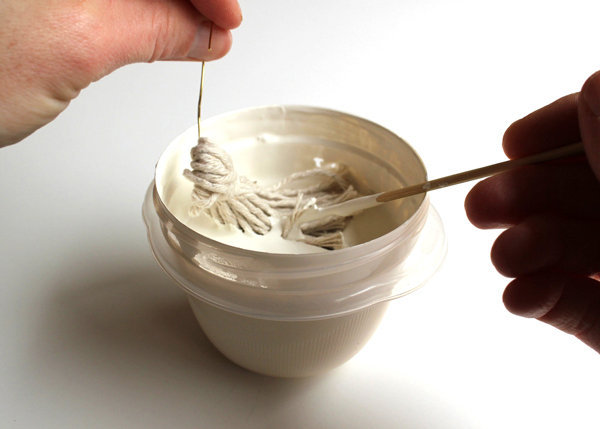 Step Seven:
Outside, paint each tassel gold and let dry. Spray a second coat. Flip over and cover the other side with two light coats. Let them air out a few days before use.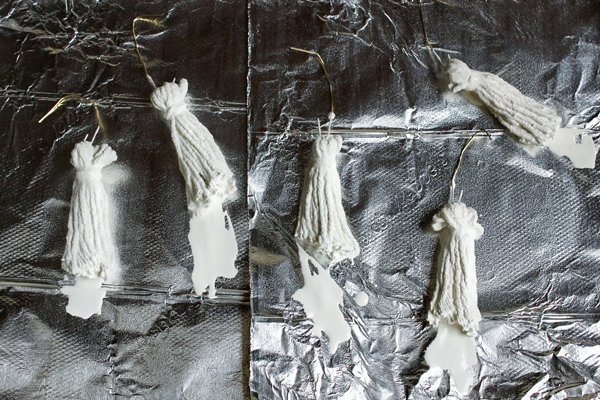 DIY: Gilded Tassel Adornments
Tie each tassel to cotton twine and wrap around napkins at each setting. Add a tag if desired.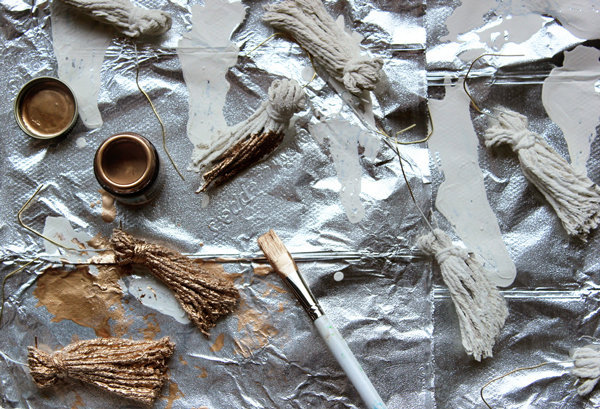 These would be just as fun as escort cards or attached to magnets and given as favors!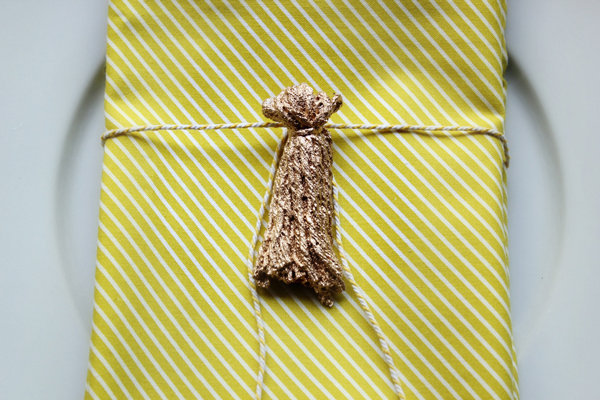 (photos by hankandhunt.com)