Project and Photos By: Victoria Hudgins
Give your guests a treat and help them find a seat with this sweet and sparkly escort idea!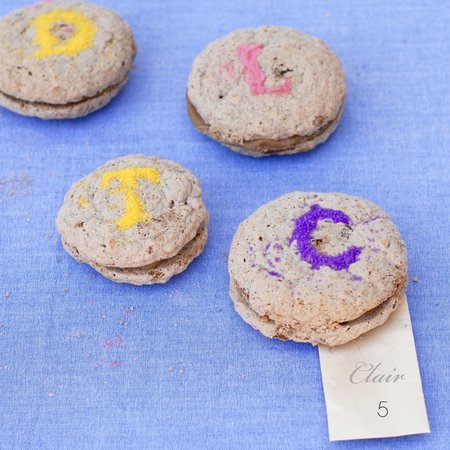 Thoughtful personalization, even as simple as this, is always a great way to make all your guests feel cherished and included.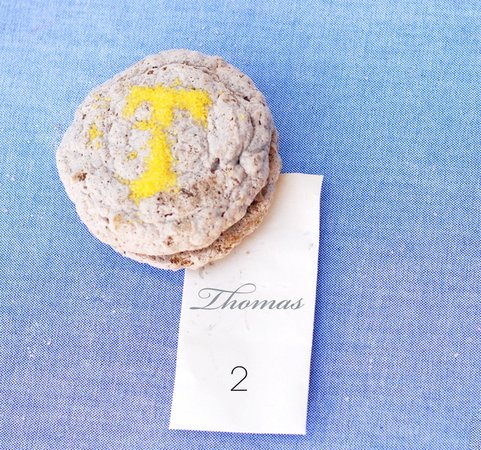 Step One:
Pick out a few shades of baking glitter (available in the cake section of craft stores).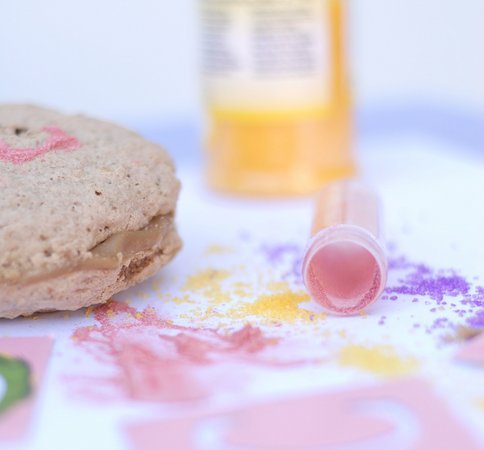 Step Two: 
Place a simple alphabet letter template firmly on top of a macaron, then dust the baking glitter on.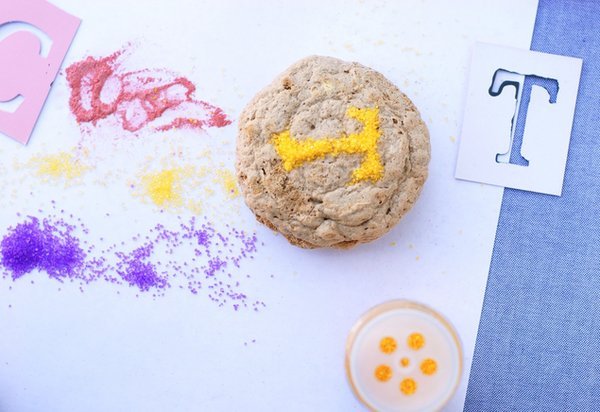 Step Three:
Pull up slowly and use a Q-tip to gently dust off excess.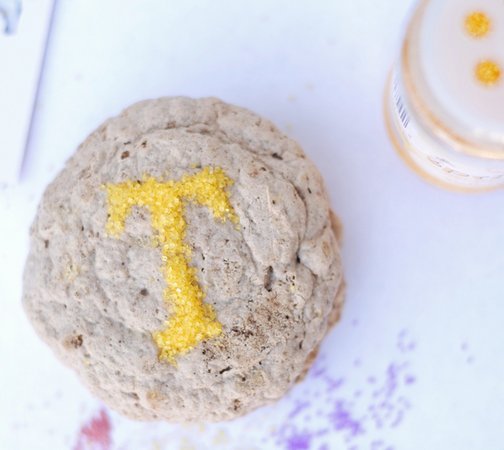 Step Four:
Place a simple seating card beneath the macarons for directional cues.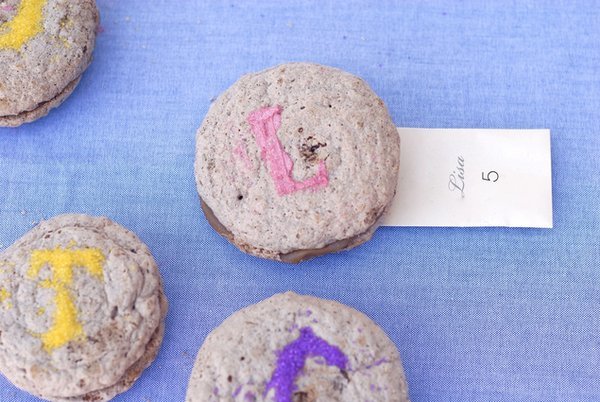 You can make the macaroons up to one week prior to the wedding. Lay flat and cover tightly to save. Set out immediately before the reception.