Project and Photos By: Victoria Hudgins
Use fresh pears and simple flowers for easy reception centerpieces. Glitter stamp the fruit for a pretty finish and to incorporate meaningful words or monograms into your table décor.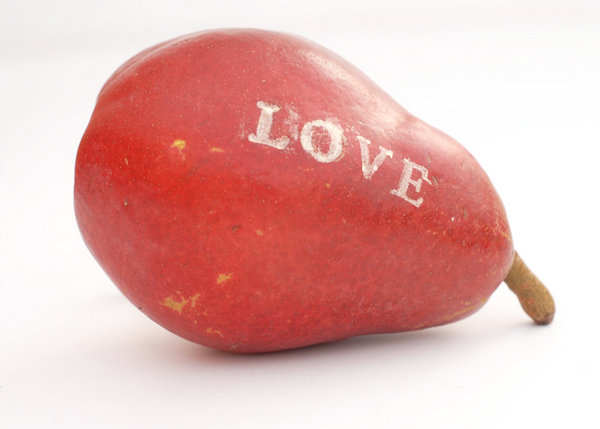 Glitter Stamped Pear Place Settings:
These pears would also be a perfect place setting adornment for a long dining table.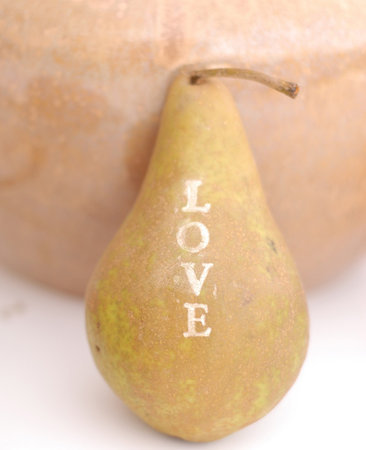 DIY Tip:
Once stamped, the fruit will only stay good for about three to four days, so be sure to save time for this project (or enlist the help of relatives to finish it off!).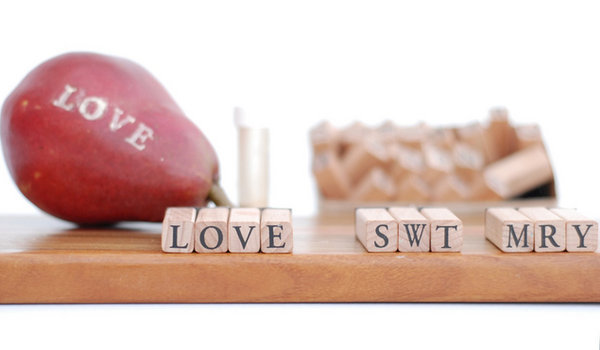 Step One: Sourcing the Fruit
For this project, you will need to collect a variety of pears. Contact your local grocer about a month beforehand to ask about what varieties will be in season and what options they have for ordering in bulk. Many will even offer a discount!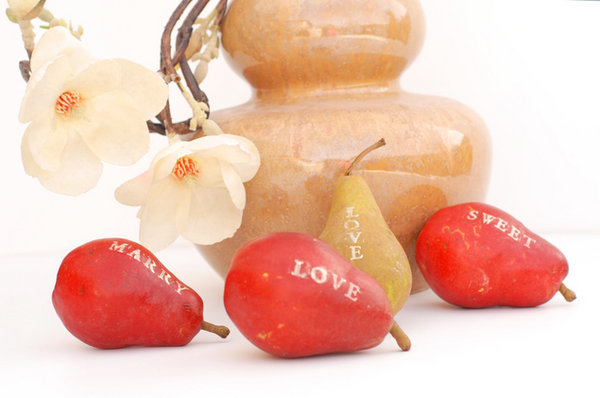 Use rubber stamps to indent the fruit. It's best to buy a new stamp set for extra precaution, as guests might help themselves to eating this tasty décor. 
A gold dust baking glitter makes the perfect finish for your pears. You can find it available in the cake decorating section of your craft store. It is glittery and edible.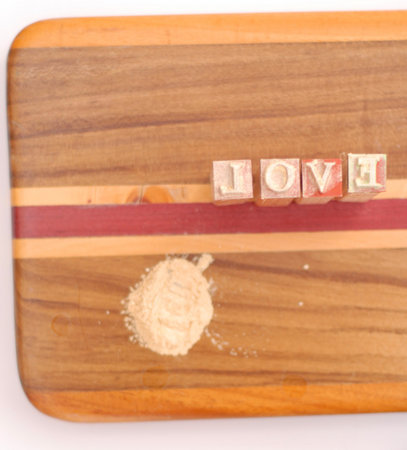 Step Two: Glitter-fying
Gently dip the stamp into the baking glitter, tap off any excess, and press firmly into the flesh of the fruit.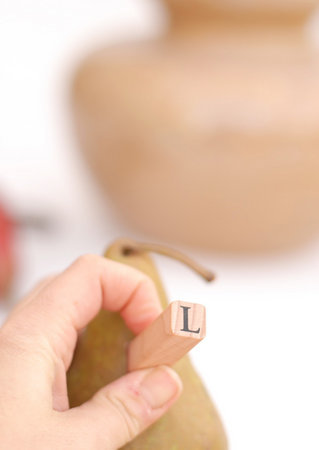 DIY Tip:
You can easily wipe off any extra glitter with a q-tip or clean finger.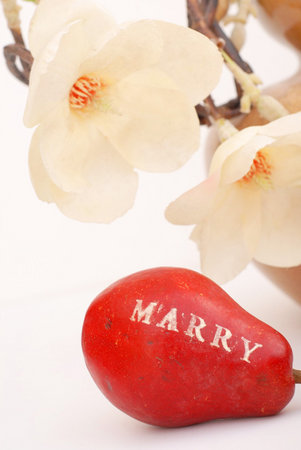 Place the glitter stamped pears around your table with pretty flowers and hearty vases for a fresh and textured centerpiece.