Photos By: Victoria Hudgins
Give your cake, signature cocktail or desserts a bit of bling with these easy-to-make toppers. They can be made in miniature for individual servings, in large form for a cake or in a stack of sizes for a substantial presentation (my favorite)!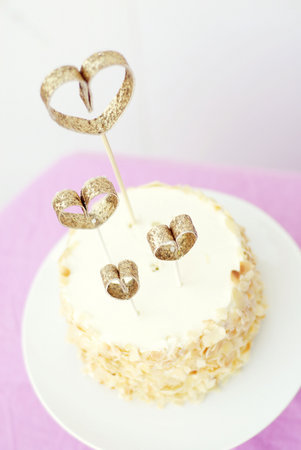 You will need:
textured gold ribbon
liquid fabric stiffener
binder clips or clothespins
wax paper
a small craft hole punch
lollipop sticks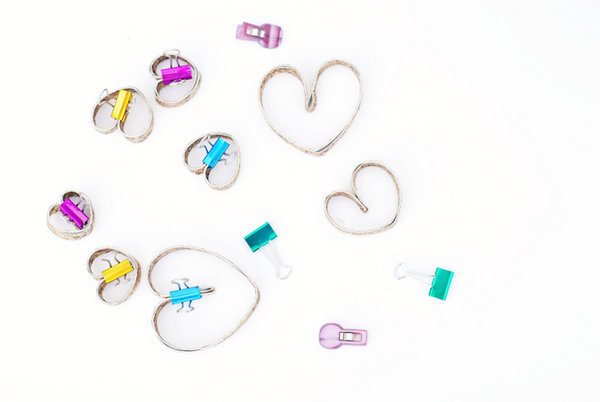 First, cut the ribbon at increments double the size of the heart you'd like to make.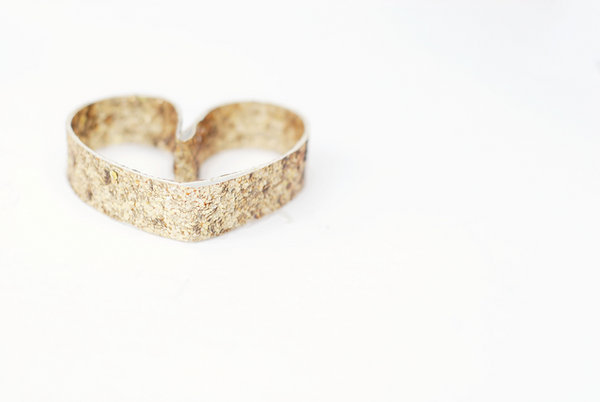 Fold the ribbon segment in half and dredge into the liquid fabric stiffener (do not use the spray, it must be liquid for thorough saturation).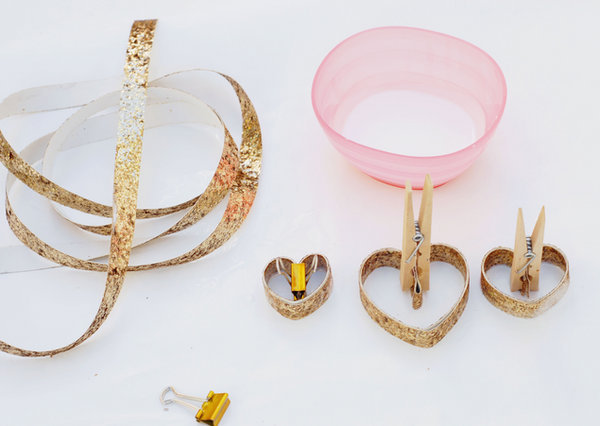 While the ribbon is still wet, mold into shape and clip the top edges of the heart together. Lay the newly formed hearts out to dry on wax paper. It helps to gently move the hearts every few hours while they dry so that you don't end up with a puddle of film to remove afterwards.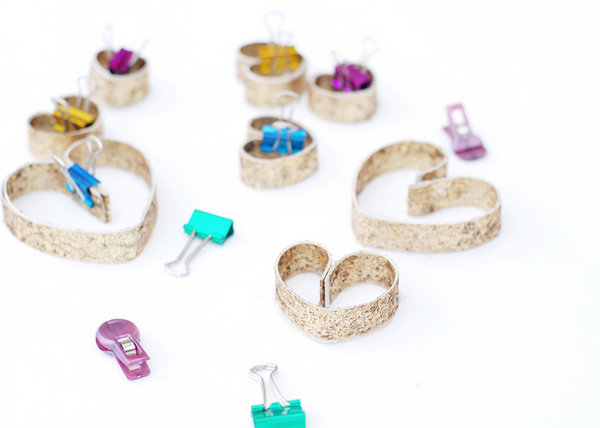 Once dry, remove the clips. Use a small craft hole punch (a regular, household punch will be too large) to make a hole at the bottom of each heart. Gently insert a lollipop stick into the hole to finish the topper off.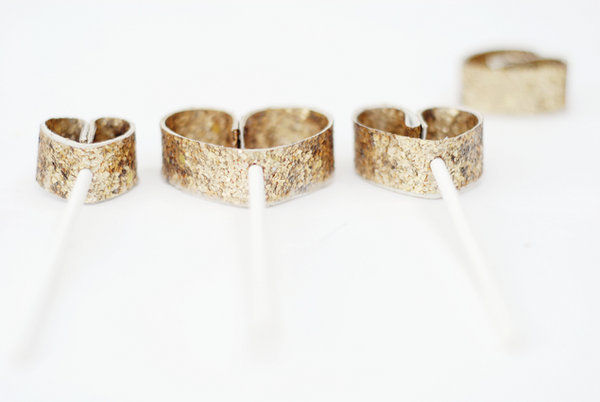 Place this fabulous embellishment on your cake, dessert minis, or in a drink for a pretty display!