Project By: Erica OBrien 
Necco wafers are given a glamorous makeover in this easy DIY.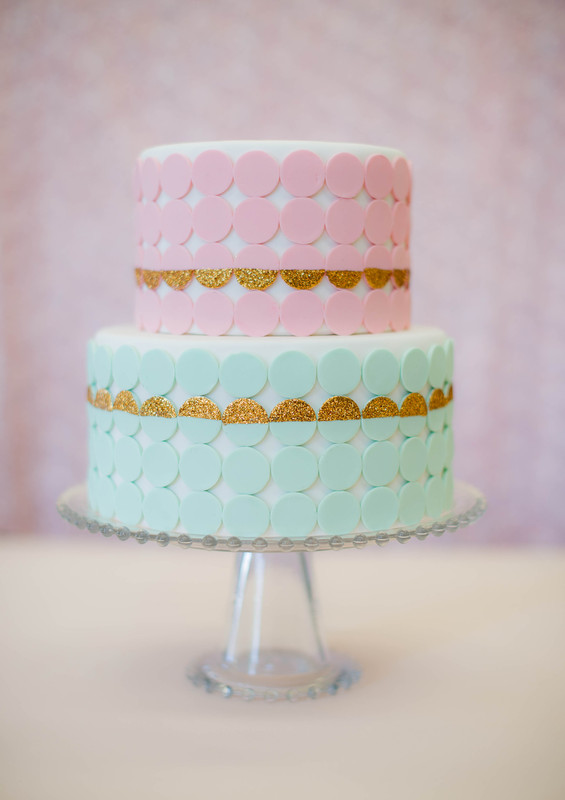 Ingredients
light corn syrup, Necco wafers (quantity will depend on size of cake), paint brush, edible gold glitter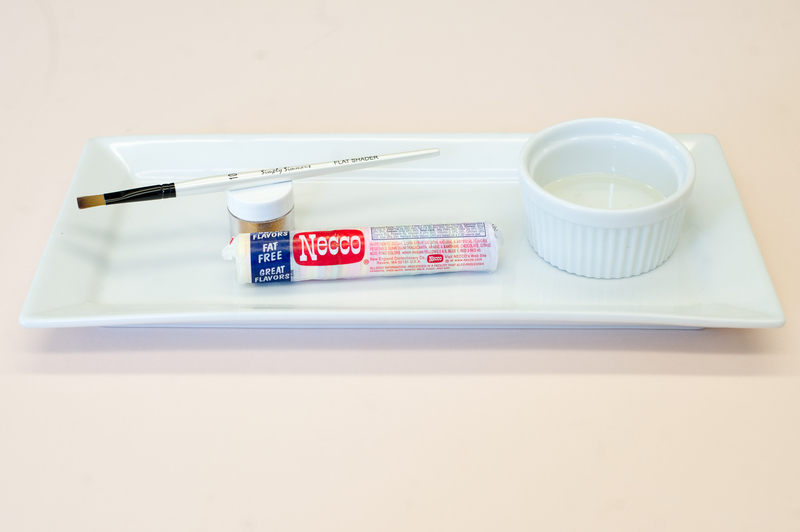 Step One
Carefully unwrap package and select the colors that you'd like to use. For this project, we selected pastel pink and mint green. Use all the colors or select only some. (Bear in mind that you will most likely need to purchase multiple packages.)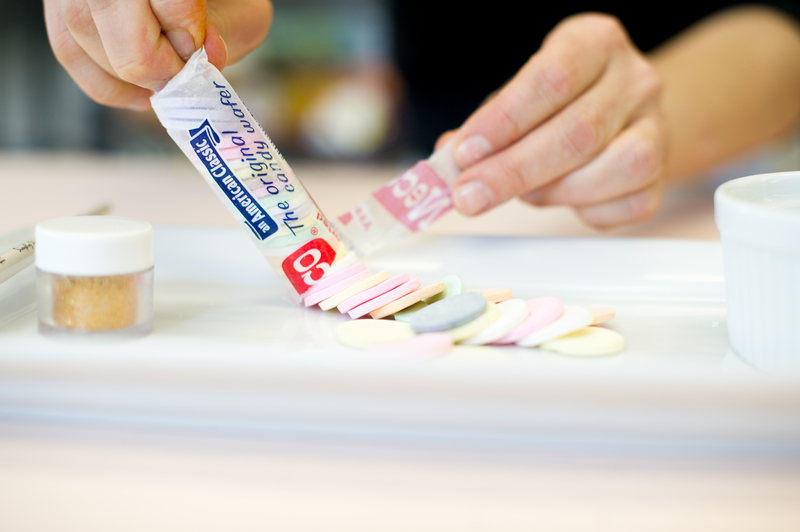 Step Two
Dip paint brush in corn syrup and brush over half of smooth side of a wafer (the side that does not say Necco)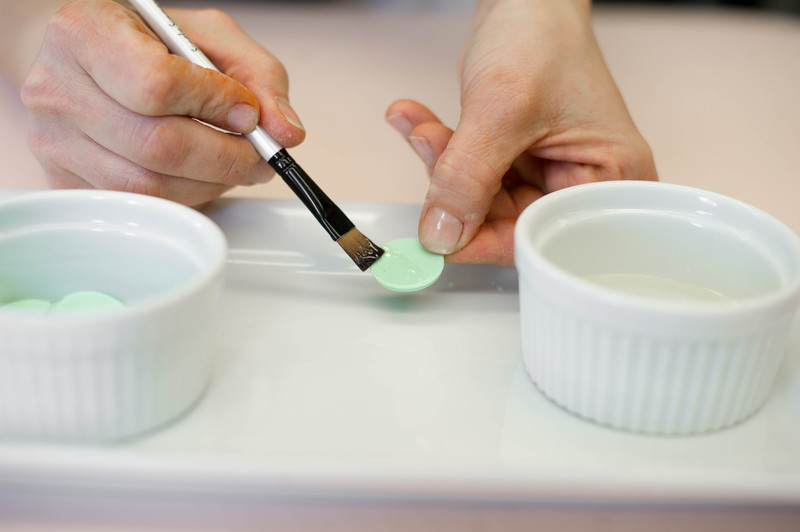 Step Three
Dip into glitter. Allow to dry.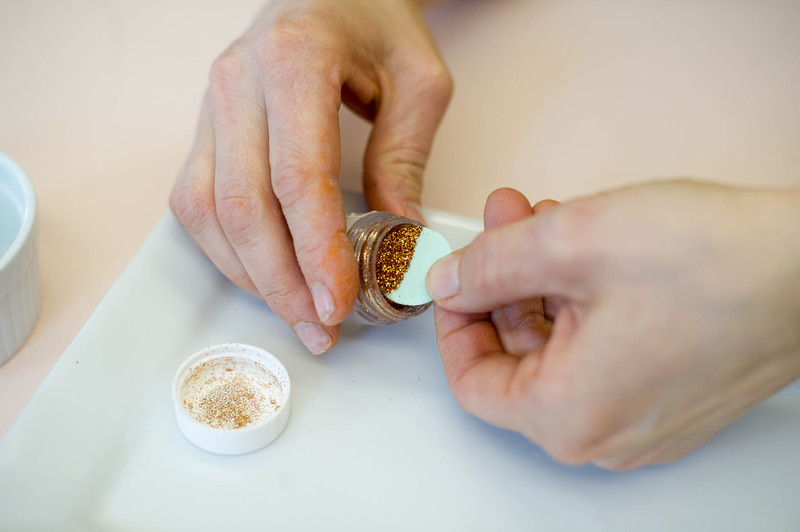 Step Four
Determine the design you'll create with the wafers.  We positioned four rows of wafers, stacked in vertical columns, with the glitter-dipped wafer positioned in the third row from the bottom.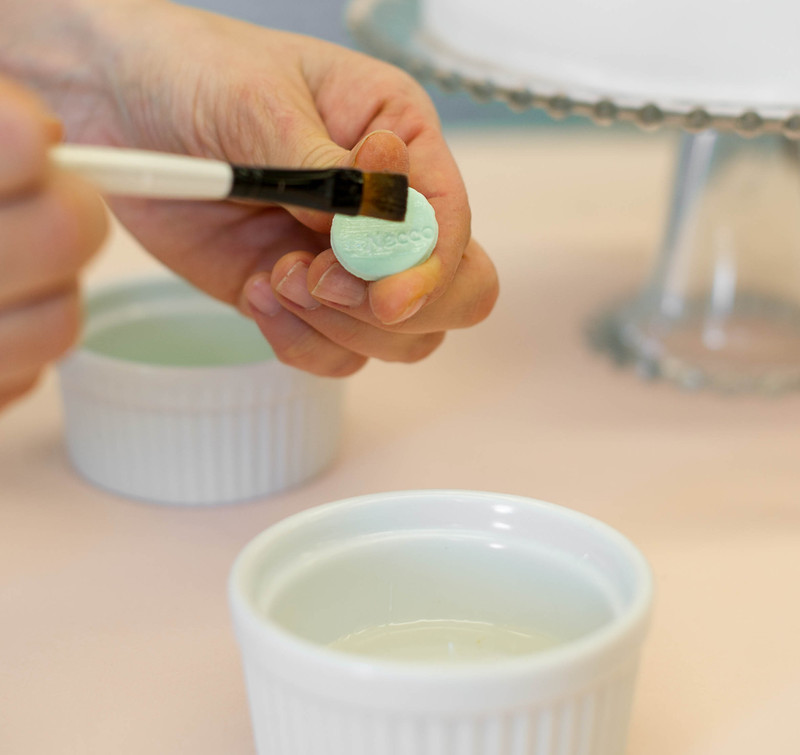 Step Five
To apply wafers to the cake, brush the corn syrup on entire Necco side of wafer.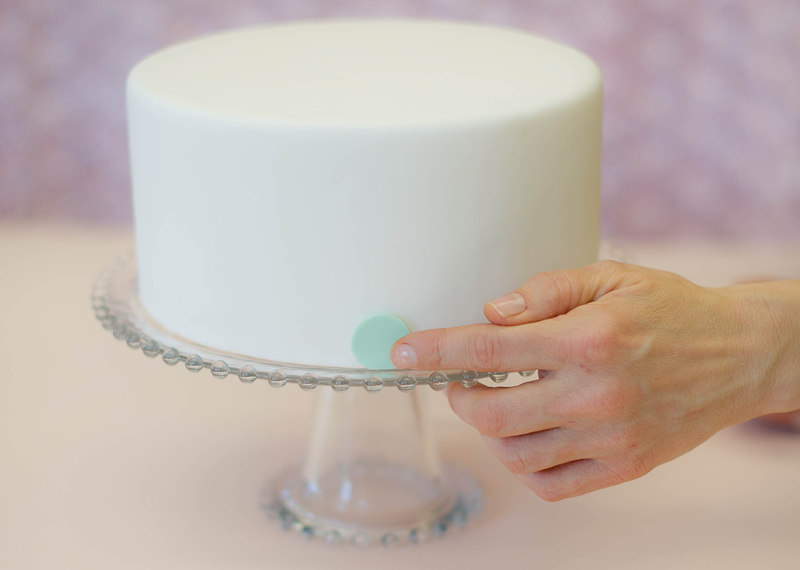 Step Six
Gently attach to cake, holding in place for a few seconds.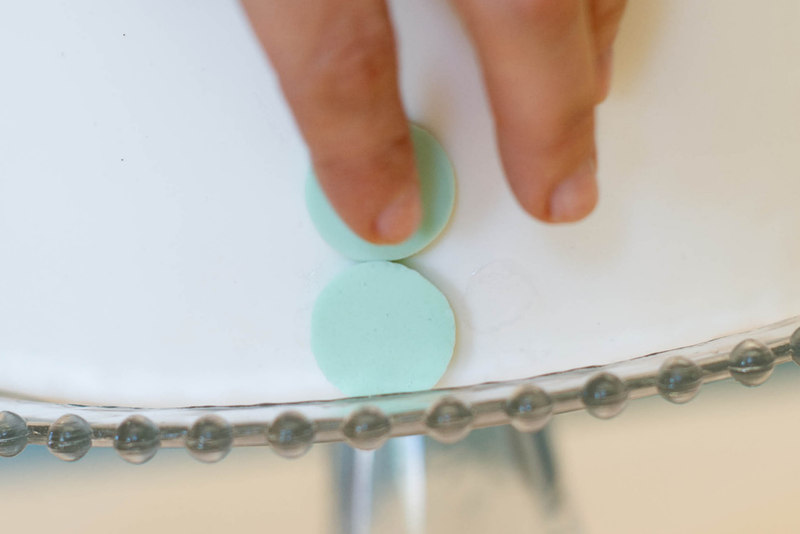 Step Seven
Position your wafers in precise rows and columns to achieve a clean, professionally designed appearance.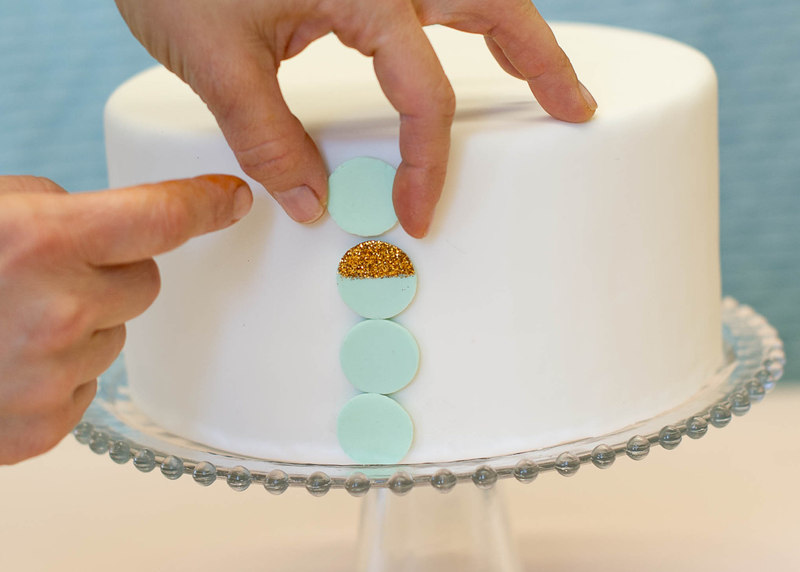 Step Eight
Apply glitter-dipped wafers in the same way.  Continue attaching wafers to cake until desired pattern is achieved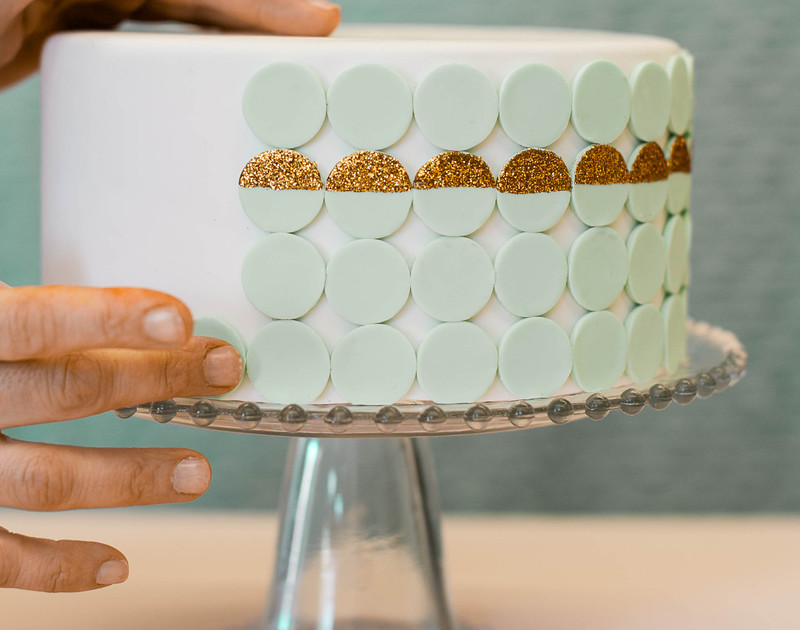 Ta-da!  Making your own ultra-modern, glitter-infused cake is as easy as that.