Photos By: Mary Swenson
These jars of herbed salt are so easy to make and will rival anything you'll find in a pricey gourmet food shop - plus the adorable jars can be used long after the tasty salt is gone!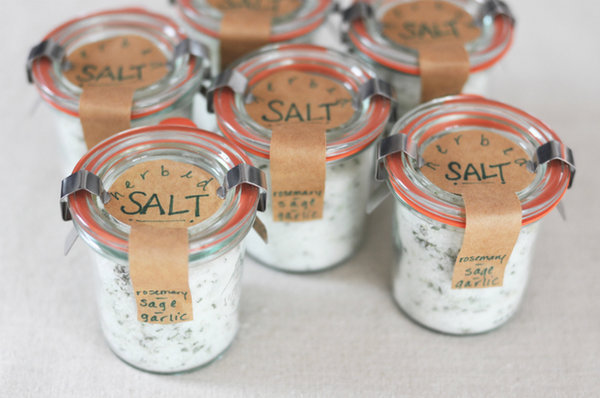 Small glass canning jars - like these 4.5 ounce jars made by Weck - are the perfect size and shape for these favors, and are easy to buy in bulk just about anywhere.
If you can't find Weck jars, any small glass jar will do; just make sure that it has a lid that will create an air-tight seal.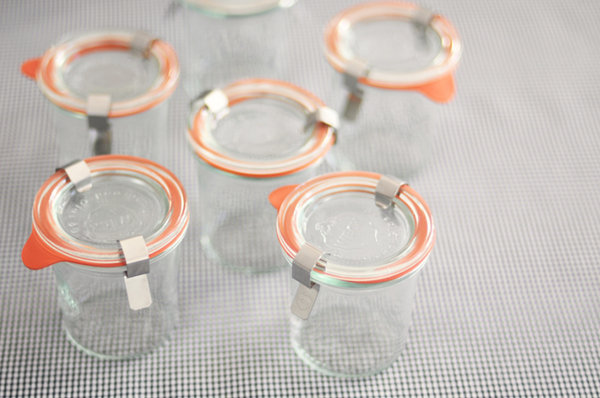 The ingredients are simple: just use your favorite combination of fresh herbs (we chose garlic, rosemary, and sage).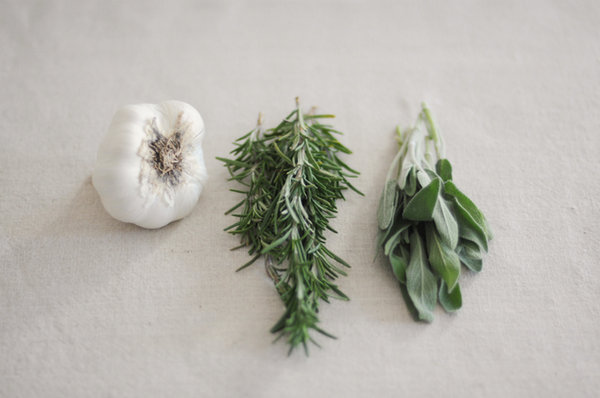 Of course you'll need coarse kosher salt.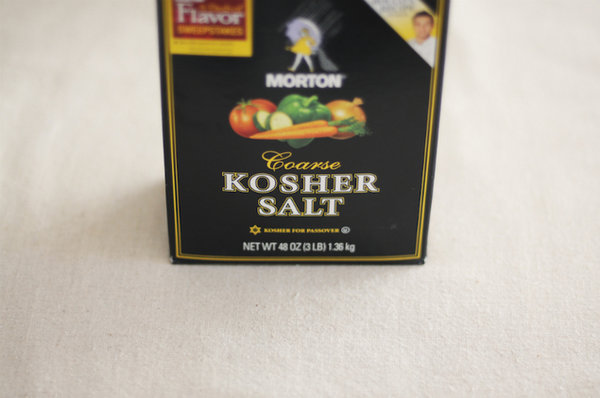 1. Strip the herbs from their stems, and discard the stems.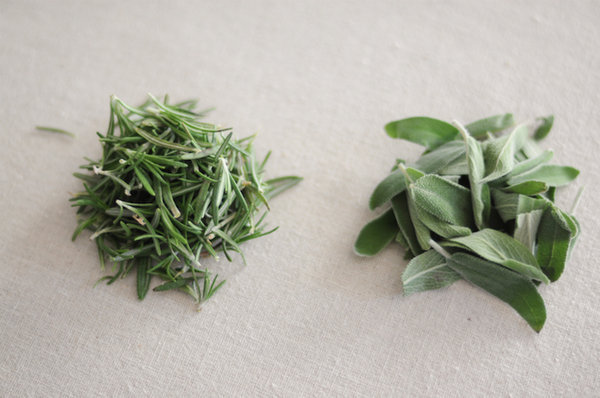 2. Peel and coarsely chop the garlic cloves. Add the herbs and garlic to a food processor and pulse until they are finely chopped. Add the salt and pulse a few times until the mixture is fully combined.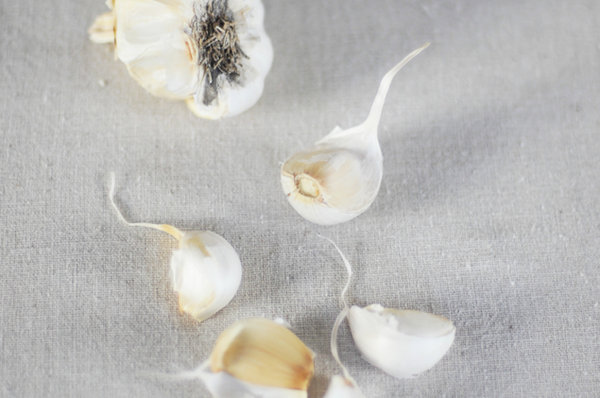 3. Put the contents into a bowl and let it sit uncovered for a few days in a cool, dry spot. Give the salt a good mix every day or so to break apart any chunks that appear.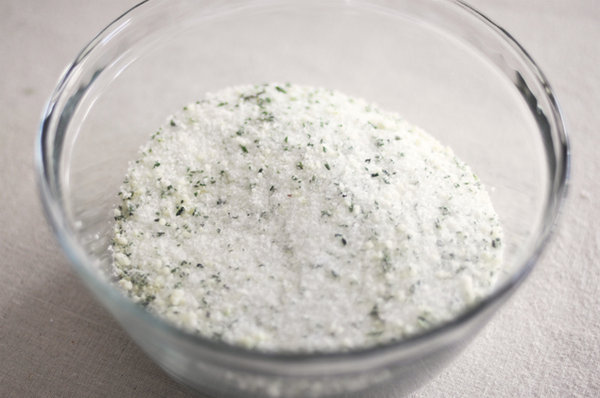 4. When the salt is ready, fill the jars with the salt and cover with the lids. A 3-pound box of salt will fill about a dozen 4.5 ounce jars, so adjust the recipe for the number of favors you'll need.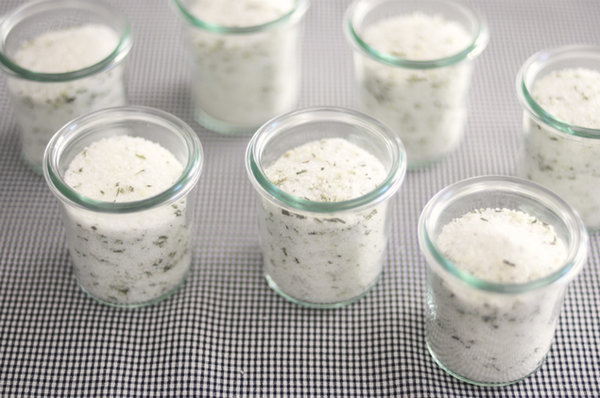 5. The finishing touch? Labels! For ours, we cut pieces of paper so that they covered the top of the lid and came down along the side of the jar. Personalize your label as you wish and simply glue them onto the jars.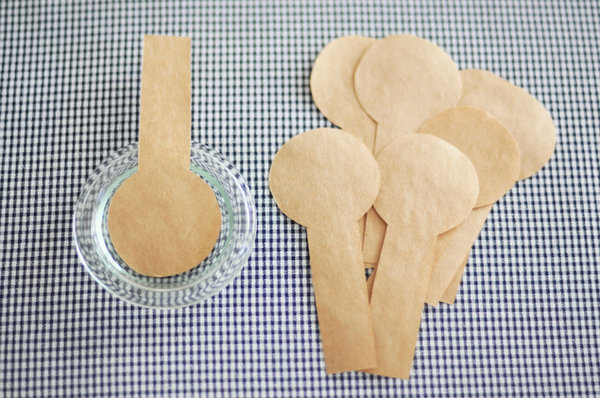 This super tasty salt can be used as a rub, as a finishing salt, or in place of any seasoning. As long as the lid is kept on tight, it can be stored indefinitely and will be a tasty reminder of your wedding day!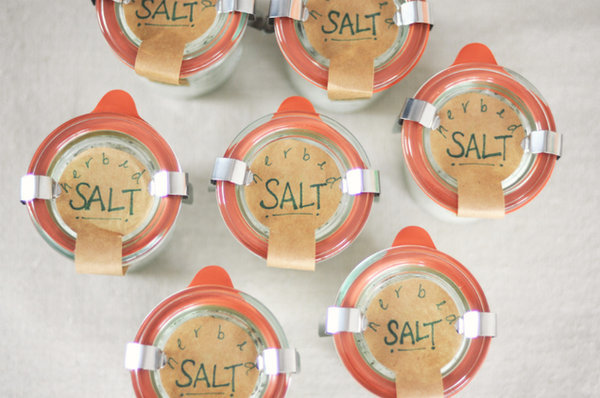 Photos By: Mary Swenson