Project and Photos by Brittni Mehlhoff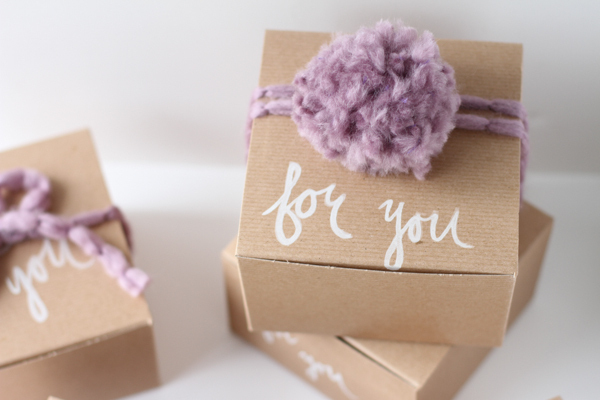 If you're looking for a simple wedding project that won't break the bank, these watercolor favor boxes are the perfect match. Use them as wedding favor boxes for guest, bridal party gifts, even as holiday packaging for presents wrapped sweetly under the tree.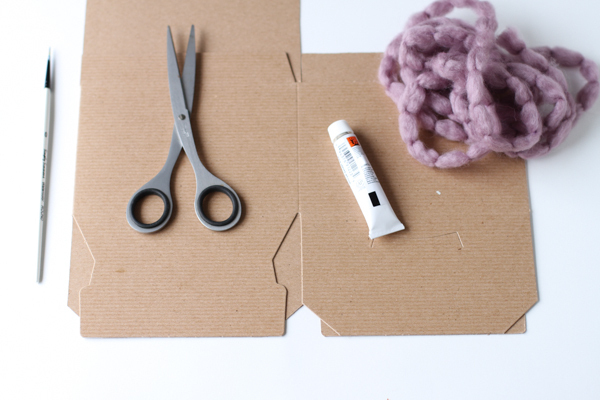 Materials:
Kraft box (any size)
Scissors
Super thick yarn
White watercolor
Paint brush
How-To: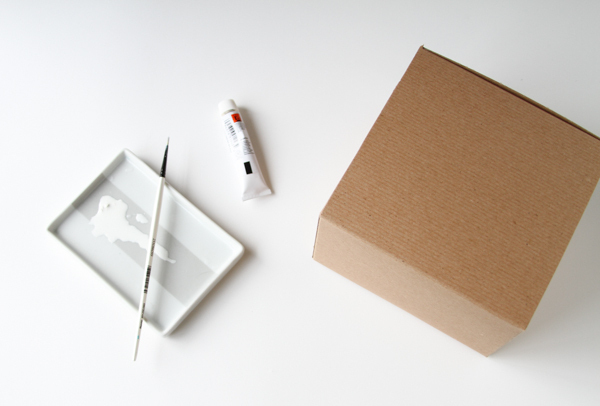 1. Fold the box and prepare watercolors with a few drops of water in a small dish or palette.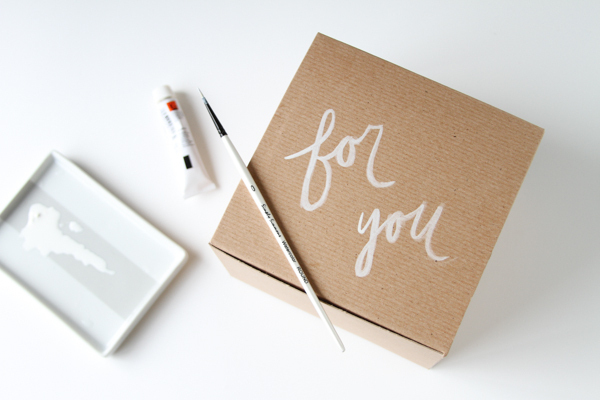 2. Write a message with watercolors on the top of the box.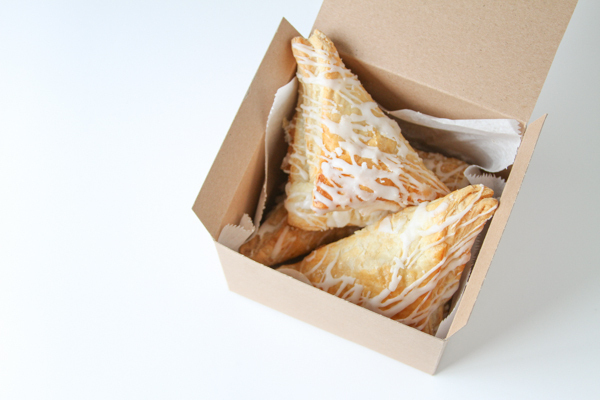 3. Fill with yummy bakery items or other sweet treats.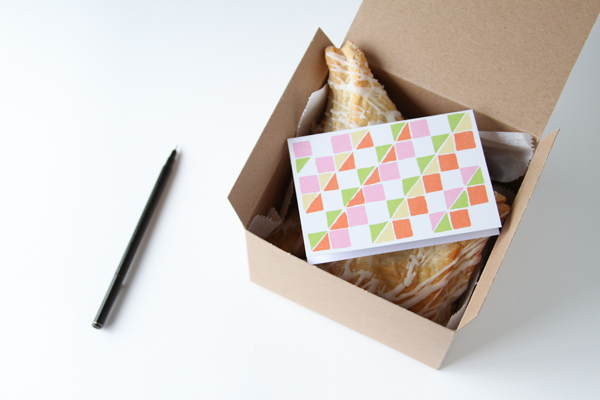 4. Add a card inside the box to say thanks to guests for coming to your wedding. Or pen a note to your bridal party to tell your bridesmaids how much they mean to you.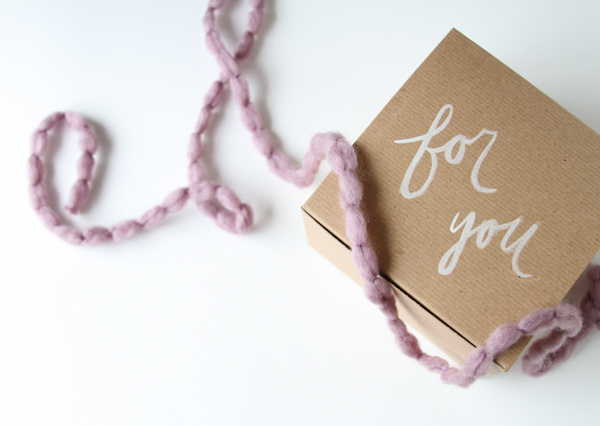 5. Close up the box and add a long piece of yarn. Tie it in a bow or add a giant yarn pouf to finish the package.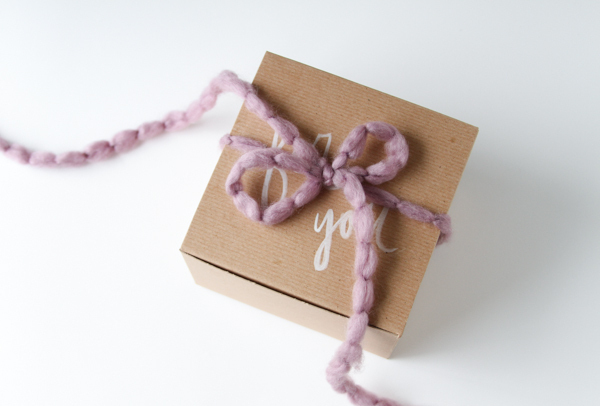 Voila!